Exploring an Iconic Trio of Italian Lakes
---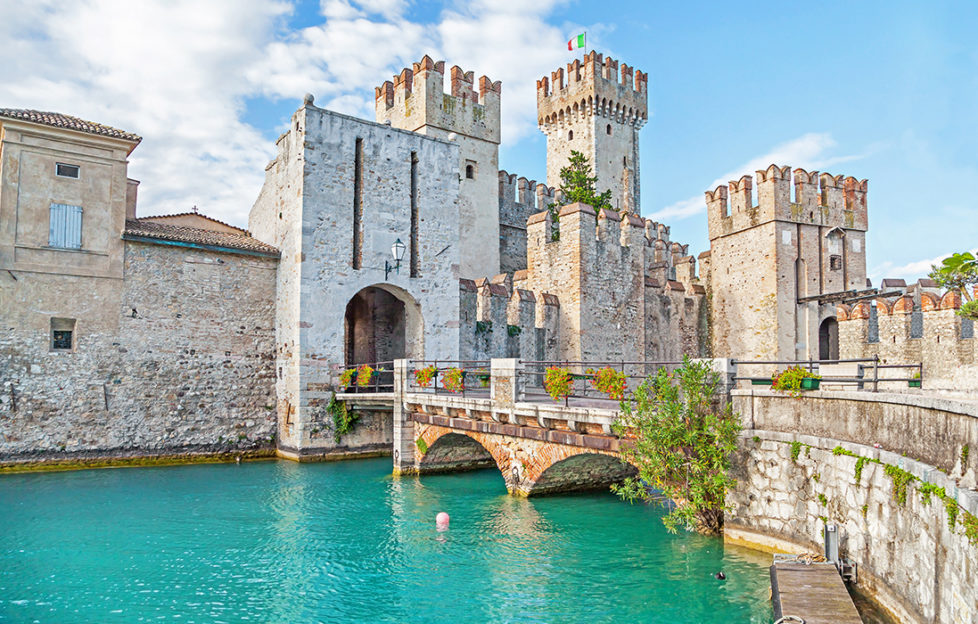 Scaliger Castle in Sirmione Pic: Istockphoto
Lake Garda, Lake Como and Lake Maggiore each have their own charm, but what destination is right for you? We take a look at the highlights of each area and the wonderful excursions available – plus we have some reader discounts from our travel partner, Travel Department.
Lake Garda
Lake Garda is Italy's largest lake and one of Northern Italy's most popular tourist destinations where visitors can expect to immerse themselves in a holiday full of relaxation, beauty and culture, amid a stunning natural backdrop. With a picturesque mixture of luscious green hills and imposing mountains, it's a magnificent landscape to explore.
The area has a rich culture and intriguing history. Enjoy exploring the quaint medieval villages that dot the lake and the many attractions of both historical and cultural significance in the region.
Don't miss…
Your trip wouldn't be complete without a sightseeing tour by boat. Take in pretty villages including Limone, with its lemon groves, waterside cafes and shops, and Malcesine, famed for its medieval Scaligero Castle and spectacular cable car views.
Travel further afield on a day trip to the fascinating city of Venice. Witness the famous landmarks of St. Mark's Square, the stunning Gothic building of Ca' d'Oro, and the imposing Palazzo Ducale.
---
Lake Como
This enchanting destination has delighted holidaymakers for centuries. The mild Mediterranean climate is tempered by a calm breeze from the lake. Located in the region of Lombardy, Lake Como is Italy's third largest lake. It is surrounded by lush foliage and dramatic snow covered mountains, and is within easy reach of a handful of popular Alpine towns.
Don't miss…
If you're in the area head for the charming lakeside town of Bellagio with it's cobbled lanes and beautiful buildings. From the shore you can take in some of the most breathtaking views in the region.
The location makes it possible to enjoy an excursion to the Swiss Alps. Board the Bernina Express in Poschiavo for a scenic one hour journey through alpine and glacial vistas.
---
Lake Maggiore
Straddling the Italian regions of Piedmont and Lombardy and extending into Switzerland, Lake Maggiore's alpine landscapes are embellished with lush gardens, bell towers and sheltered villages, overlooking the shimmering blue waters of the lake. Enjoy stunning scenery as you explore the tranquil jewels of the region.
Don't miss…
The Borromean Islands are well worth a day excursion by boat. One of the most admired islands is Isola Bella and here you can visit the Baroque Palace and Italian style terraced gardens famous for its white peacocks.
---
As a trusted partner of DC Thomson Travel, Travel Department is offering an exclusive £50pp* discount off any holiday of 7 nights or more and £25pp* off any holiday of 6 nights or less.
*discounts on bookings taken until 12th October 2019.