7 Cities Best Explored On Foot
---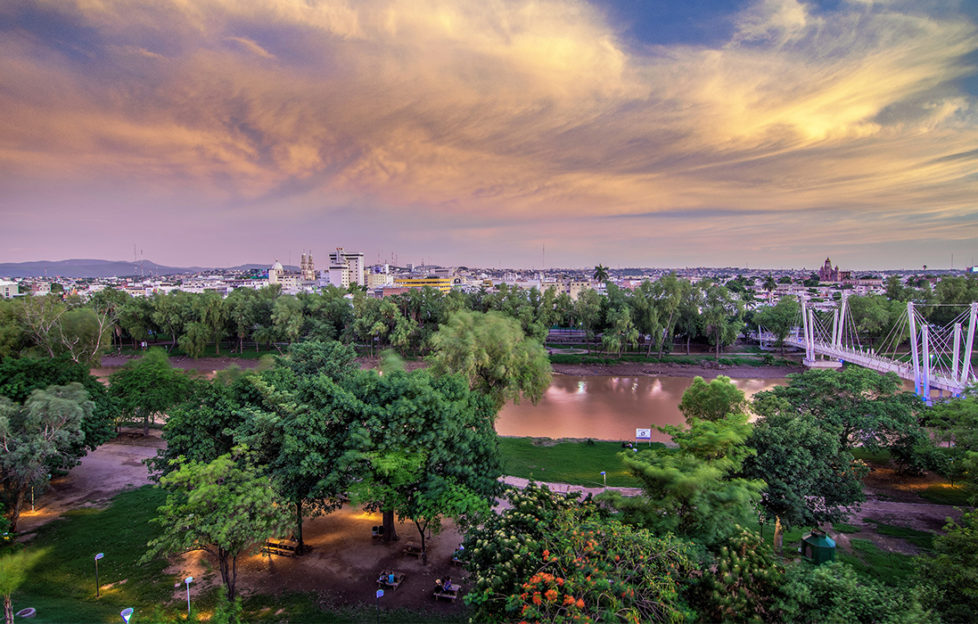 Culiacan, Mexico
Once you've reached your destination, why not use your own two feet and go on a walking tour?
There are many kinds to choose from – guided or self-guided, strenuous hikes or leisurely strolls.
Not only are they a great way to get a feel for the place you're visiting, but they offer great exercise as well.
Booking.com's recent research revealed that global travellers of all ages would choose to reduce their carbon footprint by limiting the distance they travel.
Focusing on eco-conscious Generation Z, 63% of those questioned stated they would use more environmentally friendly means of transportation, such as walking, once at their destination.
For those seeking a walking tour for their next getaway, Booking.com, the digital travel leader connecting travellers with the widest choice of unique places to stay, is sharing 7 amazing destinations that are best explored on foot.
1. Vientiane, Laos
According to Booking.com travellers, Vientiane is the top walking tour destination in Southeast Asia. It offers great walking tours both day and night.
During the day, take in the sights of the broad boulevards of French colonial architecture, Buddhist temples such as Pha That Luang and shrines including Wat Si Saket.
A night-time stroll would be incomplete without a visit to the riverside night bazaar and a visit to the Vientiane Night Food Market for tasty street food.
Where to stay: Barn1920s Hostel sits in the heart of Vientiane, is close to the Laos National Museum. It's a 3-minute walk from the popular night market, perfect for travellers exploring the city by foot.
Start your day with a buffet breakfast and then explore nearby Buddhist sites such as Wat Si Saket, Pha That Luang Stupa and the Chaofa Ngum Statue.
In the evening you can swap stories with fellow travellers in the garden, shared lounge, cafe or bar.
2. Daegu, South Korea
Planning a trip to South Korea? Head to Daegu, one of the top walking tour destinations in Asia as endorsed by Booking.com travellers.
In the daytime, explore Daegu alleyways including Jin-alley food court and Samduk-dong Mural alley, or visit Duryu Park.
Save the mountain hike in Apsan Park for the evening. Marvel at the sunset and the panoramic forest vistas, or visit the Suseong Lake for a magical water show.
Where to stay: Aega Hanok Guesthouse is highly rated by Booking.com travellers as the best value in Daegu. Perfect for travellers on a budget.
Explore the nearby surroundings, all within walking distance, with a trip to Seomun Market, Duryu Park and the DEBEC Plaza.
3. Trois Rivières, Canada
Trois Rivières is a destination loved by Booking.com travellers for walking tours, rated the top destination in North America. Put on a pair of comfy shoes and discover this charming city at sunrise or sunset.
Take a wander around Trois Rivières' old city, with over 50 buildings that date back as far as 1650. It's also well worth walking the picturesque arched Laviolette Bridge which crosses the St Lawrence River.
Once night falls, visit the popular Rues des Forges, which runs from the St Lawrence River to Rue Bellefeuille and has many bars.
Where to stay: Feel as if you've travelled back in time with a stay at the quaint Gite Loiselle bed and breakfast.
This picturesque B&B is situated in the historical centre of Trois Rivières. It's a short walk from the St Lawrence River, where you'll find an array of restaurants, cafes and museums.
4. Culiacán, Mexico
Culiacán is the top walking tour destination in Latin America as endorsed by Booking.com travellers.
During the day, breathe in fresh floral aromas on a trip to the botanical gardens. Or seek peace and tranquility with a trip to the Lady of Guadeloupe Church, which offers unrivalled views of the city.
During the evening, take a tour of the delicious street food on offer. Sample local delicacies such as chilorio (a dish from the Mexican state of Sinaloa that's made from pork fried in chilli sauce), machaca (traditionally spiced meat of pork or beef that's been dried) or fresh seafood.
Where to stay: Hotel Los Tres Rios is the perfect place for travellers who wish to explore on foot. It's located conveniently near to Culiacán's city centre.
After exploring, cool off with a dip in the outdoor pool and enjoy a tasty meal at the onsite restaurant, which serves international cuisine.
5. Orenburg, Russia
Booking.com travellers in Europe have named Orenburg in Russia as the top walking tour destination.
By day, walk the iconic pedestrian bridge that connects Europe and Asia. In the evening, visit the Armada Mall for a spot of late night shopping and entertainment.
Where to stay: Located in Orenburg's historic centre, the Grand Hotel boasts an ideal location for those wishing to explore on foot. Visitors can enjoy a sauna and indoor swimming pool. The Ural River is a short walk away. A variety of shops and cafes can also be found within a 10-minute walk from the hotel.
6. Edinburgh, UK
The medieval city of Edinburgh intrigues visitors who explore on foot with its tiny closes (alleyways), huge flights of steps and surprises around every corner.
During the day, visit the iconic Arthur's Seat and Edinburgh Castle, before sampling some local gins.
Switch it up come night-time and discover the chilling tales of Edinburgh's past with The Dark Side walking tour.
Other Booking.com attractions currently available in Edinburgh are the Harry Potter walking tour or a hiking trip to Loch Lomond, Stirling Castle & the Kelpies. Perfect if you want to swap bustling streets for serene countryside.
Where to stay: Situated in the heart of Edinburgh are the My-Quartermile Apartments, nestled between a variety of bars, cafes and restaurants.
Edinburgh Castle is a 20-minute walk away, as well as the Old and New Town, which are designated UNESCO World Heritage Sites and feature The Royal Mile. All perfect to explore on foot.
7. Vienna, Austria
The beautiful city of Vienna is best explored on foot. Lovers of art and design must visit the Schönbrunn Palace, St Stephen's Cathedral, Belvedere Palace and the neo-gothic Rathaus Vienna.
Vienna is also known for its great public transport, so if your feet get tired, hop on a tram, pick up a map and construct your very own city guide.
In Vienna, Booking.com offers 67 of the top attractions. Offers include 10% off at the MUMOK Museum of Modern Art and 20% off the Hop-On Hop-Off Bus and City Walk. You'll never run out of things to do.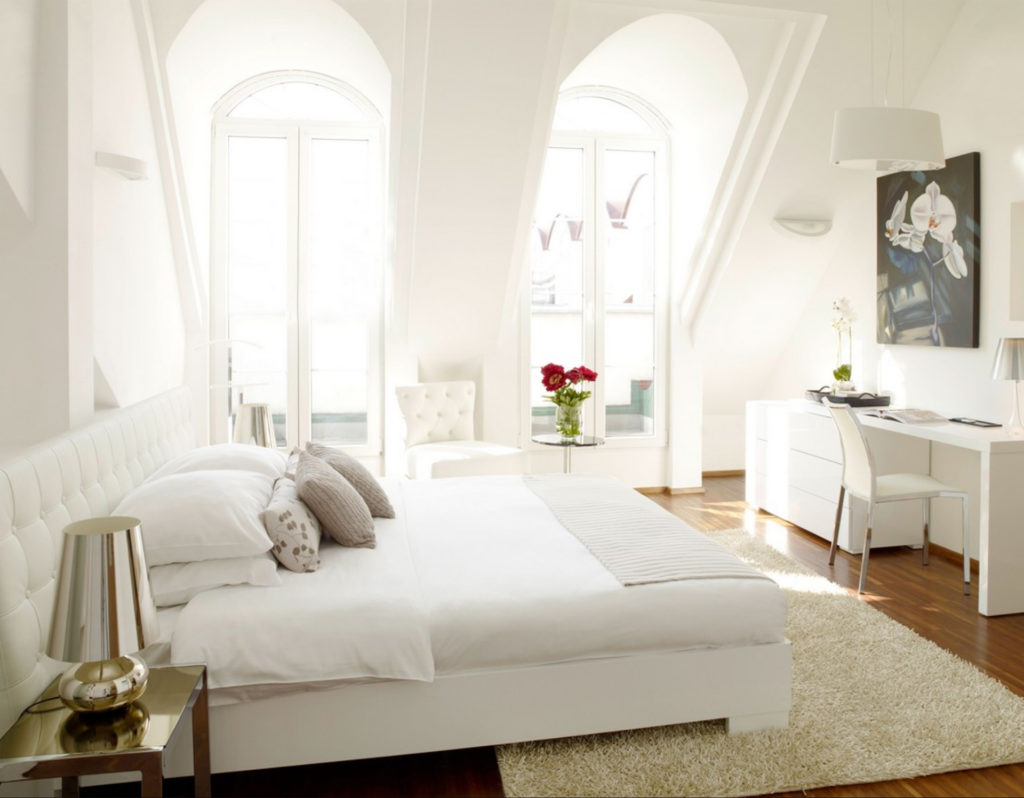 Where to stay: Just a 5-minute walk from St Stephen's Cathedral are the modern and elegant Vision Apartments.
The Schwedenplatz station is a short walk away, providing direct connections to Schönbrunn Palace and the Hundertwasser House.
Pick up My Weekly every week for a wide range of inspirational travel features – both far-flung and close to home