How Comfortable Are Your Shoes?
---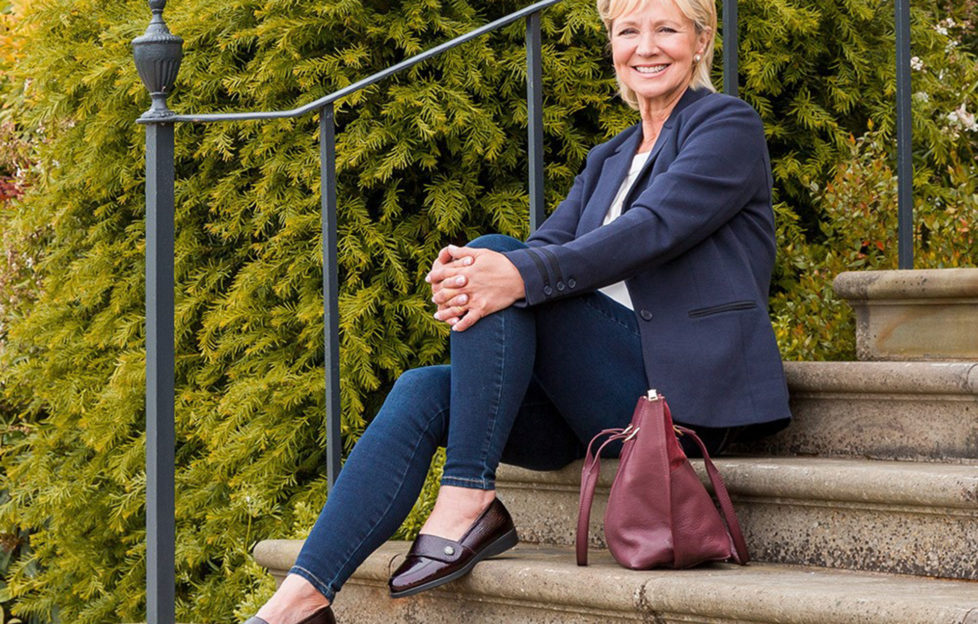 As we age our foot shape and size can change and we may need a wider fit shoe. Cosyfeet Fitting Expert, Liz Quartley, gives her top tips for buying properly fitting footwear to help keep us healthy, happy and walking.
1 Choose the right width. Our feet typically splay as we age and can sometimes swell too. If your feet have become wider, it's important not to squeeze them into the same sizes and styles that you did when you were younger. Look for footwear that offers a wider fitting and greater depth.
2 Get the timing right. Choose the right time of day to try on new footwear. Early morning is not ideal as the feet are at their narrowest, while late in the day, feet are likely to be at their most swollen. Try on new footwear around the middle of the day for the most accurate fit.
3 Go for an adjustable fastening. Look for styles that can be easily adjusted to accommodate changes in width throughout the day, so your shoes remain secure on the foot but don't cut in. Laces and touch fastening styles are ideal, providing plenty of support as well as width flexibility.
4 Hosiery and orthotics? If you usually wear support hosiery, wear it when trying on shoes. Many people also have bespoke orthotics. If you have orthotics, make sure any new footwear you purchase will accommodate them.
5 Opt for comfort. We can probably all recall wearing shoes for a party because they looked good and suffering as a result. 'Comfy' doesn't have to mean 'frumpy'. Opting for truly comfy shoes and wearing them in gradually will mean you can walk further, or even dance for longer if the occasion demands, without paying the price.
6 Get a grip. Does the sole of the shoe you're buying meet your needs? A lightweight, flexible sole is an excellent choice for around the house or for shorter outings. If you're planning on walking longer distances, choose a harder wearing grip sole for underfoot security. Make sure your indoor shoes or slippers offer good support too.
7 Looking good. We may choose simpler footwear styles as we age to help keep us active in comfort. If looks are important to you, create a 'look' you're happy with, to make sure you feel good about yourself and confident in your appearance.
To find out more about Cosyfeet shoes and slippers . . .