Polpette Alla Diavola Meatballs
---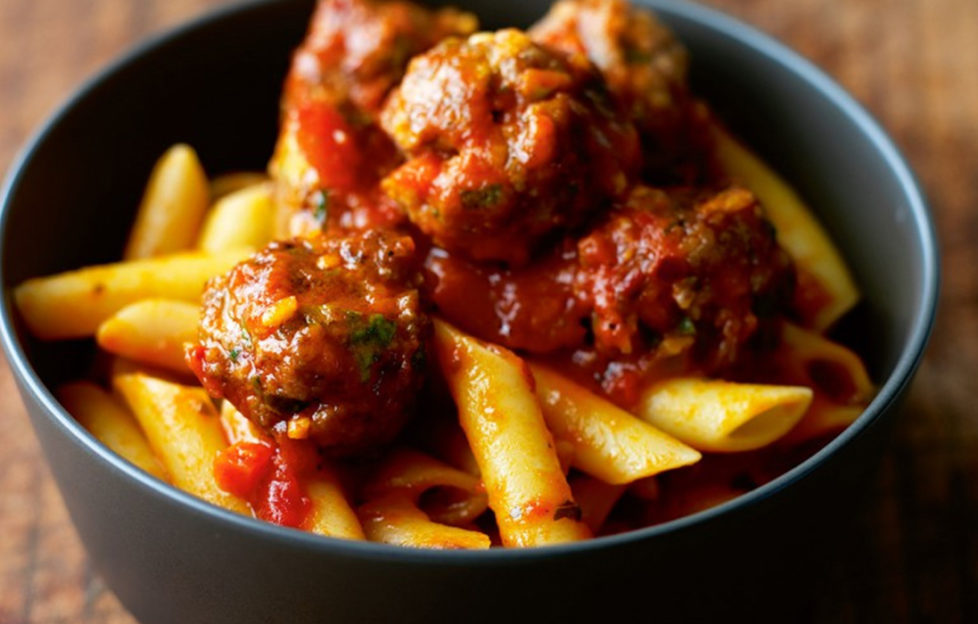 Simple and scrumptious, with marvellous Mediterranean flavours and a kick of chilli, this tasty lunch is sure to be enthusiastically received!
Serves 4
Preparation Time: 15min
Cooking Time: 30min
In a bowl, mix the mince, herbs, spring onions, lemon zest, breadcrumbs and cinnamon together.
Season well and roll small, walnut-sized pieces of the mince into balls.
Heat a little olive oil in a pan and fry meatballs lightly, until golden.
Heat the Sacla' Sauce in a pan and add the meatballs.
Meanwhile, cook the pasta in boiling, salted water until al dente.
Add a ladleful of pasta water to the sauce to loosen the mixture and bring all the flavours together.
Drain pasta well, return to the pan, and add the meatballs and sauce.
Toss everything together and serve immediately.