Seven Steps To Flawless Make-up
---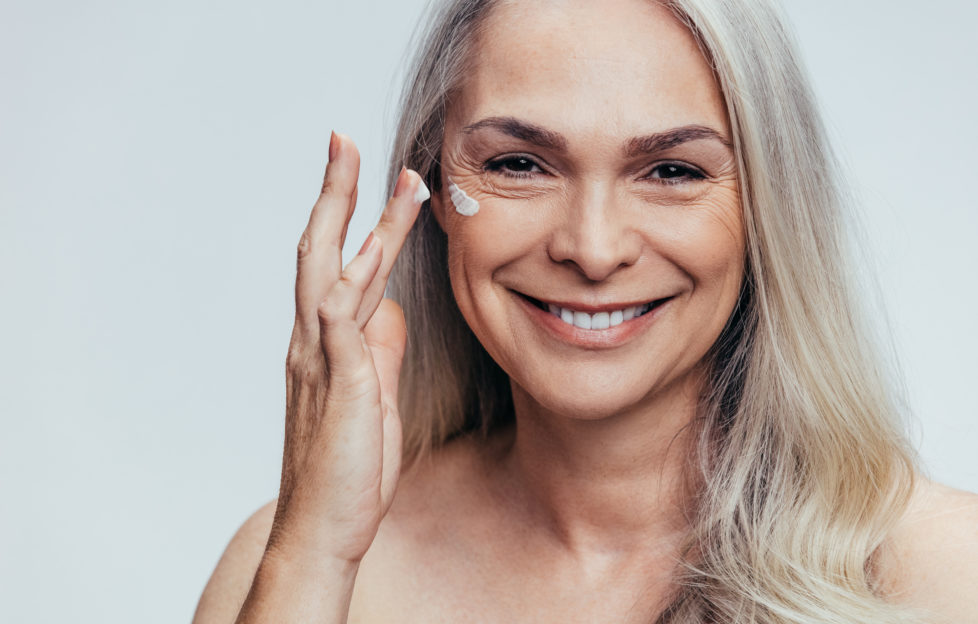 pic istock
You can spend hours blending out your foundation, creating a flawless eyeshadow look and mastering the perfect dewy highlight but your make-up will only be as good as its base.
What do we mean by that? Well, prepping your skin correctly can make a world of a difference when it comes to applying your make-up. We spoke to skincare specialist and lead product developer at Colorescience UK, Patricia Boland, who provides 7 steps on how to prep your skin for flawless make-up every time.
Gelly Good
Concealer isn't your only friend when it comes to reviving tired eyes. Apply a small dollop of eye gel underneath your eye area to reduce the appearance of puffiness and dark circles. The light, silky texture will work well under makeup, whilst providing a cooling sensation to brighten tired eyes. Remember to always use your index finger when applying product underneath your eyes, as this is the least strong finger and will prevent dragging of the skin when you apply the product. If you have some spare time, add some cucumbers to the eyes for 10 minutes for that extra anti-inflammatory and soothing effect.
Go Big On Cleansing
Cleansing has so many benefits for the skin. Not only does regular cleansing help maintain pore size, but it also helps to create supple-looking and healthy skin. If you have oily skin, perhaps try the double cleansing trend as this can prevent the production of excess oils. For the best makeup application, cleanse in the morning as this can remove any toxins built up from the night.
Don't Forget, Exfoliate
Alongside your morning cleanse, it is important to also exfoliate your skin. Not only will this get rid of any dead skin cells on the surface of your skin, but it will clear the skin of any building sweat, bacteria and dirt. Alongside providing the ultimate smooth base for makeup application, it will help to minimise your pores for flawless looking makeup.
Toner Is A Must
Toner is the in-between step, but it is a step that should not be missed. It is a great addition to your skincare routine because it prevents ingrown hairs, refreshes the skin and shrinks pores. For maximum hydration to the skin, toner should be applied after cleansing and before moisturisation. Hydrated skin will result in a smooth, plump complexion, and therefore better-looking makeup!
Moisturise, Moisturise
Regular moisturising can help your skin maintain its balance. Skin problems such as dryness and oiliness can be reduced by keeping the skin hydrated. Also, fine lines and the appearance of dull, aged skin can be reduced by using a daily moisturiser. Makeup tends to stick to the dry patches of your skin, causing creased looking foundation and concealer. Therefore, by using moisturiser you are eliminating this problem by keeping your skin nourished and problem-free.
Scrub Up
If you have ever applied lipstick on dry, chapped lips, you have probably noticed your lipstick flaking off. To combat this, use a lip scrub to ensure the best lipstick results and to get rid of any dry skin. An added benefit to using a lip scrub is that it prevents any discolouration on your lips, so you look your best makeup- free too. Be sure to use a lip balm immediately after to keep your lips soft and supple.
Prime and Prep
It is rare that your skin will always look perfect. Naturally, we all sometimes get acne, enlarged pores and imperfections. However, a primer can really help to provide a good base for your makeup. Primers fill in the pores on the skin, smooth out blemishes and provide a natural glow to the skin. Not only do they help to prevent your makeup sliding off your face, but there is now a primer for almost every skin condition. For example, if you have uneven pigmentation in your skin, you can opt for a colour correcting primer whereas if you suffer mainly from enlarged pores, try a blurring primer.
This piece was brought to you by the experts at https://colorescienceuk.com