Can Technology Help With Loneliness?
---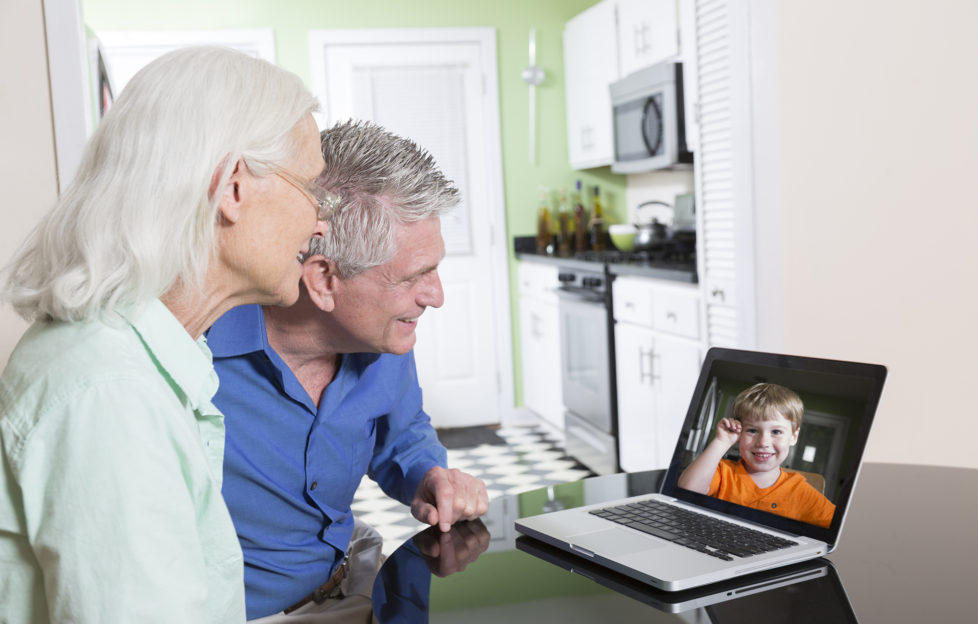 Pic: iStockphoto
By Alyson Scurfield, chief executive of TSA, the national body for technology enabled care services. To find out about local services that can help with loneliness, visit https://www.tsa-voice.org.uk/support-at-home/
Most of us know that loneliness isn't good for you. But research shows that it's actually as bad for your health as smoking 15 cigarettes a day. Over nine million people of all ages in the UK always or often feel lonely. Shockingly, half a million older people go five or six days a week without seeing or speaking to anyone.
I know this problem well. My mum, Elizabeth, cares for my dad, Albert, who has dementia. Every day, he finds it harder to communicate and move around. Mum isn't able to walk far either and this means that days go by without them getting out or speaking to many people.
Technology has been a big help. My parents use a number of simple devices, apps and online networks to stay in touch with friends and family. Here are some examples:
1 Get a virtual helper
Almost 25% of UK households now own a voice assistant such as Amazon Echo or Google Home. They can become your very own PA, reminding you to stay active, suggesting local activities, playing your favourite music and responding to anything you want to quiz them on!
2 Find an easy-to-use device
As skin ages, fingertips dry, making touch screens difficult. It can also be harder to remember passwords. Devices like KOMP or GrandPad are simple and secure with large buttons and intuitive controls, enabling children and grandchildren to share photos and messages with you easily.
3 Keep in touch with video
Chat apps such as Skype, WhatsApp and FaceTime allow you to see family and friends during phone calls. You won't run up big bills because these apps connect to the web, so you can make video calls for free.
4 Use a personal alarm
If you live alone and worry about falling, then an alert system such as Chiptech's GO or a telecare system such as a Tunstall Lifeline unit with MyAmie pendant, could help. When a button is pressed on the wearable GO or MyAmie devices, operators in a specialist monitoring centre can offer advice or get help.
 5 Arrange a friendship call
Talking can make things easier. Silver Line and AgeUK offer friendship phone services where you are matched with a like-minded volunteer for a catch up. Some councils also offer 'wellbeing' calls to check how people are and wish them happy birthday.
6 Try family monitoring
Systems like TabCare or Canary Care can help families keep an eye on relatives who are living elsewhere. Not just for emergencies, they create private social networks so people living alone can talk to family and friends by just pressing a button.