Sponsored
New Films Bring Tamzin and June Together Again
---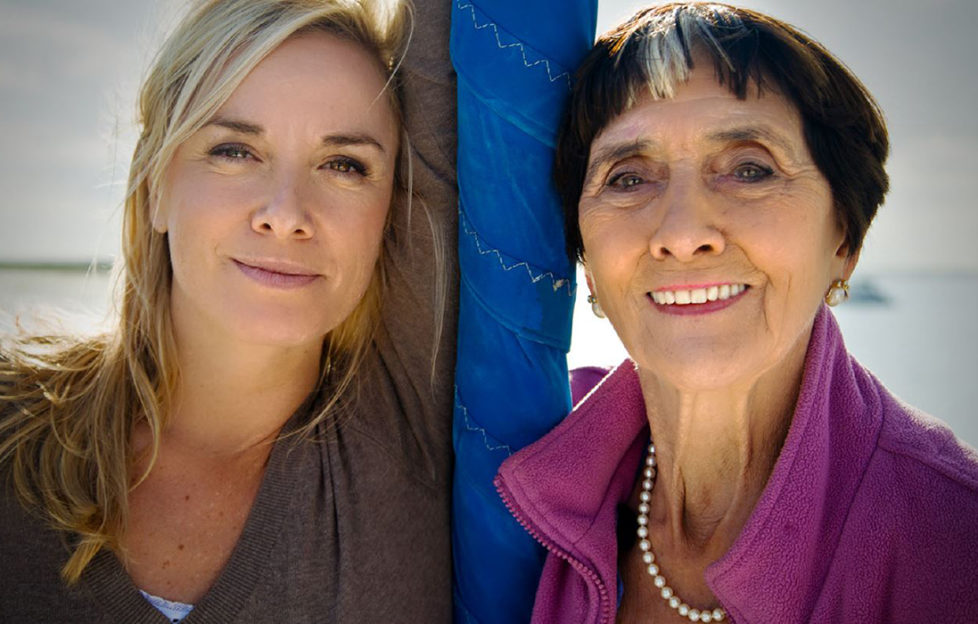 Actresses Tamzin Outhwaite and June Brown first met up on the set of EastEnders, and now the talented pair team up once more in a new series of empowering films…
Featuring a stellar cast of June Brown (Dot Cotton in EastEnders), Tamzin Outhwaite (New Tricks), Tamzin Merchant (The Tudors), Dame Harriet Walter, Jaquetta May, Julian Silver, O-T Fagbenle and Martin Turner (Foyle's War), an empowering and award-winning series of three films charts four generations of women as they navigate moments of transition in their lives.
Relationships, family, love and friendship all come under the microscope as the spirited women are pushed out of their comfort zone, all set against the majestic backdrop of Cape Cod.
Fran (June Brown) is the matriarch of the family, with Rosemary (Jaquetta May) playing her daughter, Jill (Tamzin Outhwaite) her grand-daughter and Anna (Tamzin Merchant) her great grand-daughter.
The Films
Radio Cape Cod
In the first film, Radio Cape Cod, Tamzin Outhwaite plays radio interviewer Jill Waters, who is coming to terms with a new love (played by O-T Fagbenle) entering her life. Tamzin Merchant plays her teenage daughter, who is experiencing her first love with Virgil (Julian Silver).
Second Wind
Fran (June Brown) shows it's never too late to start over. She tries to convince Jill to take over the responsibility of her boat, Water Margin. Turning the tables on her grandmother, Jill persuades Fran to lead day charters and catch her "second wind."
Fran's first charter is a writer, Edward (Martin Turner), who brings a curious package on board.
By the end of the voyage Fran has convinced Edward to give his novel another chance and she's thrown in a little editorial magic to boot.
Fran and her estranged daughter Rosemary (Jaquetta May) have a surprise meeting after 30 years, but will they give their relationship a second chance?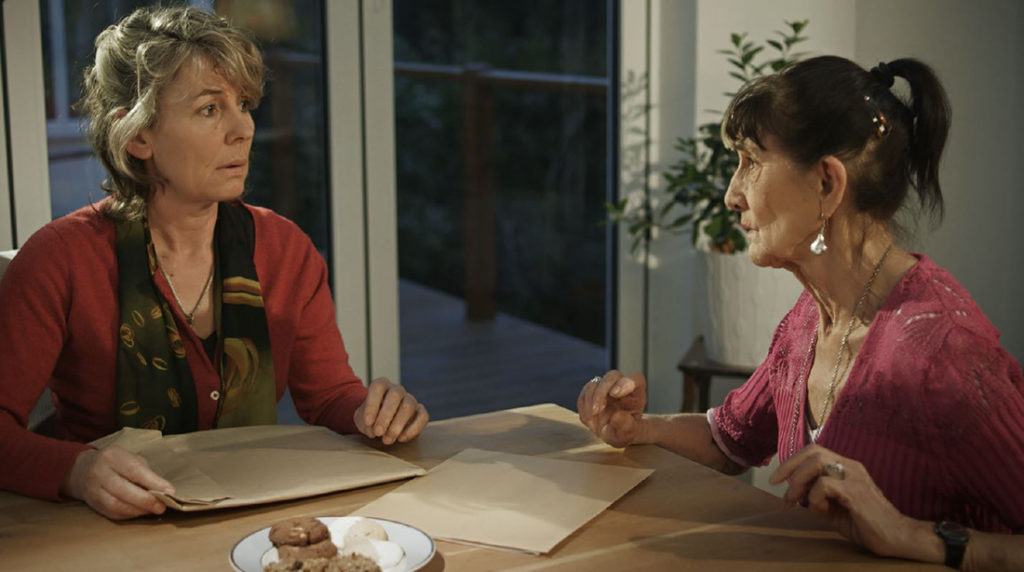 Surprise Engagement
There's drama and romance in Surprise Engagement as the family discover unexpected ways of the heart.
Anna and Virgil take Alison (Hannah Taylor Gordon) on board with surprise consequences. Then Virgil helps Fran's friend Cynthia (Harriet Walter) get a valuable painting to France.
Preview Video
Watch Them Now
The three films are available on Video on Demand (£3.99 for the whole series). Click on the link below to watch your purchased video right away, or anytime within 30 days.
https://vimeo.com/ondemand/whoandwhatshapesus