The Hairy Bikers' Cholesterol-friendly Christmas
---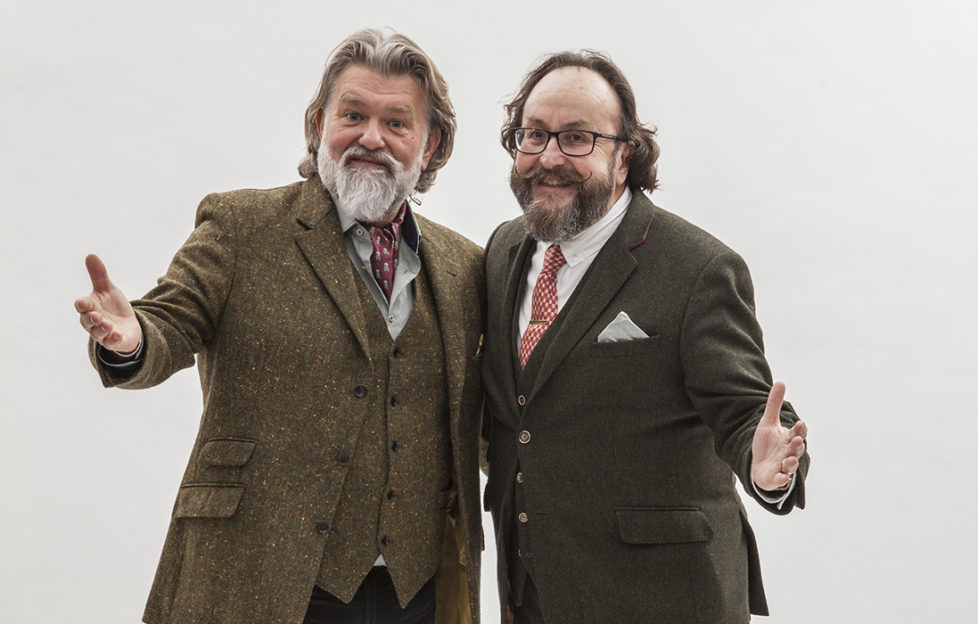 Enjoying food and drink with your nearest and dearest is one of the joys of Christmas, and even if you're watching your health it doesn't mean you have to miss out as Si and Dave explain…
On Christmas Day, the average Brit consumes nearly three times their daily recommended calorie allowance. Combine this with Christmas parties and New Year celebrations, it's no wonder that for some cholesterol levels can be up by 20 per cent after the festive celebrations are over.
To help combat this, Si King and Dave Myers – aka The Hairy Bikers – have teamed up with Benecol to share their top tips to help you enjoy the festive cheer, while staying in control of your cholesterol levels.
Renowned for their passion for delicious, home cooked food, The Hairy Bikers have experienced living with high cholesterol first-hand and have since embarked on a serious journey to lose weight and get healthy.
However, it's never about "missing out" on enjoying tasty food for Dave and Si, particularly on special occasions such as Christmas, and they have found that just making a few simple switches to their diets has made all the difference. They said,
There are very few things we look forward to in the year more than eating delicious home-made Christmas food, surrounded by loved ones. Crispy roasties, pigs in blankets, buttery veg, deep-filled mince pies… what's not to love?
"However, since we embarked on our health journey to lose weight, we are more aware of looking after our hearts and taking simple, achievable steps to ensure we stay healthy. For us it's never about saying 'no' to a roast potato, but taking simple measures – like introducing healthier versions of everyday products – to our diets. For example, introducing products containing cholesterol-lowering plant-stanols, such as Benecol spread, in place of lashings of butter, can help make a big difference."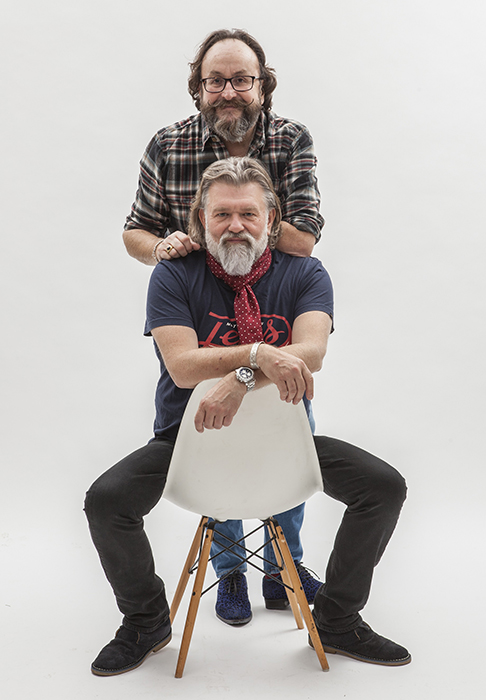 The Hairy Bikers' top 5 tips
"I'll just have the one…"
During the festive season it can be easy for your alcohol consumption to increase with all of the work parties and socialising with friends and family. However, be mindful of how much you are drinking as alcohol raises the cholesterol in your blood. Alternating alcoholic drinks with alcohol-free wine or beer can help you cut down on the overall amount that you're consuming throughout the festive period.
Switch butter for spread
Our fridges can be stocked with butter over Christmas due to the number of different things we use it for – like getting those crispy roasties, making the pastry for mince pies and ensuring those carrots are even more delicious. However, butter is high in saturated fat which has been shown to cause an increase in "bad" low-density lipoproteins (LDL). Consider changing butter for Benecol spread this year, which contains a unique patented ingredient, plant stanol ester, that is proven to lower cholesterol and keep a heart happy diet on track. You can cook with it too!
Consider a fish course
In the run up to Christmas, there is always the conversation around what meat will be on the table on Christmas day. That often includes red meats, which have more saturated fat than chicken and fish. This Christmas, think about replacing some red meat with fish, perhaps as a lighter starter or to replace those pigs in blankets. Fish contains Omega-3 fatty acids, which are a group of unsaturated fats that we need to help maintain a healthy heart.
Don't pass on the Brussels sprouts!
Before you dismiss those Brussels sprouts on the Christmas dinner table, bear in mind that they contain nutrients which have great benefit for your cholesterol levels. The soluble fibre found in Brussels sprouts and other vegetables, if consumed in adequate amounts, can reduce the uptake of cholesterol into your blood, helping to lower overall cholesterol levels.
Watch your steps
Exercise can help to improve your "good" HDL cholesterol level. HDL cholesterol helps to remove excess cholesterol from the bloodstream and returns it to the liver where it is broken down and passed out of the body. So why not think about extending that Christmas morning stroll with the family, or adding some more beautiful, crisp walks to your festive agenda!
To find out more about Benecol, cholesterol and recipe inspiration, please visit www.benecol.co.uk, and for more info on cholesterol and healthy living, go to www.heartuk.org.uk.