Top 10 Staycation Destinations For 2020 Revealed
---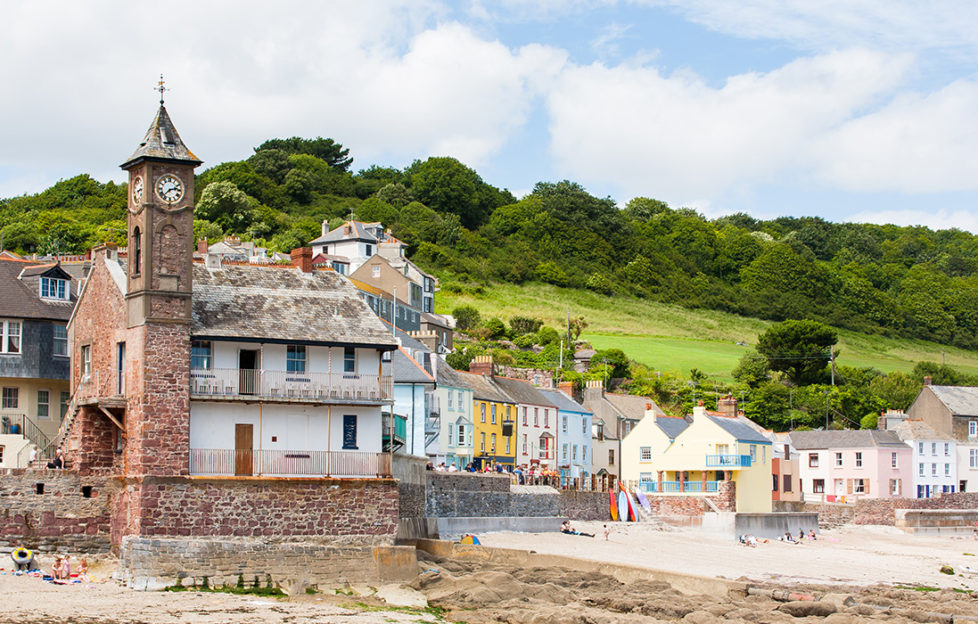 The village of Kingsand on the Rame Peninsula in South East Cornwall Pic: Shutterstock
Sykes Holiday Cottages has revealed the UK's top 10 destinations for this year – and the attractions you won't want to miss!
Cornwall ranked first in a poll of 2,000 travellers, ahead of a trip to the Lake District and taking in Devon's stunning beaches.
With people keen to bask in beautiful seaside towns, indulge in scenic walks or enjoy a UK city break, other regions in the top 10 included the Isle of Wight, Isle of Skye and York.
To help travellers make the most of these tranquil spots, Sykes (01244 617683) has put together a guide for a long weekend in each – along with perfect accommodation picks.
1. Explore the Cornish coast
What to do in 48 hours:
With clear cobalt waters, dazzling coves and a bustling surf scene, the Cornish coast is home to some of the most famous beaches in the UK, such as Kingsand and Porthcunick. Visitors can enjoy fresh seafood at the beachfront cafés before taking children to the surrounding rockpools to spot crabs, mussels and fish.
The Eden Project offers an educational day out for the whole family. Home to the world's largest indoor rainforest, the project also has waterfalls and canopy walkways, providing a picture-perfect photo opportunity.
Visitors to Cornwall can also tour the filming locations of the popular BBC One drama Poldark and ITV's Doc Martin. There's also the Minack Open Air Theatre which hosts plays, concerts and musicals against a stunning backdrop of the Cornish coast.
Top pick of accommodation for Cornwall: West View Cottage, Padstow, Cornwall. Sleeps four, seven nights from £610.
2. Marvel at the beautiful Lake District
What to do in 48 hours:
The Lake District is the perfect location for those looking for an active break with an abundance of opportunities for cycling and hiking against breath-taking views.
Nature-lovers can visit the Aira Force, a spectacular 70-foot waterfall in Penrith, before strolling through the picturesque towns and villages, including Keswick and Cartmel.
Those seeking a dose of culture can visit Rydal Cottage, William Wordsworth's family home, and Hill Top, Beatrix Potter's beloved farmhouse.
Top pick of accommodation for the Lake District: Carhullan, Bampton, Lake District. Sleeps ten, seven nights from £827.
3. Take in the spectacular scenery of Devon
What to do in 48 hours:
Visitors to Devon can take in the magical landscape of Dartmoor with a trip to the National Park, where wild ponies can be spotted grazing as you take a stroll, hike or cycle around the area.
Salcombe is also a must see, having been hailed as one of the prettiest towns in South Devon due to its coastal views and boutique shopping. It is also a great place to eat out, with restaurants serving local produce and seafood.
Families can pop to The National Marine Aquarium in Plymouth, housing the largest aquarium in the UK, and soft play zones for young children.
Great value accommodation in Devon: Shepherd's Hut, Jacobstowe near Hatherleigh. Sleeps two, seven nights from £362.
4. Return to nature in the Scottish Highlands
What to do in 48 hours:
Fort William in the West Highlands is home to Britain's highest mountain, Ben Nevis, and is often described as the "Outdoor Capital of the UK". It offers unbeatable views and is ideal for travellers looking to engage in outdoor activities such as walking or cycling.
There's also the iconic Loch Ness in Inverness, home to the largest lake in the UK and the rumoured Loch Ness monster who has reportedly been spotted over 1000 times. A boat trip around the lake is recommended to take in the dramatic scenery.
Blair Drummond Safari Park is a great day out for families, situated near Stirling, where the Lowlands meet the Highlands.
Scenic accommodation in the Highlands: Carnmore, Balquhidder. Sleeps six, seven nights from £495.
5. Take a city break to Edinburgh
What to do in 48 hours:
Visitors to Edinburgh can visit the city's famous castle and climb Arthur's Seat for incredible panoramic views. They can also stroll down the historic Royal Mile, which connects Edinburgh Castle with the Palace of Holyrood, the Queen's official residence in Edinburgh.
Visit the Chocolatarium, one of the city's newest attractions which opened in September 2019, to indulge in a chocolate tour. The tour tracks the history of chocolate, the chocolate-making process and provides many tasting opportunities!
Alternatively, The Museum of Childhood is ideal for families looking to take a trip down memory lane, with children able to enjoy several hands-on exhibits.
Top pick of accommodation in Edinburgh: 13 Stead's Place, Leith, Edinburgh, 10 mins drive from the Royal Yacht Britannia. Sleeps six, seven nights from £411.
6. Wander through the cobbled streets of York
What to do in 48 hours:
York houses an abundance of historical sites, including York Minster, one of the world's most magnificent cathedrals and The Shambles, which is often described as a real-life Diagon Alley.
Visitors can walk the circuit of medieval stone walls around the city before relaxing in Betty's Tea Room, which celebrated its 100th anniversary in 2019.
Alternatively, York Maze is a great way to spend an afternoon, earning you a well-deserved glass of wine or a pint at the famous Guy Fawkes Inn.
Top pick of accommodation for York: Flat 50, County House, York. Sleeps four, seven nights from £380.
7. Explore the Isle of Skye
What to do in 48 hours:
Known for its incredible natural beauty, the fairy pools near Glenbrittle are world-famous and a must-see for visitors to Skye, along with the spectacular waterfalls.
Staycationers can also hike up to the Old Man of Storr, a large pinnacle rock which can be seen for miles, for incredible views of the surrounding landscape.
Neist Point in Glendale is ideal for spotting whales and dolphins, and minke whales and basking sharks have also been seen in the waters of the Isle.
Top pick of accommodation in the Isle of Skye: 10A Aurora Bay Flodigarry, Staffin, Isle of Skye. Sleeps six, seven nights from £632.
8. Discover the Peak District
What to do in 48 hours:
Discover the history of one of the Peak District's most famous stately homes, Chatsworth House. Home of the Duke and Duchess of Devonshire, the house has magnificent interiors, spectacular gardens and a farmyard and playground for children.
If you'd rather stay outdoors, try exploring the vast limestone caves of Poole's Cavern with an expert tour guide. Above ground, there are also beautiful woodland paths through Buxton Country Park.
For families hoping to see some wildlife, they can take a day trip to the Peak Wildlife Park to meet penguins, lemurs and wallabies.
Top pick of accommodation in the Peak District: Bluebell Cottage, Tideswell, Peak District. Sleeps four, seven nights from £337.
9. Take a break in the Isle of Wight
What to do in 48 hours:
Osborne House, Queen Victoria's family home, is a must-see for visitors to the Isle of Wight. It has extravagant Victorian interiors, a walled garden with exotic plants and delicious desserts available in the Terrace Restaurant or Gazelle House.
The Isle of Wight also has beautiful beaches including Sandown, which won "Beach of the Year" in the BBC Countryfile Magazine Awards 2019, and Shanklin which has an adventure golf course on the seafront.
There's also Carisbrook Castle which makes for a fun, historic family day-out. The castle has a beautiful garden with water features and an orchard.
Top pick of accommodation in the Isle of Wight: Flat 1, Ryde, Isle of Wight. Sleeps two, seven nights from £263.
10. See the sights of the Cotswolds
What to do in 48 hours:
Take a trip to the beautiful Kelmscott Manor to learn about famed writer and designer William Morris, who used it as inspiration for many of his works. Admire the tranquil gardens, barns, meadow and stream, before popping into the on-site tearoom for a fresh brew.
To satisfy your taste buds, visit Hayles Fruit Farm and spend an afternoon picking fresh pears, plums, strawberries and raspberries. Make sure to stock up on their homemade apple juice and cider to take home as a souvenir.
Additionally, Bourton-on-the-Water offers a lovely high street and small arched stone bridges. Often cited as one of Britain's prettiest villages, it also runs a farmer's market on the fourth Sunday of each month.
Top pick of accommodation in the Cotswords: Beautiful Cotswold View, Bourton-on-the-Water, Gloucestershire. Sleeps six, seven nights from £499.