10 Ways A Cuppa Can Improve Your Health
---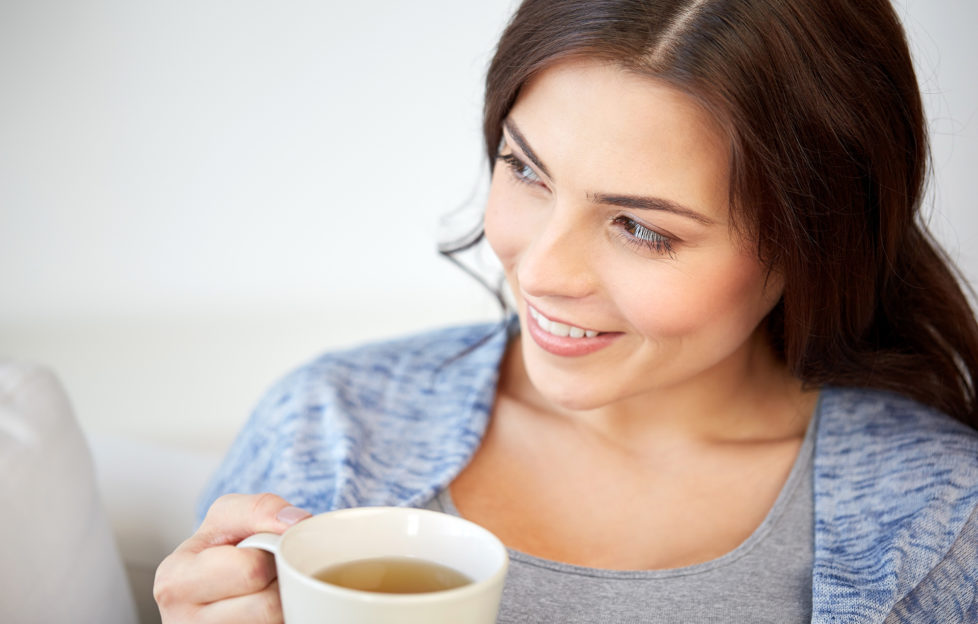 Pic: Shutterstock
By Dr Tim Bond of The Tea Advisory Panel (TAP)
1 Potentially helps to cut the risks of dementia or delay its onset.
2 Thought to enhance cognition and memory.
3 Helps reduce depression and anxiety.
4 Helps cuts the risk of heart and circulation problems by up to 20% – some studies have found it could even be as high as 43% -45%.
5 Helps cut the risk of type 2 diabetes – studies indicate the beneficial effect could be between 16% and a third.
6 Helps aid weight control – thought to be because of the catechin content and because of positive changes in the gut bacteria.
7 Helps tackle high blood pressure – one study found drinking black tea could have a 10% effect at reducing blood pressure, while another found drinking green tea could reduce the risk by 46%.
8 Improves oral health – one study found tea helped with 40% reduction in dental decay risk and there is evidence tea can combat bad breath and reduce inflammation, bone reabsorption and the growth of bacteria association with gum disease.
9 Helps protect eyesight – research shows tea could reduce the risk of glaucoma and the risk of cataracts.
10 Helps gives bones better protection – tea drinkers tend to have stronger bones and researchers report that tea appears to improve bone mineral density, especially in the spine, hip and neck. A further study also found that tea consumption may help reduce the risk of osteoporosis.
 For more information on tea visit the Tea Advisory Panel . . .