Minestrone Soup
---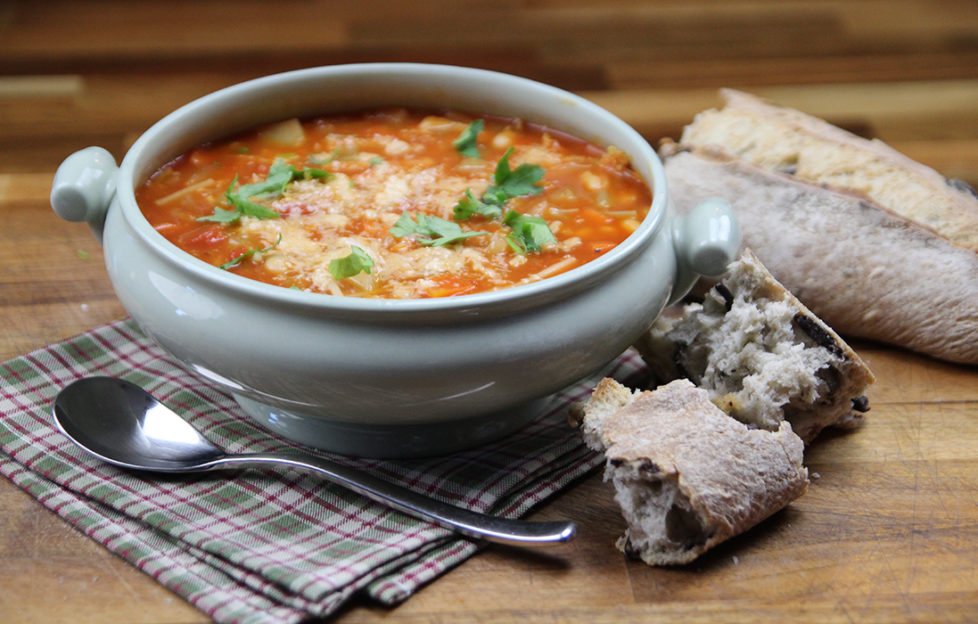 Does anything say "Italian" more emphatically than rich, nourishing minestrone soup? Here's the authentic recipe, full of veggie goodness!
Preparation time: 10min
Cooking time: 27min
Serves 4 
Roughly chop carrots, onion, celery and potatoes into small pieces.
Heat the oil in a pan, add all the vegetables and the garlic, then cook over a high heat for 5min until softened.
Stir in the double concentrate tomato purée, vegetable stock and 1 carton of chopped tomatoes.
Bring to the boil then turn down the heat and simmer, covered, for 10min.
Break the spaghetti into short lengths and add to the pan.
Add the cannellini beans, then cook for a further 10min, adding shredded cabbage for the final 2min.
Season to taste and serve with crusty bread.