Gorgeous Snow Leopard Cubs Growing Up In Kent!
---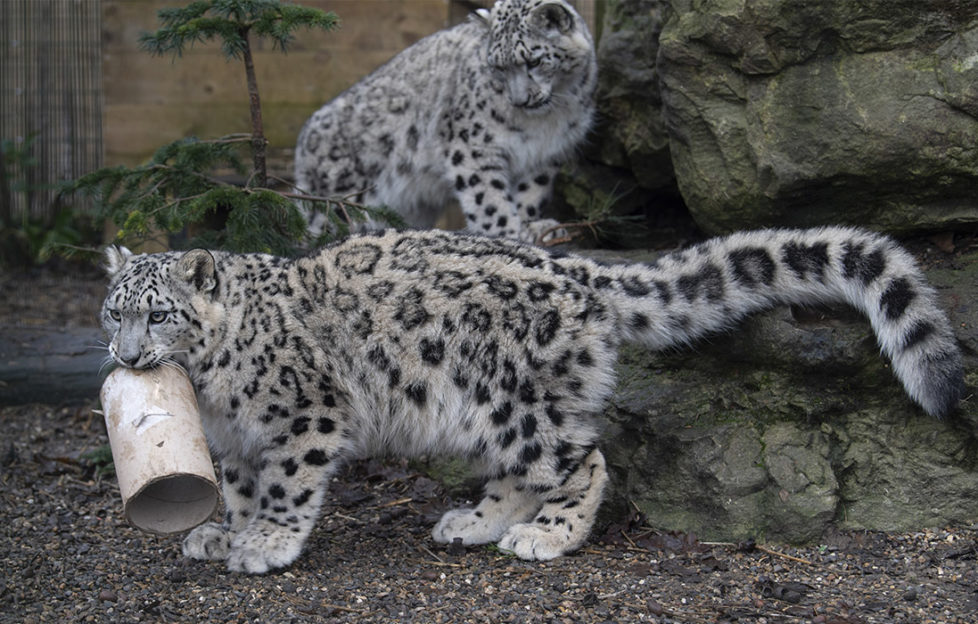 All pictures courtesy of The Big Cat Sanctuary
They're a vulnerable, endangered species, but young brothers Khumbu and Koshi are symbols of hope for the future.
Born at the Big Cat Sanctuary nine months ago, as you can see, they are growing fast and developing their own personalities.
See this week's My Weekly for an interview with sanctuary head keeper Briony Smith. She tells us all about the nail-biting moments that followed the cubs' birth, and the day they met their dad. Here are some gorgeous photos to whet your appetite!
The sanctuary's open days for this year, July 29-August 2, are almost sold out. However you can get up close to the beautiful beasts if you save up for an experience day (from £199), photography workshop… or even an overnight safari.
The sanctuary carries out invaluable work in education, welfare, conservation and breeding. You can help by paying to "adopt" the resident cats, which also include cheetahs, panthers, tigers and caracals.
About The Big Cat Sanctuary
The Big Cat Sanctuary is a home for rescued, retired and re-homed wild cats. It's set in the heart of the countryside at Smarden, in Kent.
The peace and tranquillity of the site provides excellent conditions for the successful breeding of the beautiful, yet endangered cats both large and small within the European Endangered Species Breeding Programme.
The Sanctuary is home to more than 50 cats. These include African lions, White lions, Amur leopards, North Chinese leopards, Snow leopards, Amur tigers, Sumatran tigers, Cheetah, Lynx, Fishing cats, Jaguars, Pallas cats, Pumas, Rusty Spotted cats, Jungle cats and Servals.
The Sanctuary was started in 2000 and became a charity in 2004. Itt relies on donations, adoptions and unique and specialised experiences to raise funds.
Big Cats About The House
Both Maya and Willow, who featured in this BBC2 series, are healthy and happy well-rounded individuals, the keepers report. They are now very playful adolescents.
The young jaguar and cheetah make a huge impact representing their cousins in the wild as they grow in strength and personality.
You can follow Maya's adventures on Twitter and Instagram – simply search "MayatheJaguar".
Fans are also welcome to adopt Maya or Willow to help support their care.