Chicken, Leek & Brioche Crumble
---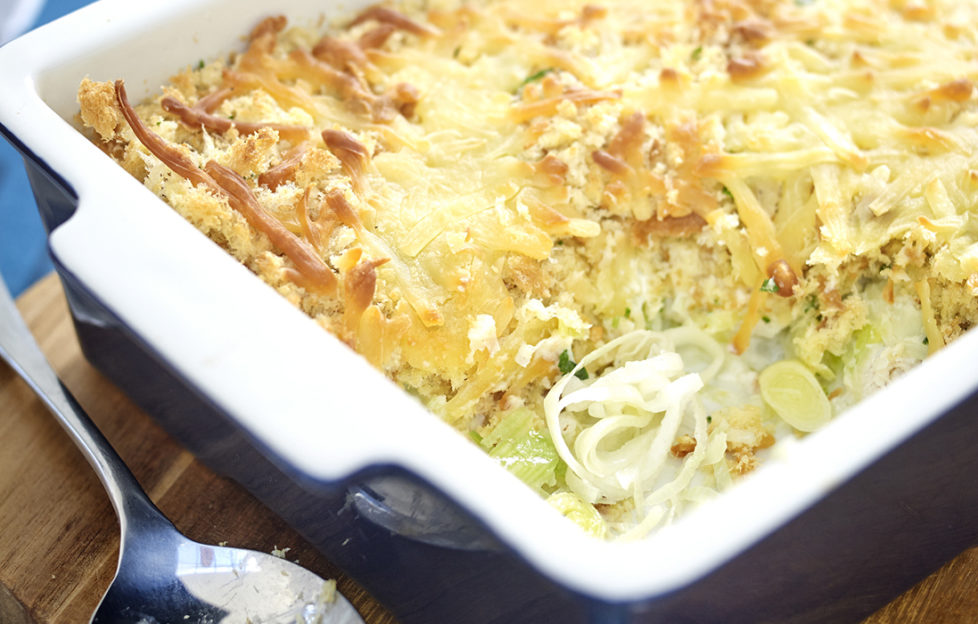 This simple, creamy, savoury crumble from British Leeks is perfect for a family meal. Prepare in advance and chill for the ideal fuss-free evening option. Using brioche gives the bake a rich buttery flavour, but you could use any quality bread.
Tip: Make this gluten-free by using an artisan-style gluten free loaf instead of brioche.
Preparation time: 20min
Cooking time: 30min
Serves 4
Preheat the oven to 200°C, gas 6.
Place the brioche and parsley in a food processor and pulse to form a coarse crumble texture.
Place the cornflour on a plate and season with salt and pepper. Dust the chicken in the cornflour.
Add the olive oil to a large saute pan. Fry the chicken on each side until lightly golden, about 5min. Remove from the pan and place on a plate.
Add the leeks, onion and garlic to the pan and cook very gently for 5min until the leeks are soft. Return the chicken to the pan. Pour in the white wine and creme fraiche and simmer for 5min.
Spoon the mixture into a baking dish. Scatter the crumble over the leeks and top with the grated cheese. Bake in the oven for 15min until bubbling.