Stay Healthy With These Kitchen Staples
---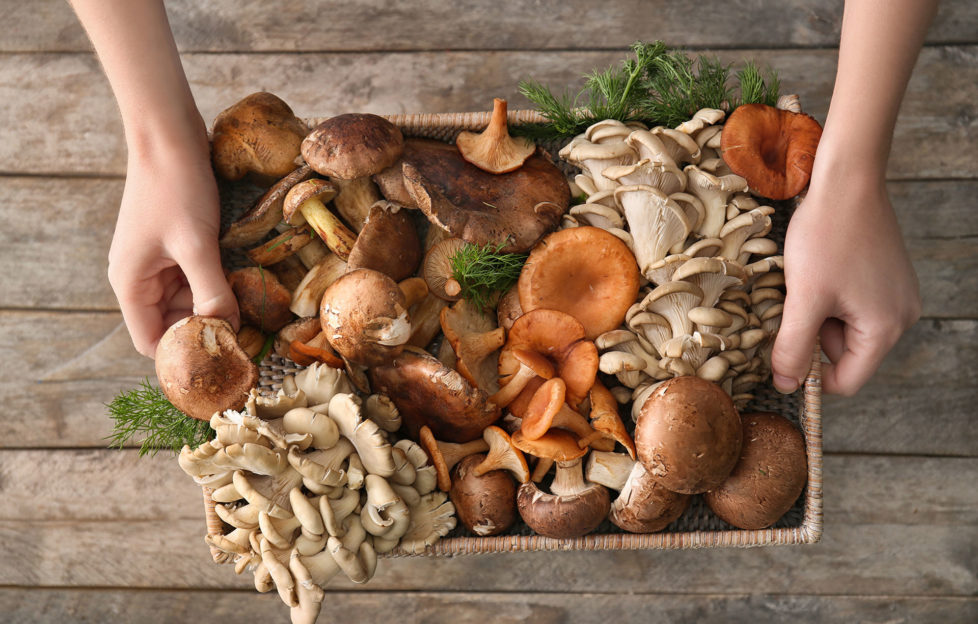 Pic: Shutterstock
While many Brits are panic-buying toilet rolls, a nutrition and health expert has revealed the top six foods which can actually play a role in boosting your immune system and staying healthy.
Miguel Toribio-Mateas, director of nutrition and health research at preventative healthcare company Atlas Biomed, has revealed his top foods for healthy immunity:
1 Garlic
Known to contain immune-boosting sulfur compounds, the main one being allicin. Miguel recommends grinding it in extra virgin olive oil using a mini herb grinder or small food processor so that these lovely immune-supporting compounds are 'trapped' into the oil. This can then be stored in the fridge, where it'll last for 4 weeks, and served at the table where it can add a fresh touch of garlicky flavour to your proteins (meat / fish / eggs / tofu, etc) or used as part of a salad dressing.
2 Ginger
The heat in ginger is derived from a compound close to that in chilli peppers, called gingerol. It works great alongside garlic following the same method of grinding it into extra virgin olive oil, as some of these compounds evaporate when ginger is crushed (hence the smell we get when we do this), and more of them are captured inside the olive oil. So, you can do the same with ginger individually as a ginger sauce or combine it with garlic for extra zing.
3 Turmeric
Another root like ginger, which even looks similar and can be prepared in the same way to add synergy. My favourite is turmeric, ginger, and garlic all combined with a green herb such as sage which has a lovely flavour, or oregano which is a great source of antioxidants, and a little sea salt as a salad dressing. Turmeric contains the anti-inflammatory compound curcumin. Scientists have found that adding black pepper to curcumin helps your body use more curcumin than when you don't, so finish the salad preparation with a good grind of fresh black pepper.
4 Kefir
If made with dairy milk, this amazing fermented produce is a source of vitamin D, which helps support healthy immunity. A double-whammy in this instance as kefir's probiotic bacteria will also help your immune system stay on point.
5 Papayas and kiwis
Both are great sources of vitamin C, essential for the healthy functioning of the immune system. Make a papaya salad with a little kiwi and some orange or mandarin segments and bathe it with a good dollop of kefir for an immune-boosting breakfast bowl. Sprinkle with a pinch of matcha green tea, which some studies have shown to also protect healthy immunity and reduce inflammation.
6 Mushrooms
Anything from the exotic kind such as shiitake, Maitake, etc. to those in your 'Basics' section at your local supermarket. They all are sources of a thing called 'beta glucans'; molecules that have been shown to tame an unruly immune system, whether it's up or down from where it should be. Plus, they're tasty and great source of fibre to keep your own gut bugs happy and engaged!
Atlas Biomed is one of the UK's leading provider of DNA and gut microbiome tests to analyse your health and provide personalised recommendations to improve your overall wellbeing. The Microbiome test (RRP £149) can be used alongside the Atlas Biomed app, the world's first ever app that uses AI technology to scan your meals for nutritional value from photos and provide daily recommendations to improve your individual gut health.