Uplifting Projects For Your Garden
---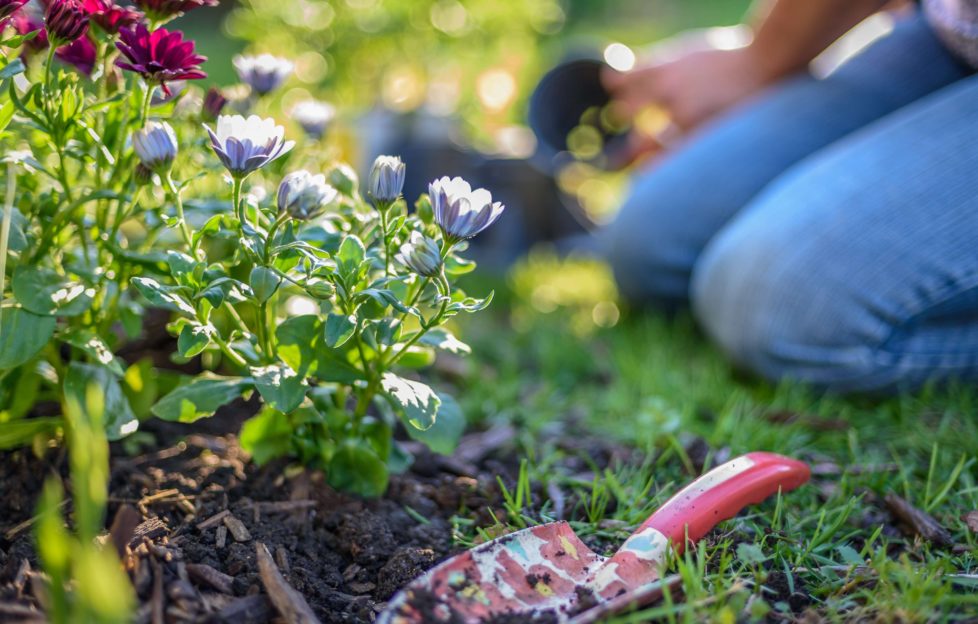 With many of us spending more time at home, getting some fresh air and keeping our minds occupied in the current situation is so important. 
So switch off from the news and take a break in your garden
. Gardening is a great stress buster and it's a good form of exercise too.
If you're looking for ideas there are plenty of uplifting projects to get stuck into in your garden. Why not:
Plant a tree – be sure to pick one suitable for your size of garden. There are some lovely dwarf fruit trees available.
Grow your own fruit & veg – at this time of year peas and carrots can be sown straight into the earth, but protect them from pests.
Create a wildlife-friendly garden – install a bug hotel, bird table, leave an area to go wild, and plant flowers and herbs that will attract pollinators.
Plant patio climbing roses – position next to a wall or structure for them to scramble up
Try growing some plants from seed – start off indoors, in an old egg box if you don't have seed trays
Create an edible window box – plant lettuce, herbs and even a radish or two!
Sarah Squire, Chairman of Squire's Garden Centres, commented,
"We are all in need of something a little cheering right now. For me, it is escaping into one of our outdoor plant areas and just soaking in the natural beauty of all those wonderful plants.
"In times like this, nature and simple pleasures, like gardening, watching the birds and looking out for wildlife seem all the more precious and a boost to body and spirit.
"If you are spending a little more time at home over the coming weeks, I hope that the weather is kind and you are able to enjoy your outside space."
Squire's garden centres and cafes are closed at present, but their food halls and pet food outlets are still open. They also offer a local home delivery service. Simply call your nearest centre to arrange delivery.