Connect Online And Learn Something Wonderful!
---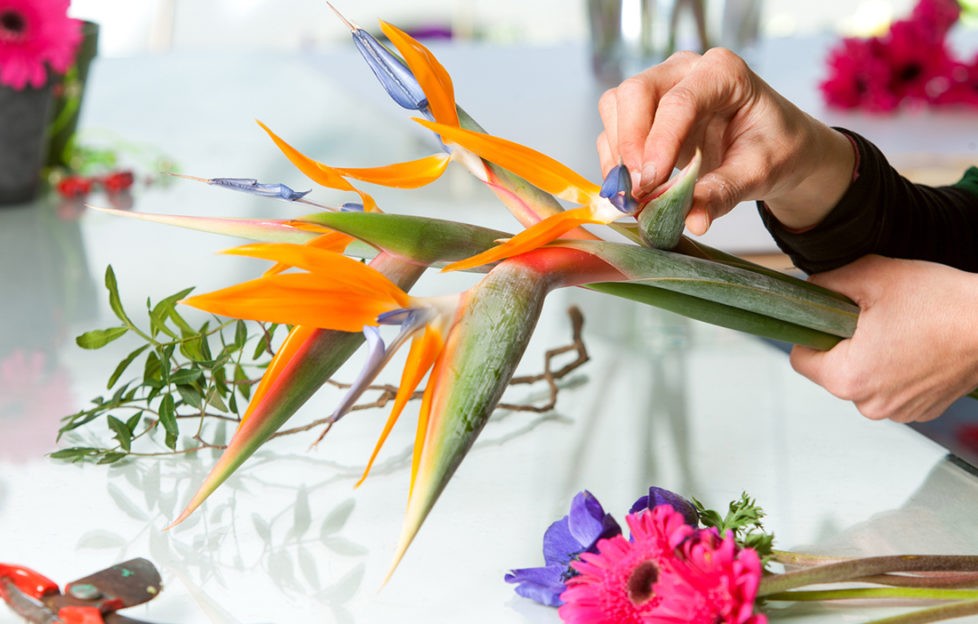 Pic: Istockphoto
So, here we are – millions of us are confined to home, missing out on our usual classes and social get-togethers.
However, as so often, there's an upside! Lots of teachers and talented people are responding by putting their classes and instructional videos online, for free.
Some are even streaming their activities live – so if you tune in at the right time, you can really feel as if you're joining in.
From fitness to floristry, there's never been a bigger choice of activities. Enjoy browsing through our selection below, then why not follow your interests and see what else you can find?
You could well emerge after the crisis has passed, fitter and more skilled than before we all went into self isolation!
Are you more active… or less?
The team behind Biofreeze pain relief gel conducted a snap poll of just over 2,000 adults as part of a study into how being stuck at home has affected Britons. Almost two-thirds say they've become more conscious of their health since tougher restrictions have been introduced.
While 41% admit they've been less active, 28% say they have never been more active than they currently are.
Of these, 35% have been joining in with PE with Joe Wicks – see below! – while others have been utilising other free workouts on Instagram and YouTube.
PE Homework – Start Your Day With Joe Wicks
Lean In 15 personal trainer and healthy eating guru Joe Wicks had to cancel his latest schools tour due to the crisis. Then teachers started setting his online 30-minute exercise class as PE homework for kids stuck at home, and now he's racking up 5 million-plus views.
Find out what all the fuss is about here – the actual exercise starts 3 minutes in!
Pilates And Chair Yoga
A number of My Weekly staff are members of the lovely Ali Henderson's yoga and Pilates classes, as well as hundreds of other people around Dundee of all abilities.
She's continuing teaching during the self isolation period – from her summerhouse! Try her Pilates with weights or gentle Chair yoga routines, or join a live class by Zoom.
Baking At Home Classes
Learn to cook and bake in the comfort of your own home with Ruth MacIntyre, an award-winning baker and cooking instructor who places quality and organic ingredients at the heart of real bread making.
Ruth's ethos is simple and authentic: cook, teach, share, and eat.
Coming to you live from the Little Kitchen HQ in Surrey, Ruth will be teaching her Instagram followers how to create a number of delicious treats via Livestream.
Twice a week on Monday and Thursdays at 10am, Ruth will jump onto Instagram Live to teach her followers basic skills to help people of any age cook independently.
Ruth says, "During this time I just want to be able to bring people together and for us to collectively grow as one community. I love cooking and baking, and can only hope that this will spark a little bit of joy into the lives of those joining the sessions."
Follow Ruth on Instagram at @RuthsLittleKitchen and turn on your notifications so that you don't miss out on her virtual workshops, every Monday and Thursday at 10am.
…Or Get Competitive!
The award-winning team behind The Big Bakes, the UK's first live baking competition, is set to host three remote tutorials a week across their social media channels. They'll cover easy-to-follow recipes using day-to-day ingredients and standard kitchen equipment.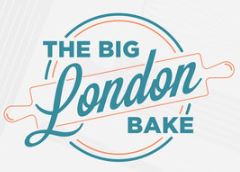 Each 2-3 minute video masterclass will offer a step-by-step guide for people to follow from their kitchens. Each will show people how to create an array of decadent desserts.
To take part, just visit @Thebig_bakes on Facebook or on Instagram for a list of ingredients needed for their up-coming class. Once completed, they can share a photo of their creation with @Thebig_bakes, to be in the running for a prize. Each week's winner will receive vouchers to attend a live session later in the year.
Learn A Language
To help people who would like to use their time to learn a new language, online marketplace OnBuy have tracked down the best free language learning channels on YouTube.
Japanese is the most sought-after language to learn on YouTube, the top channels having approximately 12,771,083 monthly views.
British channel English with Lucy offers videos in which teacher Lucy Bella Earl teaches people English as a foreign language.
If you are not sure what language to take on, there are a few channels tackling multiple languages. The top ones are Eko Languages (5,613,547 monthly views) and Polyglot Pablo (3,326,272 monthly views).
Floristry Classes, Crafts And More
Astar is a New Zealand YouTube personality, television presenter and professional florist. Her YouTube channel Astar's Place will help you start from the absolute basics in floristry, as well as various crafts, sewing, beauty and more.
Astar trained in floristry and has worked as an art teacher, floral designer and design tutor. If you subscribe to her YouTube channel you'll receive two new videos a week, every Monday and Friday – you'll be wedding-ready in no time!
Crochet Made Really Easy
Never quite got the hang of crochet? Me neither! This is a really clear, patient, well-filmed beginners' guide that even I can follow. Next stop, granny squares and then the world will be our oyster…
Groom Your Dog At Home
Are you feeling really brave? Is your dog is a big softie (and looking a little unkempt)? Then you might like to try learning how to groom them! From shearing to showering and ear cleaning, this video makes it all look easy…
Whatever your interest, why not try a search for "livestreaming workshops" plus your favourite topic, to see what's on offer? If you find a particularly good one, let us know on Facebook!