Cherish: David Cassidy – A Legacy of Love
---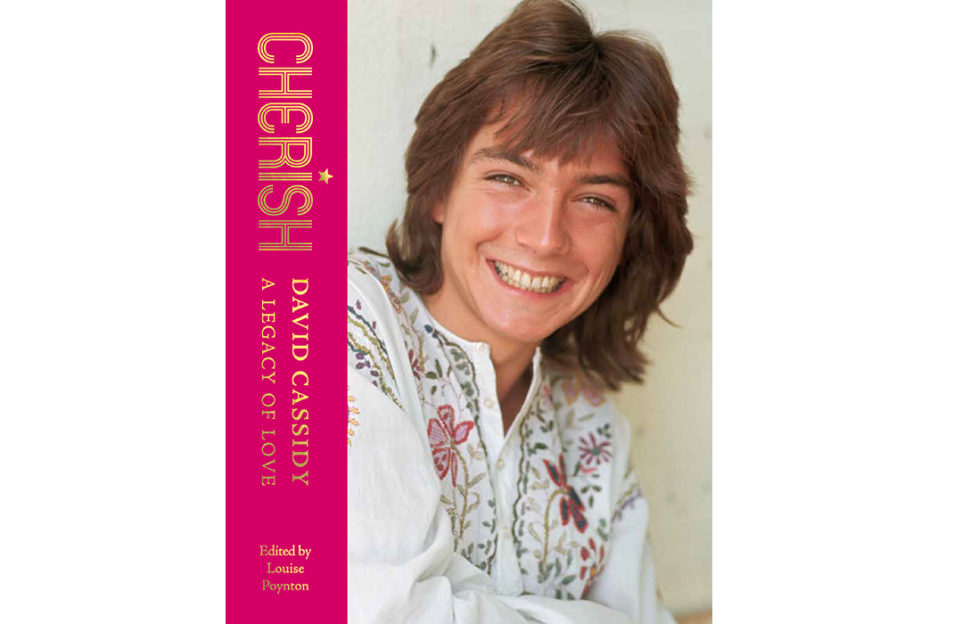 REVIEWED BY KAREN BYROM
Do you remember a piece in My Weekly magazine around two years ago asking you all for your memories of David Cassidy?
It was a project conceived by journalist and lifelong fan Louise Poynton. This has now come beautifully to fruition in a book that pays tribute not just to David, but to his fans around the world.
David Cassidy was a 1970s teen idol, catapulted to fame through his role as Keith in The Partridge Family. He was soon touring the world against the backdrop of screaming young girls – of whom I was one!
David never wanted to be a teen idol, however. He turned his back on overpowering fame… but never on his fans.
Enduring good looks and treacle-rich voice
He returned to the UK to tour through the early years of the 2000s, delighting us all. We may now have been grown-up, but we were still in thrall to his enduring good looks and treacle-rich voice.
Sadly, he died in 2017, and was mourned around the world. His loyal fans will never forget him or his music.
This beautiful hardcover book is a testimony to that, with more than 250 full-colour pages of photographs, drawings, anecdotes, poems, tributes and more.
It's a wonderful celebration of the life of a man who is loved, mourned and missed by family, friends, colleagues – and of course his fans.
Tales to tell and heartwarming memories
Their tributes make for fascinating reading. Meet Clea from the UK, who won a competition to meet David  back in 1975. Then there's Gloria from Canada who sports a tattoo of his face on her arm. Wendy treasures a tassel from his stage outfit.
Everyone has a tale to tell and a heart-warming memory to share.
I'm in there, too, recalling my meeting with him in 2002, thanks to My Weekly's then celebrity editor organising a backstage meet-and-greet for me at his Glasgow concert. What a night that was!
I have my treasured memories, but how nice it is to share everyone else's, too, and realise I'm not alone in cherishing the life and legacy of my teen idol, David Cassidy!
Take a look – maybe your memory is in there, too.
Cherish: David Cassidy – A Legacy of Love, edited by Louise Poynton, is published by Unicorn in hardback, RRP £30