Use Storecupboard Spices To Spice Up Your Meals!
---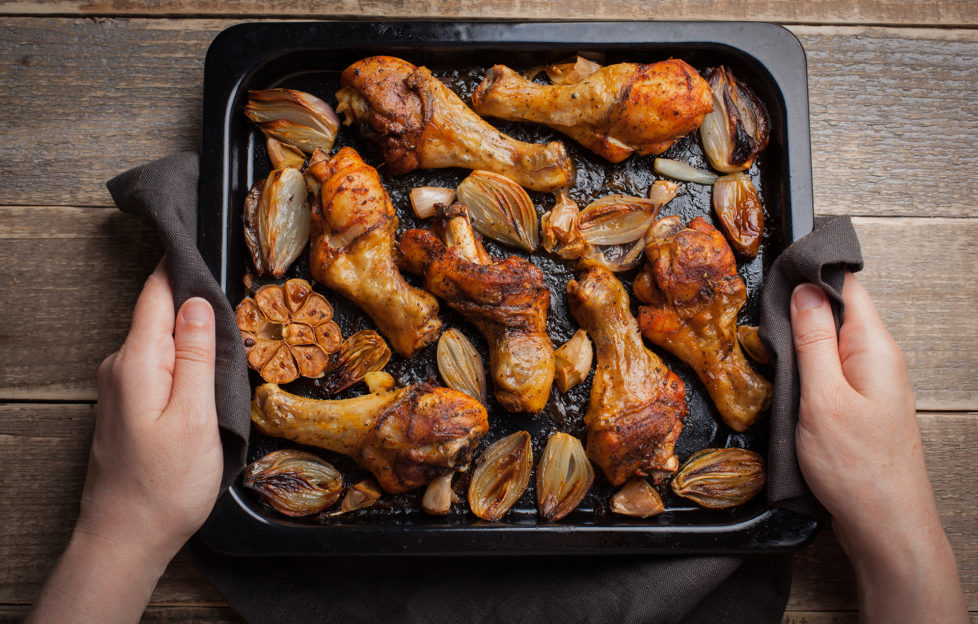 Pic: Shutterstock
Spice experts from Spicentice.com have revealed which herbs and spices should be used with nine meat, vegetarian and vegan options to complement their flavours and textures. It can be hard to figure out which spices go best in a particular dish or with a certain ingredient, as they each have unique qualities.
But in order to transform a potentially bland meal and things you may have found at the back of the freezer, amateur cooks should learn what goes well with different foods and dishes. Even meat alternatives Quorn and tofu work best with certain spices that are better suited to different flavours and textures.
A spokesperson from Spicentice.com said: "Most people will likely have used paprika or cayenne pepper in the kitchen – but are they using them properly and with the right ingredients? On the other hand, a lot of people will avoid spice altogether, thinking it will make their food too spicy or strong tasting.
"But even people with mild palettes will be able to incorporate spice into their meals, if it's done right. Experimenting with dishes can be daunting, so we've revealed nine spices that go well with a variety of meats, fish and meat alternatives, to remove any guesswork involved."
Here are Spicentice.com's best spices for meat and vegan/vegetarian alternatives:
1 Chicken
Chicken is one of the most popular meats in the UK. It can go into a lot of different meals and complement a lot of spices and dishes from different cultures. However, what is the perfect spice to use when you want to make a delicious piece of chicken that can complement a variety of side dishes? Paprika. In almost all homemade spice recipes for chicken, paprika is the one spice that always pairs well with the meat. The smoked flavour pairs with it perfectly, enhancing any chicken dish.
2 Pork
Pork is another popular meat that can be very versatile and used in a lot of different dishes. Italian spice blends that contain oregano and basil and Asian spices such as Chinese five-spice are two revered seasonings that are go-to for pork. Ground mustard is another perfect spice to complement the sweet pork flavour, with its warm taste and spicy tones. It can also be mixed with a hint of paprika and garlic to really add some depth.
3 Beef
Beef can be tricky to work with as most dishes are usually heavy and contain greasy flavours. There are a range of spices you can use with beef that complement a variety of dishes such as cumin, basil and chilli. However, the cult spice to have with beef is black pepper. When freshly ground, it can bring a crisp flavour that doesn't take away the flavour of the meat.
4 Fish
Depending on what fish you're using in your dish, they often have a delicate texture with a pungent smell. Therefore, when picking what spice to use, you must be careful not to overpower the fish. Lemon is a great way to add some flavour to the fish without it being too strong. However, to complement this, the best spice to use is cayenne pepper. Adding this to fish dishes will give it a hint of spice and paired with the lemon, it is the perfect combination.
5 Tofu
Tofu is the most popular meat alternative that can be used in just about any dish. It is highly adaptable and can be used in Italian, Chinese, Indian and British dishes as a substitute for vegans and vegetarians. The best spice to pair with tofu is five-spice. Using this will give the dish a strong flavour that takes away from the potentially bland taste. Primarily used in Chinese food, five-spice can also be used in salads, as well as grilled and scrambled dishes.
6 Lamb
Lamb is a meat you eat occasionally and isn't typically something you have lying around in your fridge or freezer. This means that when you do cook with lamb, it's hard to recognise what flavours go well with it. Typically, rosemary is a herb that is mostly used as it pairs well with the strong flavours of the lamb. Lamb is also used in a lot of Greek and Indian dishes which means that it is a meat which is accustomed to spices. One spice that pairs nicely with lamb is cumin. The bitterness of cumin compliments the succulent flavours of lamb, which work well together.
7 Tempeh
Like tofu, tempeh is a meat alternative but it's not as well known. Cooking with tempeh is a great way to mix things up in the kitchen and it will allow you to learn some new recipes too. Surprisingly, a great spice to use with tempeh is cinnamon. The sweet yet spicy flavour brings out a whole new side to tempeh for both sweet and savoury dishes.
8 Turkey
Turkey is a healthy yet dry and fairly flavourless meat that is most often eaten at Christmas time. However, with a few extra herbs and spices, it can really transform the way the turkey tastes. In terms of the best spices to use, paprika goes best. Turkey is a very dry meat and paprika can help bring out the smokiness and make it flavourful.
9 Quorn
Like tofu, Quorn is a popular vegetarian and vegan alternative that can be incorporated into a variety of dishes. However, with all the ready meals and freezer options available in their range, it can be hard to know exactly what spice can be used to add extra flavour without going over the top. Turmeric is good for adding some colour to the dish and bringing out an authentic flavour – plus, turmeric has lots of health benefits.