Chocolate & Raisin Tiffin From The National Trust
---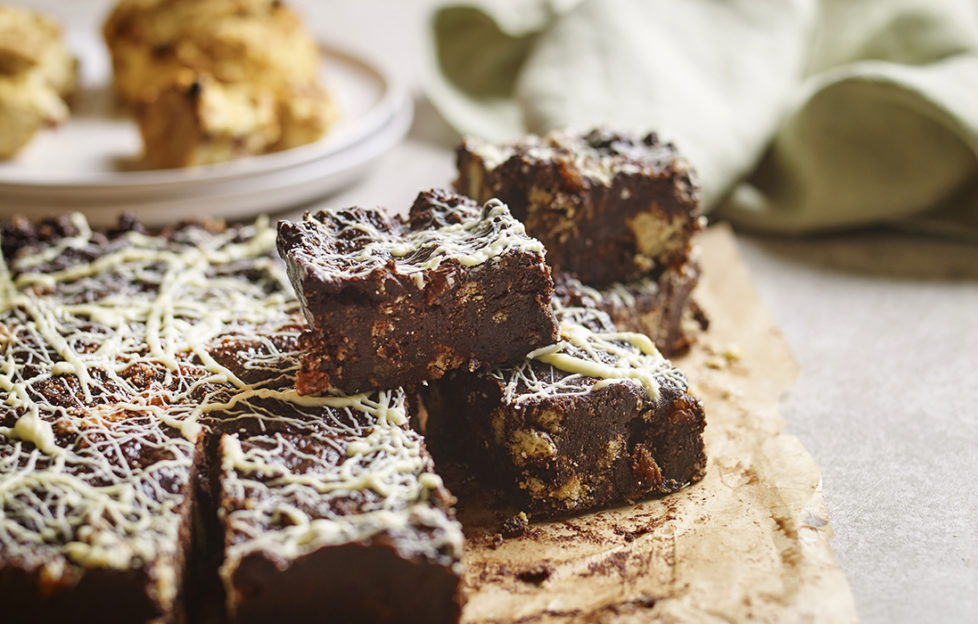 This no-bake chocolate treat is perfect for using up any remaining chocolate eggs. Add dried fruit and other ingredients into the mix if you wish, to create a chocolatey treat to accompany your afternoon brew.
Matt Drew, Head of Food & Beverage at the National Trust said, "At the National Trust we believe that food cooked from scratch is not only tastier but also better for the environment by reducing our food waste."
Top tip – don't crumble the scones too finely so the tiffin has a nice amount of texture.
Preparation Time: 20min
Chilling Time: 30-40min
Serves: 16
Melt the butter, syrup and sugar in a pan.
Once melted, stir in the cocoa powder.
Crumble the scones, ensuring you leave some bite-sized pieces, and stir into the melted mix.
Pour the mixture into a lined tray, press out to the edges and flatten the top.
Melt the white chocolate and drizzle over the top of the tiffin. Place in the fridge to set before cutting.