Raspberry & White Chocolate Cookies
---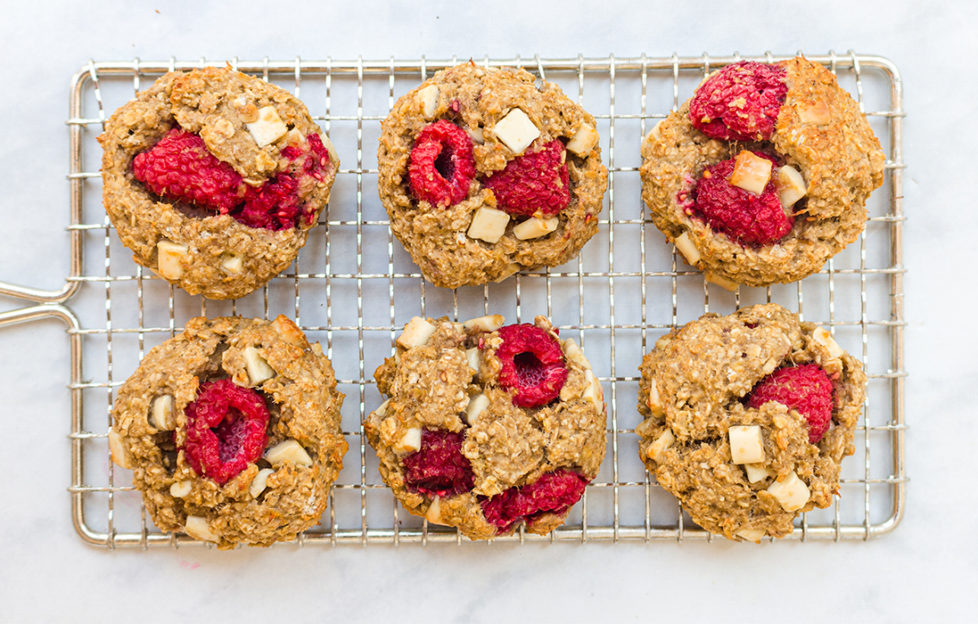 While we're all trying to stay positive at home, new research suggests getting your 5-a-day can benefit our mental health – including reducing levels of depressive symptoms.
Dr Emma Derbyshire, public health nutritionist, commented, "We know that berries are great for cardiovascular wellbeing, cognition and bone health, and this adds to the evidence even further. A small daily handful of blueberries, raspberries, strawberries or blackberries are naturally sweet, tasty – and now may help to give mental wellbeing a boost too!"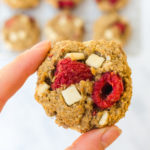 Enjoy your raspberries in these gorgeous bakes from Love Fresh Berries – they're as healthy as cookies can get!
Preparation Time: 10min
Cooking Time: 12-14min
Makes: 10
Preheat the oven to 180ºC/160ºC Fan and line a baking tray with parchment paper.
Mash the bananas in a large bowl and stir in the almond butter. Stir in the oats, oat flour and bicarbonate of soda. Fold in the chocolate chips and raspberries carefully.
Use a large tablespoon, scoop to divide the dough into 10 cookies. Roll into balls with your hands (they'll be sticky!). Place them onto the baking tray and press down slightly.
Bake for 12-14min or until golden, enjoy warm or allow to cool.