SPAM® Frittata For VE Day
---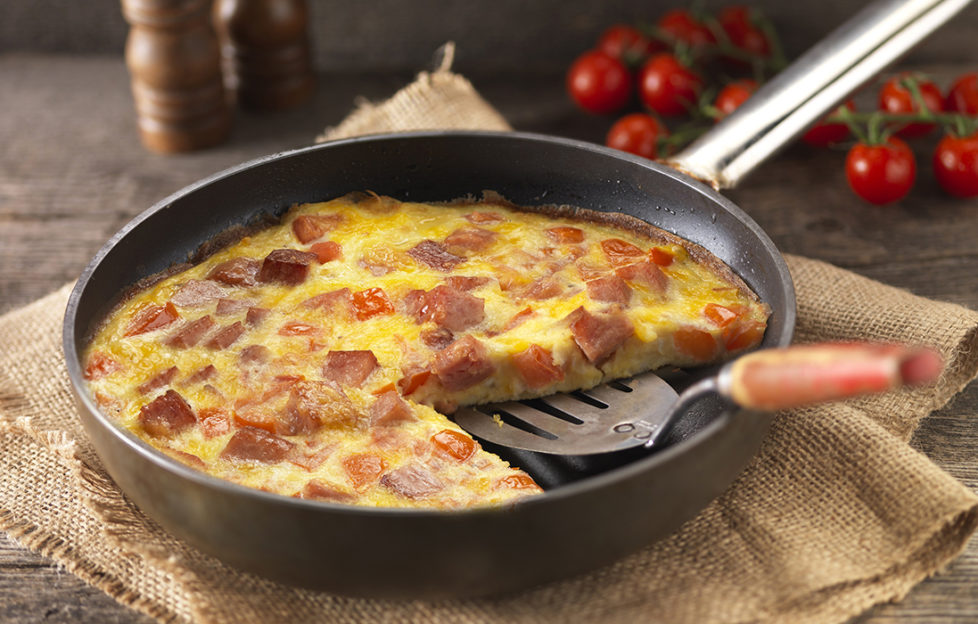 The handy canned meat that helped feed the nation during WWII is still going strong today! What better way to celebrate VE Day than with tasty Spam in a cheesy, golden frittata?
Preparation Time: 10min
Cooking Time: 20min
Serves 4
Place the eggs into a mixing bowl, add the milk and the salt and pepper and combine well with a fork.
Place the cubes of SPAM® Chopped Pork and Ham into a hot, dry frying pan (size approx  23cm) and fry until golden and lightly browned.
Add the butter or oil, if using, into the hot frying pan and pour in the egg mixture.
Keep bringing the cooked egg and SPAM® Chopped Pork and Ham mixture into the centre of the pan and swirling the mixture around until the egg has formed a "pancake" but is still soft on the top, and the SPAM® Chopped Pork and Ham is evenly distributed.
Scatter on the chopped, deseeded tomatoes and finally the grated cheese.
Place under a hot grill until the cheese is golden and bubbling and the egg is cooked through.
Cut into slices and serve hot straight from the pan.