Stylist's Secrets To Wear More And Spend Less
---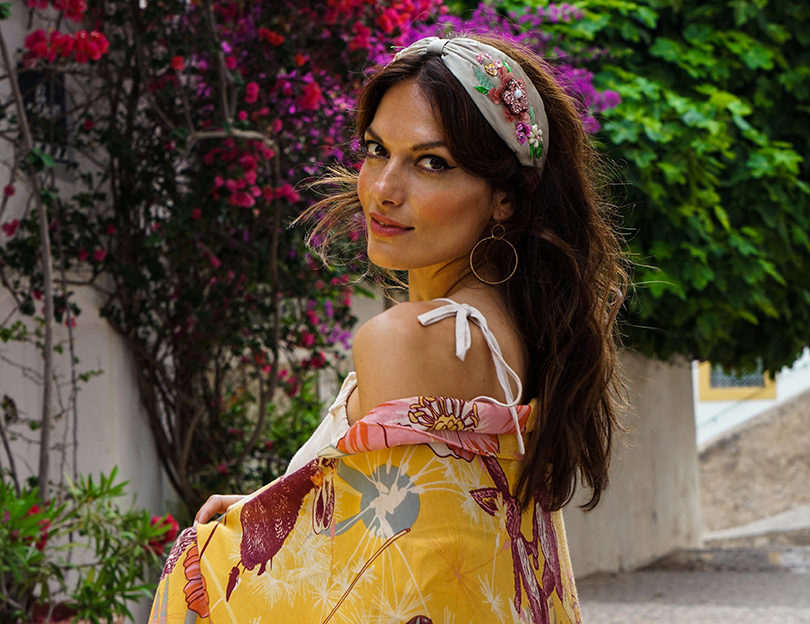 Scarf £25, Daisy Park
With retail shops being closed and everyone having those extra hours at home, there is no better time to sift through the clothes that have either been forgotten about or perhaps just become a little boring. 
Abbey Booth, Personal Stylist for stylist service Stories With Clothes, shares her tips for getting creative with your wardrobe so you can have fun with your clothes and have more clothing options while helping reduce pollution – it's all about sustainability.
The Biker
Wear a biker jacket instead of a cardigan over summer dresses and skirts – creates a great silhouette for most body shapes as it gives you definition around the waist and adds a more rock-chic edge.
Customise
Try customising pieces, adding new buttons to a shirt, shortening trousers or adding interesting cuffs or collars to a simple top etc.
Handy Tees
Use t-shirts over and under strappy summer dresses to get more use out of them. Useful on cooler days!
Elegant Layering
Try wearing shirt dresses undone as a layer over a jeans/t-shirt. It creates a really elegant shape and movement and gets more use out of your dresses.
Get Knotted
Tie shirts at the waist for a different look with a wide-leg trouser – borrow hubby's or your partners if you don't have one!
Brighten Up
Experiment with colour – as it can really help with our well-being, especially at the moment. Try just adding a scarf or earrings to a simple outfit and see how it makes you feel.
Dressy Looks
Think of dresses as a skirt by wearing knitwear over the top, you can always belt it to create a more streamlined shape if needed.
Try Dye
Try dyeing worn out pieces either a completely new colour or simply to refresh items, it can make a huge difference and help with adding colour to your wardrobe!