10 Tips to Reinvent Your Career in the Time of Coronavirus
---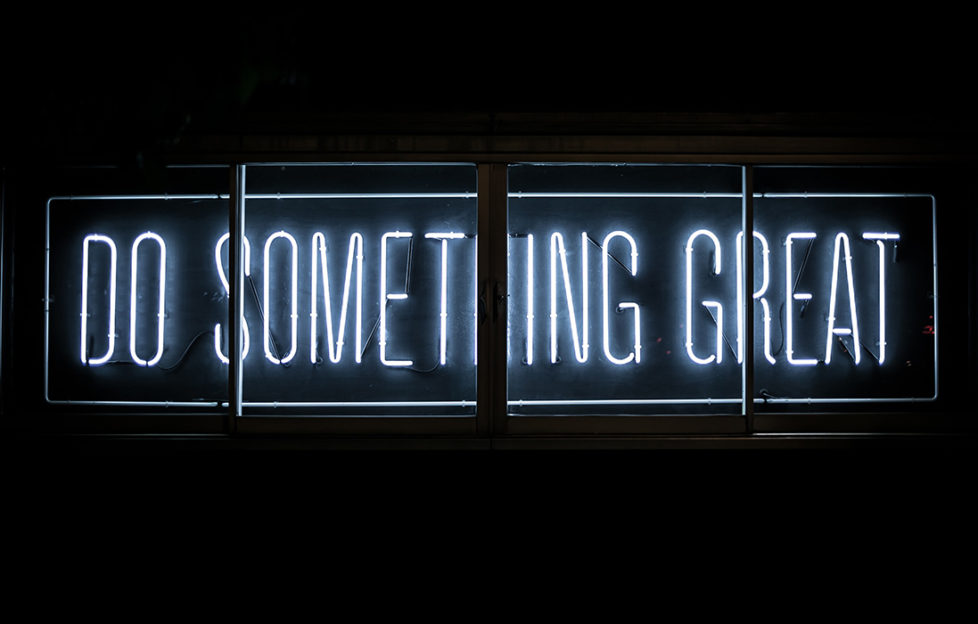 Pic: Clark Tibbs, Unsplash
Unexpected events force us to question ourselves. They can push us out of our comfort zones, and cause our priorities to shift.
So it shouldn't be a surprise that the current crisis is causing some of us to rethink our careers.
Maybe you're on furlough with more time on your hands. Maybe your job doesn't seem very important any more. What you do know, however, is that you want to make a change. 
Reinventing your career in a time of job uncertainty, when the advice is to act conservatively and not take risks, can be very difficult.
Because of this, and as part of their Key Worker Nation Report, the team over at money.co.uk have put together 10 Tips to Reinvent Your Career in the Time of Coronavirus. 
Embrace the Downtime
Downtime is crucial for not only replenishing the brain's stores of motivation and attention, it allows us to sustain and boost all of our cognitive processes.
This transitional period is an emotional stage where you're forced to deal with a past that's gone, and a future that's uncertain.
This understandably causes many people to panic from stress and anxiety.
Don't be one of those people. Embrace the uncertainty, and allow yourself a bit of downtime. Have a break, don't beat yourself up for it, and you'll come out stronger for the next stage. 
Start on New Projects
Reinvention is often about allowing yourself to be open, about setting yourself up to tackle every possible opportunity. This often means doing something on the side – this could be cultivating new knowledge, developing a new skill, finding useful resources or speaking to the right people.
Many people look to night school, do advisory work, or get involved in start-up ideas. The idea is basically to throw a bit of everything against the wall and see what sticks!
During the current pandemic, it's a lot harder to do all of this – but harder doesn't mean impossible.
It can be hard to get involved in start-up ideas for example when projects are drying up. So take advantage of what is available to you – online resources, and time. 
Career: Flexibility is Key
It can be easy to get set in your ways. Maybe you think, I don't know how to do that or I'm not skilled enough to do that – it's very easy to doubt yourself when you've been in one career for a long time.
It isn't time for this kind of thinking. Every single option is a possibility to you.
Embrace the change, embrace your fluctuation. Think of the future as an open canvas to paint on. Potential, not panic! 
Build a Diverse Portfolio

It can be tempting during reinvention to focus on one dream path. But this can be limiting, and in the current crisis, it makes far more sense to try and build a diverse portfolio.
Change is never linear, and reinvention should be a little messy as you experiment and puzzle out what kind of role you want, and what kind of person you want to be.
Think about your future in the plural. Imagine many possible versions of yourself. Try and lay at least some of the groundwork for each of these possible futures. And don't get hung up on following one set road. 
Find the Gaps

Once you've got some ideas about what you'd like to do, you'll need to do a personal inventory to work out what you need to do to get there.
Again, don't let this overwhelm you. Be pragmatic and practical. Find the gaps in your knowledge.

A good way to do this is to pretend to interview yourself.
What questions would you hate to be asked?

Why would you hate to be asked them?
Probably, because they highlight areas you lack the confidence or skills to tackle. Start with those. 
Small Practical Steps
If you're finding things a bit overwhelming, then break everything down into smaller chunks. Pick one small task a day and focus on it.
Your chosen task might be making a list of
online courses in your chosen field

recruiters you think could help you

companies you can picture yourself working at.
Maybe you can just brainstorm what it is you enjoy – and don't enjoy – about your current job? Make small steps; they all add up in the end. 
Reconnect with Dormant Ties

You might think the networking – which so often involves face-to-face communication- is impossible in lockdown. How can you build relationships when you can't attend conferences or events, when you can't meet up for a coffee?
The answer is to do it online. Make use of your "dormant ties" – these are contacts you used to be close to, but haven't spoken to in a few years.
These people are more likely to offer constructive help than your strong ties – who are too close to you – and more likely to help at all than your weak ties, who don't know you very well.
Drop former colleagues a message and get the conversation going again.
Get More Social
Once you've spoken to your dormant ties, get yourself on social media and start building some new relationships. Get on Twitter and find industry-specific lists of people you need to follow.
Find the companies you'd like to work at, and add their managers on LinkedIN. 
Send messages introducing yourself, and put yourself on the right radars. Make them remember you for when lockdown eases.
You've got two benefits right now to take advantage of – many people have more free time to chat, and many people are only talking to those in their households. They'd welcome someone new to talk to! 
Help Others
If you're getting bogged down in your own situation, get some perspective – find ways to help. Getting out of your own head is paradoxically, a great way to reinvigorate yourself, while also doing some good for those around you.
Ok, so you can't volunteer in person – but maybe you can find ways to help local communities online. Can you set up a donation service for medical supplies in your building resident's group, for example?
Talk It Out
You're going through some major personal changes, and one of the best ways to help yourself process what you're going through is simple – talk it out!
OK, that might be easier said than done. Maybe you live alone, and your dog isn't going to be a great sounding board for career advice.
So get creative. Have a socially distanced walk-and-talk with a friend you respect. Find a career coach online, or craft a Zoom call with key friends from the industry. Don't go through this alone.

Find more clear, friendly, up-to-date guides to managing your money and life at money.co.uk