Blackberry Crumble Traybake
---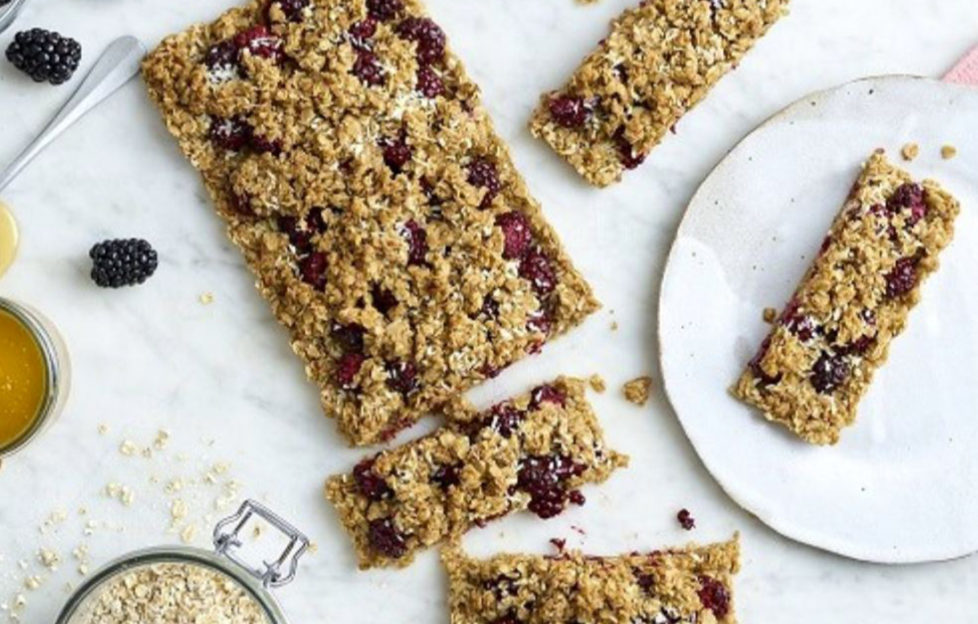 This works equally well with raspberries, and makes a fabulous snack or pudding! Make it vegan with golden syrup instead of honey.
Preparation time: 15min
Cooking time: 20-25min
Serves: 8 
Preheat the oven to 180ºC/fan 160ºC/gas mark 4.  Line a 34cm x 11cm or 20cm x 20cm baking tin with parchment.  If you have a loose-based tin, that is helpful.
In a pan, melt together the coconut oil, margarine, honey and sugar. Stir in the oats and flour. Press around two-thirds of the mixture into the tin, firming it down and smoothing the top.
Scatter over the blackberries then spoon the remaining oat mixture over the top leaving it loose and rough – it doesn't matter if you can still see the blackberries.  Sprinkle with the coconut if using.
Bake for 20-25min until golden and the blackberries are oozing.  Leave the traybake in the tin to cool slightly before serving warm in slices.
Tips: If you prefer, use all coconut oil or all margarine. You can also just use oats if you don't have flour, though the mixture may be more crumbly.