Q&A With Author Helly Acton
---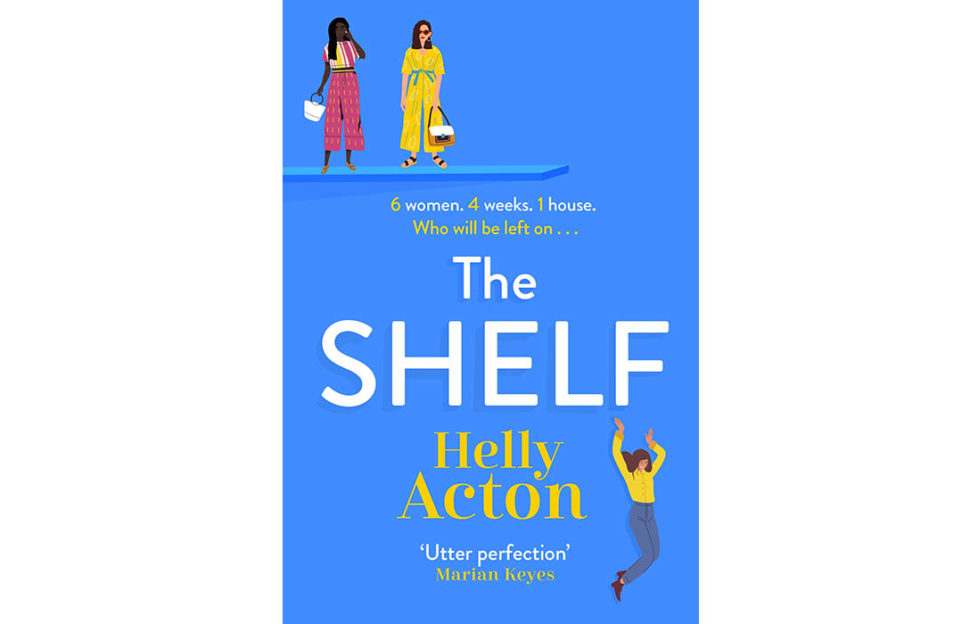 In our next issue of My Weekly (on sale June 23-29, 2020) all our fiction stories are written by some of this year's best and most inspiring debut authors. Here, author Helly Acton, talks to us about her writing inspiration, the power of female friendship and penning a killer debut on the morning commute…
Don't miss Helly's fabulous tale of friendship and food, The Supper Club, in My Weekly (June 23-29).
---
When did you first start writing fiction?
The Shelf is my first work of fiction. I started putting pen to paper in July 2017 and completed the manuscript, ready for submission, in January 2019.
Tell me a bit about your journey to getting your first novel published?
I wrote my first draft on my morning train commute for about twelve months and wasn't making enough progress as I wanted. A week before I turned 35, I decided it was now or never. I took the week off work and got the first three chapters to a place where I could confidently send them to agents, who specialised in my genre.
I had three requests and three rejections. My amazing agent Hayley at Madeleine Milburn was the first to respond, 15 minutes later. Hayley helped me refine the story over the next six months, getting it into a solid place for submission to publishers. I couldn't have done it without her.
What inspired the idea for your first novel? Tell me a bit about what you hope readers will love about it…
The idea for The Shelf came out of a conversation about Naked Attraction. This led to a question – what's the most embarrassing thing that could happen to you on TV? At the time, my answer was getting dumped. Having written the book, that wouldn't be my answer any more!
I hope readers will love that The Shelf is a fun read with a meaningful feminist message about the importance of finding self-love in a world where women feel pressured to be in a relationship, and the sanctity of female friendships in a world where women are often pitted against each other.
Tell me about authors who inspire you and books which have made a particular impression on you…
I love strong characters, powerful dialogue and unique stories – underpinned with a powerful message. There are too many adult literary inspirations to list, but Margaret Atwood and Marianne Keyes are two heroes who are up there. When I saw Marianne Keyes describe The Shelf as 'utter perfection', I screamed across the office floor.
How did you feel when you heard the news that your first novel had been accepted for publication?
I was so stunned that I had to have a glass of champagne immediately, before I could utter a word. It also took several weeks to sink in. Even then, I kept on telling myself that I'd only believe it when I had the book in my hands. It will always be one of the most memorable, pivotal moments of my life.
What tips would you give to aspiring novelists?
Stop putting pressure on yourself to create the perfect manuscript. It doesn't exist! You'll just waste precious time that could be well spent putting it out there for feedback. Spend time on your cover letter. Write some killer lines that will grab attention, and make sure it includes why you wrote the novel and what you want readers to take out of it.
Where do you find your writing inspiration?
Half of the time, I don't remember! It might be a line I've read in an article; it could be someone I saw on a bus who looked like they had a story to tell. It's often based on my personal experiences, and the people in my past. Frustratingly, some of my strongest ideas come just before I fall asleep, which means I have to switch the light on and jot them down in my phone in case I forget. My husband loves it when I do that…
What's next? Are you working on another book?
Yes! I've just submitted the first draft of my second novel to my editor and am waiting with bated breath for the feedback.
The Shelf by Helly Acton, published by Zaffre Books, July 9 2020 Hardback, audio and eBook £12.99. In extra exciting news, the audiobook has been narrated by none other than Normal People star Daisy Edgar-Jones!