Festival Fashion At Home
---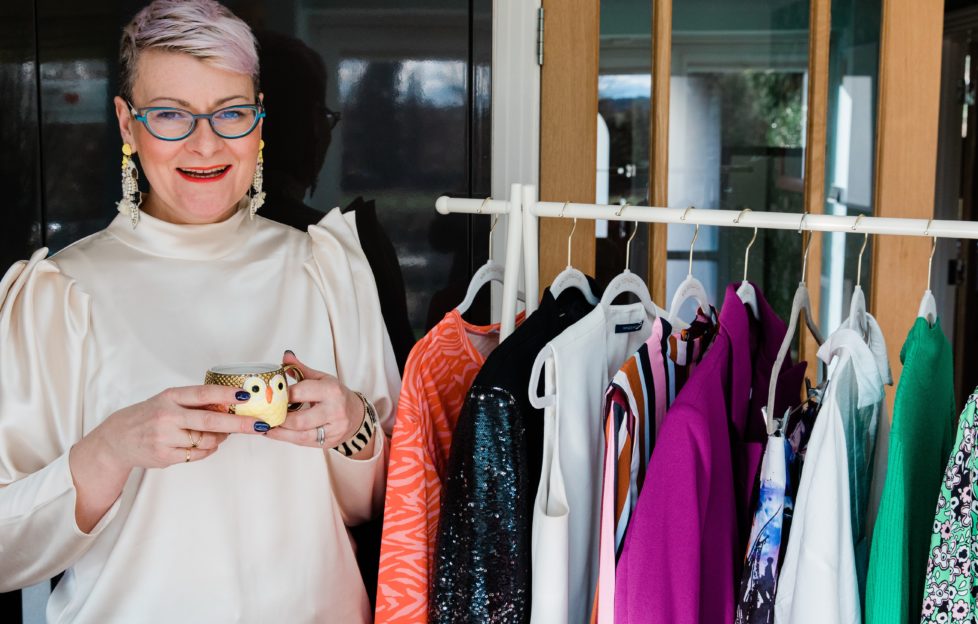 Abbey Booth, Founder of Stories With Clothes
With what would be festival season approaching, Abbey Booth, personal stylist and owner of Stories With Clothes is promoting 'Glasthomebury', and is helping her clients make the most of their festival wardrobe at home! 
"We all need a little fun right now, and there are lots of ways to bring the festival to you, from virtual parties, garden drinks and social distancing discos. It gives us the perfect excuse to dust off our festival outfits and add some sparkle to the coming weekends."
Abbey focuses on helping women find their confidence, shape and personality through clothes, and she believes that festival fashion provides us with a costume to help express ourselves. 
"Many people look forward to the fashion aspect of festivals and may be feeling a little drab this year due to lockdown. Providing ourselves with opportunities to have fun with fashion is vital, and festival season is a great time to do this."
Summer Holiday Style
Go through all your seasonal and summer pieces, if you were heading to Ibiza this year and your plans have been delayed or thwarted due to lockdown now is the time to get your summer holiday clothes out and live your Ibiza/Festival dreams to the full. Think layered boho dresses, stacking bracelets and layered necklaces necklaces with biker boots or trainers for maximum dancing comfort. Practical yet still oozing Ibiza charm.
Raid the Dressing Up Box
If like me you or your kids have a dressing up box, raid it for that feather headdress which will max out your festival look. Maybe you have a masque from holiday travels or a hat from a fancy dress party you went to or a brightly coloured wig you used for a hen-night you could use to up your festival-look. Be as bold as you like!
Layer Up Boho Style
Use maxi dresses and beach cover-ups as layers over simple shorts and t-shirt combinations to get added swirl and drama to your dance moves!
Weather
Wear your wellies if you want a classic Kate Moss festival moment – you could even stand in the paddling pool or add your own water to feel that authentic muddy festival-vibe!! This year there's no fear of being caught out as we can hop indoors or back home if it does change so you can be bolder with your outfit choices.
Experiment
Dye your hair pink or blue, go crazy with accessories wearing necklaces as headbands, bracelets as anklets and get your glitter on with your make-up! Face-art is big news at many festivals so get your kids or friends involved and paint butterflies, flowers, animals, crowns, whatever takes your fancy and get inspired from make-up artists on YouTube or other social media channels. There are so many free workshops, tutorials and learn how-to's out there now so you can really experiment and make it part of your special day/weekend.
Get Inspired
Who is your style icon and can you translate that to your festival attire? Think of what their signature style is and then adapt that to compliment your look. Pinterest is a great place to start for style inspiration and you can create mood boards to suit your different taste in music or the time of day especially if you're at home. You can live out your holiday dreams and change your look every few hours if you want to!
Time Travel
Think about different era's of festival dressing and get motivated to experiment and explore and see what you can find at home to use as props, accessories and outfits. Think of your favourite decade of festival fashion and adapt it to suit your style.
We always have more clothes than we think stashed away at the back of our wardrobes and with some inspiration and maybe some customisation you can create so many different looks and experiment with outfits that push you out of your comfort zone. The rules are there no rules so go as crazy as you'd like to and dance as if no one is watching!!