New BBC Series The Kemps: All True Is TV Gold!
---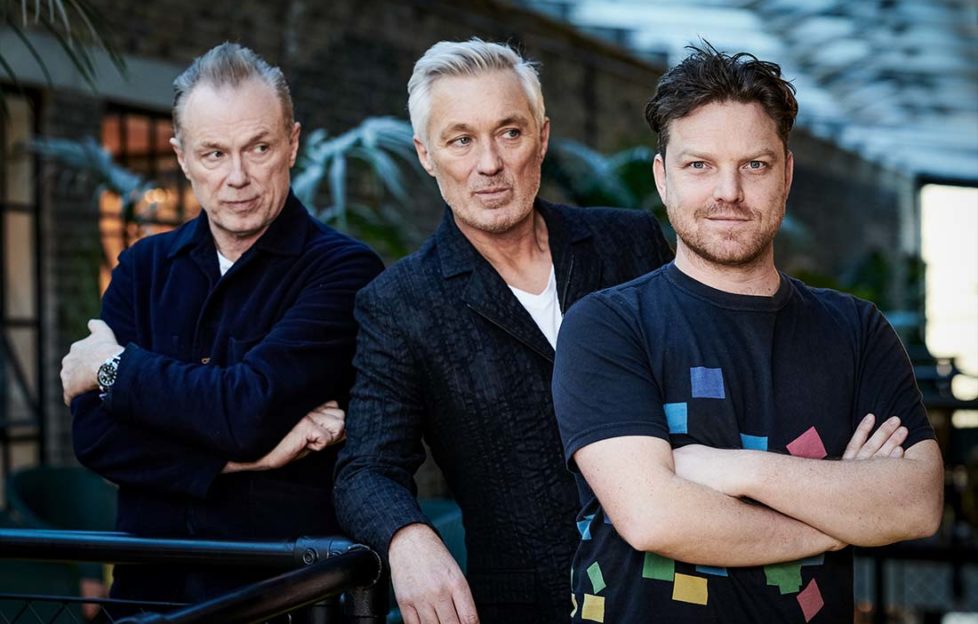 Pic: Gary and Martin Kemp with Rhys Thomas in The Kemps: All True on BBC Two
The Kemp brothers are back on our TV screens with their brand new show The Kemps: All True.
The series sees Rhys Thomas OBE (The Fast Show) interview Gary and Martin Kemp about their lives and careers, while celebrating 40 years of Spandau Ballet.
But don't take this programme too seriously, it's more of a mockumentary. The show focuses on Martin trying to launch a film franchise and Gary creating a vegan meat substitute called Wonge!
Actor Perry Benson features as their brother Ross Kemp, with Anna Maxwell Martin and Daniel Mays also making appearances.
Here, Martin Kemp talks to the BBC about the series and what it was like working with his brother Gary.
This project feels very different for you guys, how did it come about?
It was one of those projects that came to me and Gary as a draft script from the BBC. I had worked with Rhys Thomas a few years back, so knew how great his work is and his style of comedy, and he opened the script up to me and Gary and said let's make this something special. Gary and I and Rhys all threw ideas at each other for about nine months before we had a draft we were happy with!
What can you tell us to expect from the show?
The show is made to make you belly laugh, not a sly grin or a puff of the cheeks but proper laughter which is perfect at the moment!
How much was scripted and how much went off-piste?
A bit of both. In each scene we would improvise the beginning and end to see if we could find a comedy moment, but always nail what was on the page.
How's it working with Gary again?
Brilliant and this was so nice! Watching G take the mickey out of himself was so nice, he made me laugh so much!
Which of you is more like the version of yourself we'll see in the show?
I think what you see on screen are heightened versions of both of us… or at least I hope so!!!
The Kemps: All True starts on Sunday July 5 at 10pm on BBC Two.