Top Tips For Beating Summer Allergies
---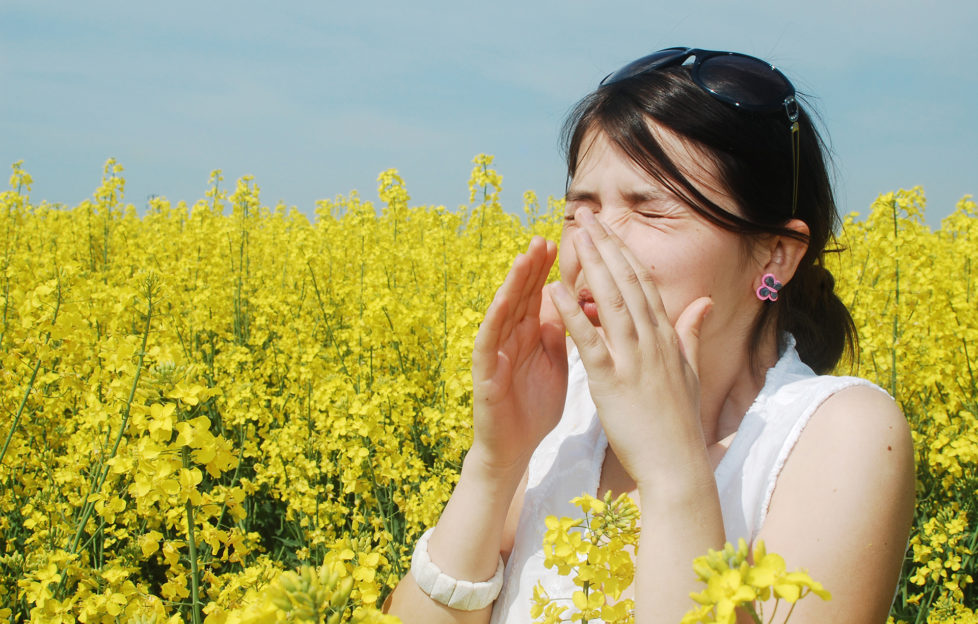 Pic: Shutterstock
Now that summer is here, most of the UK population will find themselves with itchy, watery eyes, stuffy noses and even aggravated eczema. We spoke with LloydsPharmacy pharmacist Pareena Patel on helpful ways to beat allergies.
UNDERSTANDING ALLERGIES
What is an allergy?
Allergies are a reaction the body has to a food or substance when the immune system overreacts and perceives it as a threat. They are very common, with 1 in 4 people in the UK thought to have allergies at some point in their lives.
What are the symptoms?
Allergies can cause sneezing, a runny or blocked nose, red, itchy eyes, coughing, the appearance of rashes and worsening of eczema and asthma symptoms.
What is the most common allergy?
The most common allergy around this time is hayfever as Pareena Patel explains, "Hayfever is a form of allergic rhinitis, which is characterised by an autoimmune response to an allergen it perceives as harmful, resulting in symptoms we typically associate with hayfever. However, hayfever is not the only form of allergic rhinitis. Other causes include dust mites, pet hair, skin and mould spores."
Who is more prone to allergies?
For those that suffer with dry conditions like eczema and psoriasis, a change in season can be a difficult time. Your body's immune system can feel attacked when struggling with the sniffles, and is likely to cause flare-ups for those who struggle with problematic skin.
MANAGING ALLERGIES
Antihistamines
Though seasonal allergies cause frustration, there are many ways to manage them at home. Antihistamines are a popular remedy, taken before a person is exposed to the allergen or when the symptoms are being noticed for the first time:
Pareena continues: "Many eye drops contain antihistamine, which can help to reduce any inflammation in the eye area and reduce the itching sensation. The key ingredient to look out for is sodium cromoglicate. If you experience a number of symptoms, an antihistamine tablet, taken orally, may be the best course of action. These will help to stop histamine causing inflammation affecting the body and help alleviate your symptoms."
Decongestants
Other ways to manage symptoms include decongestants. Pareena says, "Most decongestants are anti-inflammatory, therefore they help to reduce blood vessel swelling the nasal passage and clear the airways. However, not all decongestants are recommended for prolonged use, please speak to your pharmacist for advice."  Decongestants help to reduce redness and swelling in the eyes. For reactions in the skin, lotions and creams can be used to reduce itchiness and skin redness.
Vitamins
There are a number of vitamins and minerals in foods that can help to manage allergy symptoms for sufferers. Quercetin is a powerful anti-histamine that inhibits release of histamine, and can be found in onions, peppers, cauliflower and berries. Another vitamin that is great for managing symptoms is Biotin. Found in green leafy vegetables and eggs, this B vitamin helps to maintain the healthy mucous membranes which are found in the nose, sinus and throat.
Anti-Oxidants
For those with skin conditions, oats may help to reduce itching by helping the skin to retain moisture. Known for their anti-oxidant and anti-irritant properties, oats soothe and protect the skin's surface while helping to regulate the skin's natural pH level too.
Dermatologist Dr Mary Somerlad on behalf of Cetraben explains: "Applying oats to the skin can be an effective way of reducing itching, especially if associated with an underlying skin condition. Oats are high in antioxidant and anti-inflammatory properties so can help to soothe irritated skin."
TRY THESE TOP 3 REMEDIES
ANTI-HISTAMINE REMEDY
TRY: LloydsPharmacy Hayfever and Allergy Relief, 10mg Tablets, (£4.29, LloydsPharmacy) are low cost, effective relief from a wide range of allergies such as hayfever, prickly heat and dust allergies. Costing only 30p per tablet, they are a hayfever season essential if you regularly suffer from hayfever. Try to start taking antihistamines up to four weeks before your hay fever usually starts – changing weather means that it's hard to predict exactly when pollen will be released.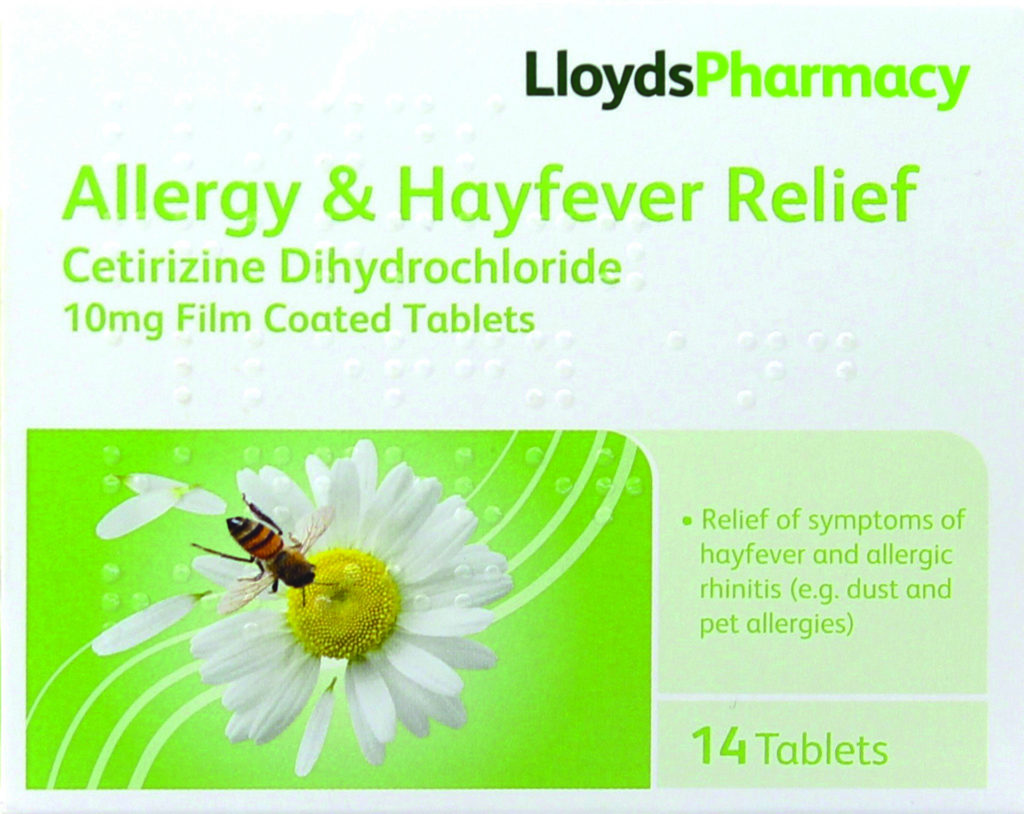 FOR SKIN REACTIONS 
 TRY: Cetraben Natural Oatmeal Cream (£8.99, Boots) for a smoother, quicker way to soothe the skin. Cetraben Natural Oatmeal Cream promises 24 hour hydration and protection. The formulation contains naturally active Colloidal Oatmeal which is clinically proven to improve skin dryness and itch intensity, promising 24 hour moisturisation for dry, sensitive and eczema-prone skin.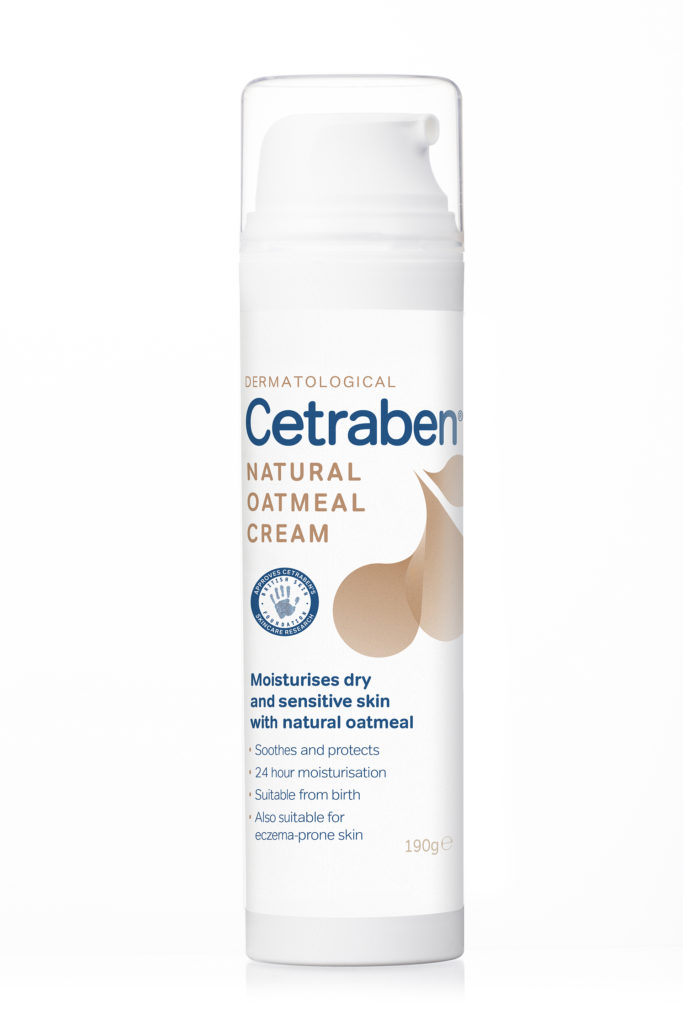 VITAL VITAMINS
TRY: Holland & Barrett Quercetin + C 50 Caplets (£13.49, Holland & Barrett) for a supplement that supports your immune system, and helps you to beat those symptoms. These tablets are blended with quercetin and vitamin C for the inhibition of histamine release and to reduce tiredness and fatigue caused by symptoms.