Milly Johnson Chats About Her New Novel, My One True North
---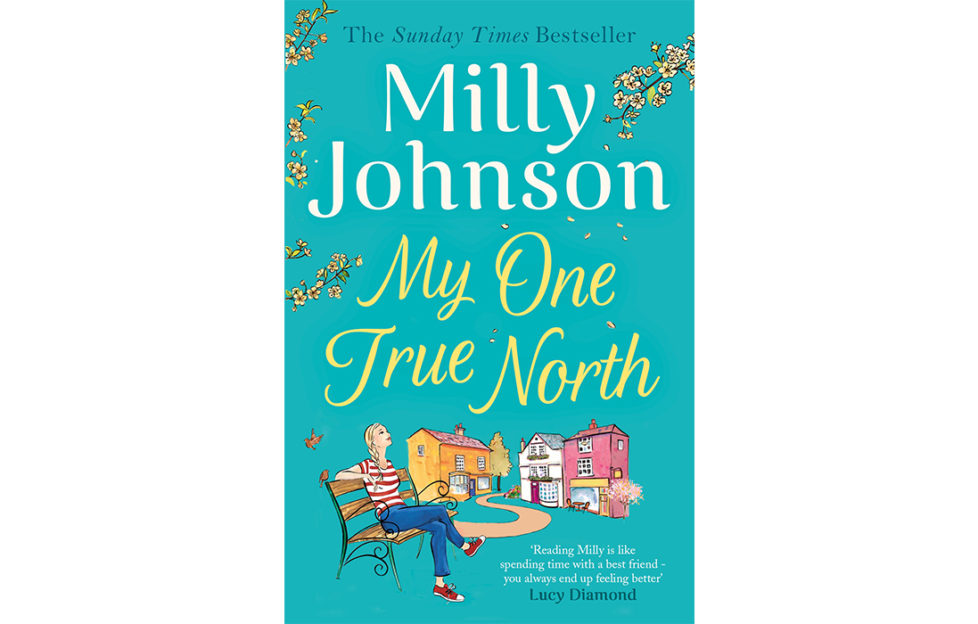 With her latest novel out in paperback today, My Weekly favourite author Milly takes the time to chat about the characters she is most fond of, tips for writers, and what she's planning next…
What do you hope readers will love about My One True North?
I hope that they'll take the central characters to their hearts and want to travel in their footsteps. I hope they'll find some respite from thinking about the state of the world. And I hope I'll be able to affect them emotionally with my words.
I hope they just enjoy the story and they'll be left with a hopeful heart that happy endings are possible in real life as well as fiction.
Where do you find your writing inspiration?
You can find it from anywhere – potential stories are all around us. Sometimes a whole book starts with one character and the plot weaves around them like candy floss around a stick.
Sometimes it's an article in a newspaper. Or sometimes I even watch a film and when it doesn't play out how I'd like, I rework the plot and make it my own.
From the books you've written, do you have favourite characters?
I most certainly do. One of my favourite heroes is Adam MacLean in Birds And The Bees – he's a dish. And I've always had fun with an old lady called Doreen from Here Come The Girls, who was only ever meant to be a small character but kept growing and turned up in more and more books.
I grew very fond of Laurie in My One True North. She's so gentle and yet spirited and I really did want her to find happiness.
Tell me about authors who inspire you and books which have made a particular impression on you…
Agatha Christie – for her fascinating plots. I read her books over and over again. Daphne du Maurier – especially Rebecca. The house, and a woman who never appears in the book, manage to take centre stage.
I've always loved Jane Eyre; the book has everything for me. Persuasion by Jane Austen is beyond romantic. Barry Hines, Stan Barstow and Catherine Cookson for their northern writing that I can relate to.
And, of course – Bridget Jones by Helen Fielding. She made me realise I wasn't alone with all my neuroses.
What tips would you give to aspiring novelists?
Always keep in the flow of your story – better to write little and often than a large chunk and then leave it for weeks.
Always have time for reading – you pick up so much style and vocabulary without even thinking about it.
Writing is hard work – the first few chapters of a novel are easy when it's all fresh, then it gets to be a grind. That's the spot where writers start to be made – because they buckle down and plough on to the end.
What's next? Are you working on another book?
I have just seen I Wish it Could be Christmas Every Day go off to be typeset, that's out in October. And I've just started on novel 19. There's really no rest for the wicked!
---
My One True North by Milly Johnson is out now in paperback, published by Simon & Schuster, £8.99.
Pick up this week's My Weekly for reviews of some other great summer releases  by fiction editor Claire Gill – and look out for a Milly exclusive in a forthcoming My Weekly Special!
Get a great discount on a subscription and never miss an issue.