Thinking About Switching To Contact Lenses? Here Are 4 Things To Consider
---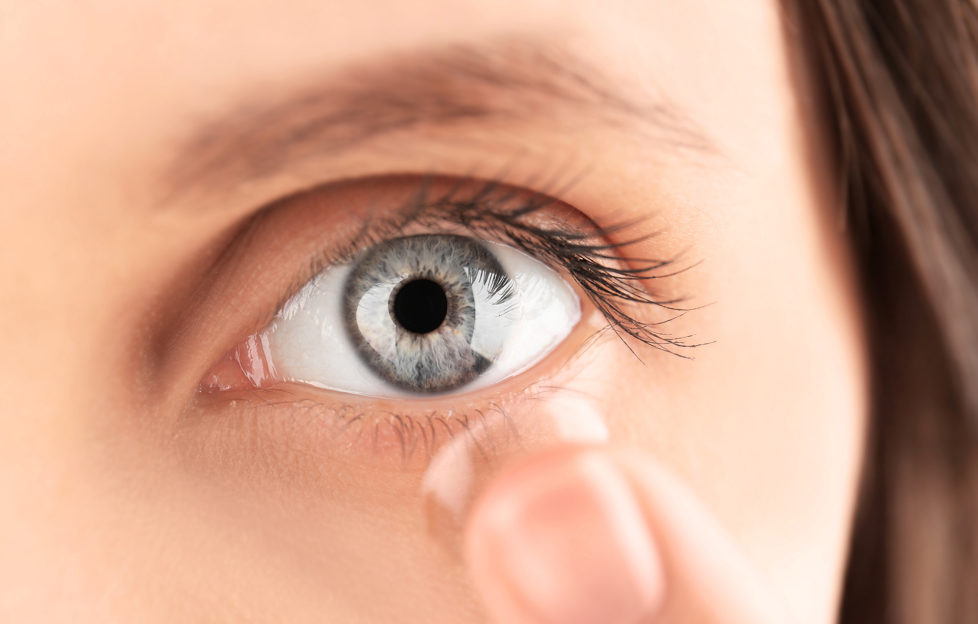 Pic: Shutterstock
Courtesy of lens.com
The COVID-19 pandemic has made it necessary for people to wear face masks when they're out in public. Scientific evidence shows that wearing a face mask helps protect you and the people around you from the virus.
However, if you wear eyeglasses, wearing a face mask steams up your lenses and leaves you unable to see. To solve the problem, you may have considered switching to contact lenses. Your eye doctor may have even suggested that you switch.
Wearing contact lenses offers many benefits. Contact lenses offer you a lot more freedom of movement because they are not bulky like eyeglasses. Compared to eyeglasses, contact lenses also provide you with more peripheral vision.
That being said, contact lenses are a huge departure from eyeglasses so you need to know what to expect as a first-time contact lens wearer.
Here are four things to consider if you're thinking about switching to contact lenses.
Your appointment with your eye doctor
You'll need to visit your eye doctor first before buying your contact lenses. Your eye doctor will perform an exam that is quite different from a standard regular eye exam. Your doctor will likely explain everything to you before you start, but here are some things you can expect.
Eye tests to determine your prescription

Eye health assessment

Questions about your lifestyle and the activities you engage in that help in determining which contact lenses are right for you

Contact lens fitting to determine the best contact lenses for you

Wearing of diagnostic lenses selected by your doctor so you can test them out and see how they feel.
Your eye doctor will also teach you how to put contact lenses in. Make sure you listen and follow your doctor's instructions. This helps you avoid issues once you put in the contacts yourself.
Being a first-time wearer, your eye doctor will likely prescribe you daily contact lenses. This is because daily contact lenses require little to no maintenance. You wear them throughout the day and you dispose of them at night before sleeping. Once you get used to wearing contacts, you can consult with your doctor about other options like bi-weekly or monthly contacts.
Your eyes are very sensitive parts of your body, and it will take a bit of time for them to be accustomed to the lenses. Give yourself one to two weeks to get used to wearing contact lenses. It's normal for all first-time contact lens wearers, so you don't need to worry.
Wearing contact lenses requires a little bit of discipline. Contact lenses are medical devices that are in direct contact with your eyes. As such, you need to practise strict contact lens care and safety. Doing so is the best way to avoid eye irritation, pain, and infections.
Here are some safety precautions you should keep in mind.
Always wash your hands before putting in or taking out your contact lenses.

If you are prescribed daily contact lenses, avoid sleeping in them. They are not approved for extended wear, so you need to throw them out at the end of each night.

Take your lenses out if you're in pain or you feel uncomfortable. This could mean that your lenses are inside out and you need to put them back in properly.

Keep your eyeglasses handy. You never know what can happen. One lens might fall out of your eye and leave you without vision on that eye.
Conclusion
There's no need to be nervous about switching to contact lenses. While they do take a bit of getting used to, they provide a host of benefits that eyeglasses don't. For one, contact lenses won't steam up if you're wearing a face mask.