Pro Artist's Top Skincare Tips
---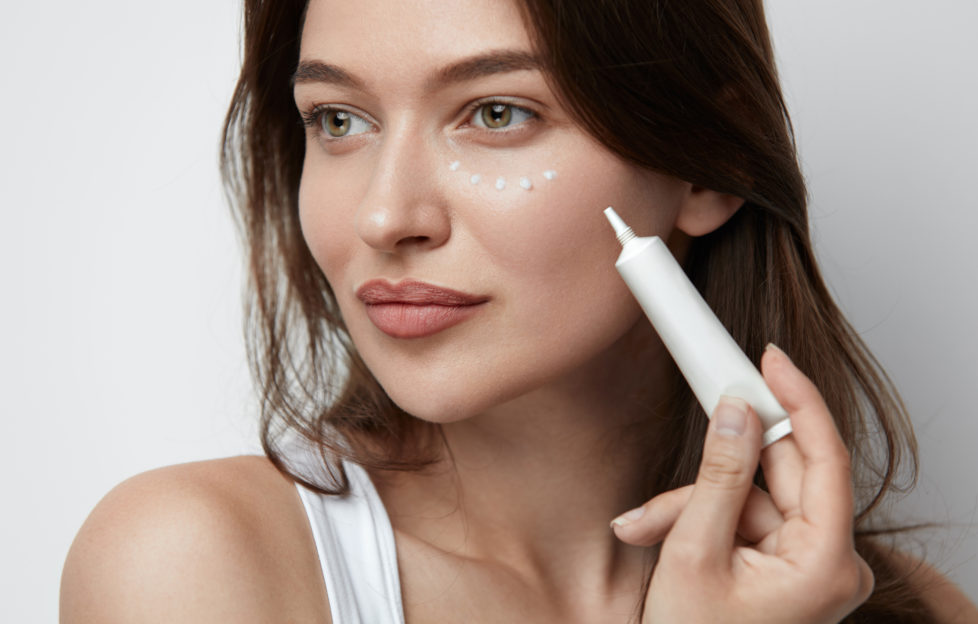 pic shutterstock
Warren Dowdall, Senior Pro Artist for Bobbi Brown, shares his top skincare tips.
Cleansing and Double Cleansing
Cleansing is probably the most important part of your skincare routine. Double cleansing is the key to maximising the benefits of the rest of your skin care products. If the skin isn't cleansed properly, it's much harder for any actives in our routines to get to where they need to go to deliver the results we want. A single cleanse is fine in the morning, but at night it's important to give the skin a thorough cleanse to remove makeup plus any dirt, debris and pollution that we've been exposed to throughout our day.
Soothing Cleansing Oil is a wonderful option as it will cleanse effectively while respecting the skin's moisture barrier and works for all skin types. The first cleanse to is to remove our makeup and surface impurities.
Apply directly over makeup and massage gently into the skin- it even breaks down mascara, longwear and waterproof formulas. Use a damp micro fibre cloth or splash your face with water to emulsify and remove the oil. Your skin will be left soft, glowing and comfortable.
The second cleanse is to cleanse the skin itself. If you have a drier skin type, you can use the Cleansing Oil again. If you have a combination or oilier skin, you can opt for a foaming face wash instead."
Super Serums
As we age, the messaging system between our skin cells becomes disrupted- this causes our skin cells to misbehave and not work as they should. For us that means visible signs of aging on our skin's surface.
This is where serums come in. They contain Concentrated targeted ingredients that can deliver results at a deeper level within the skin. They are the personal trainer in our skin care routine, coaching our skin cells to behave as they did when we were younger resulting in a fresher, more radiant looking skin.
Serum should be applied under moisturiser to get the best results. Also remember that they are concentrated products so a few drops is all you need."
Overnight Skincare
During the day our skin is constantly in protect mode, deflecting attacks from environmental stressors. At night, our skin goes into repair mode to recover from any damage done throughout the day. With that in mind, it's important to choose products that are restorative and will assist your skin in this process.
Look for products that are rich in antioxidants to give your skin a helping hand. I love Extra Repair Serum- it contains a gentle form of Vitamin C plus a powerful peptide to help boost skin's repair. For moisturiser, opt for a more balm-like texture that will really cushion and soften the skin. Finally use a few drops of Face Oil over the top to act a barrier which will help seal in the beneficial ingredients and wake up to gorgeous, happy skin."
Nourishing Masks
"Masks are an integral step for giving our skin an instant boost and are a perfect way to incorporate a little self care into our lives. If your skin is feeling tired, dehydrated or lacklustre, use a nourishing mask that contains ingredients like Hyaluronic acid, muru muru butter and sweet almond oil. These will help plump, smooth and hydrate the skin for a glowing healthy looking complexion.
If you have a little oiliness, a detox clay mask will work wonders. It will help absorb any excess oil, draw out any impurities and help minimise the look of pores. With clay masks, unless your skin is oily all over, it's best to spot apply over targeted areas."
Peels and Exfoliation
As we get older, our cell turnover begins to slow down meaning a duller, less radiant complexion. Exfoliation and at-home peels are great ways to give the skin a helping hand to slough off surface dead skin cells to reveal a healthy looking glow.
There are a number of ways to exfoliate the skin. We can use a gentle scrub once or twice a week or a chemical exfoliant which work like an at home peel to melt away dead surface skin cells. Alpha Hydroxy acids like Glycolic and Lactic acid are amazing for drier skin types while Beta Hydroxy Acids like Salicylic Acid are best for oily/ blemish prone or congested skin types.
Whatever method you choose, go slowly and once or twice a week is enough. Be sure to also wear a mimimum SPF30 everyday."