Have Fun With Easy Peasy Baking!
---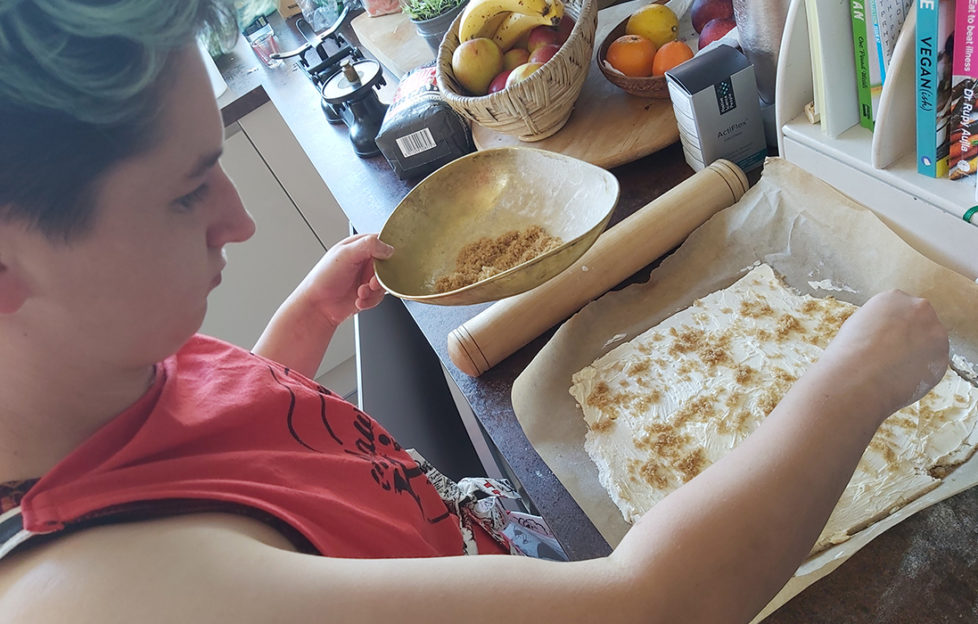 Have you discovered, or rediscovered, baking during lockdown?
It seems that Bake Off and similar shows have inspired rather than daunted us. In a recent YouGov survey, 53% of people polled said they'd been getting creative in the kitchen over the past few months. That equates to 36 million UK adults – and shortages of ingredients in some supermarkets!
In addition, 58% of all respondents said they plan to go on baking after lockdown is relaxed.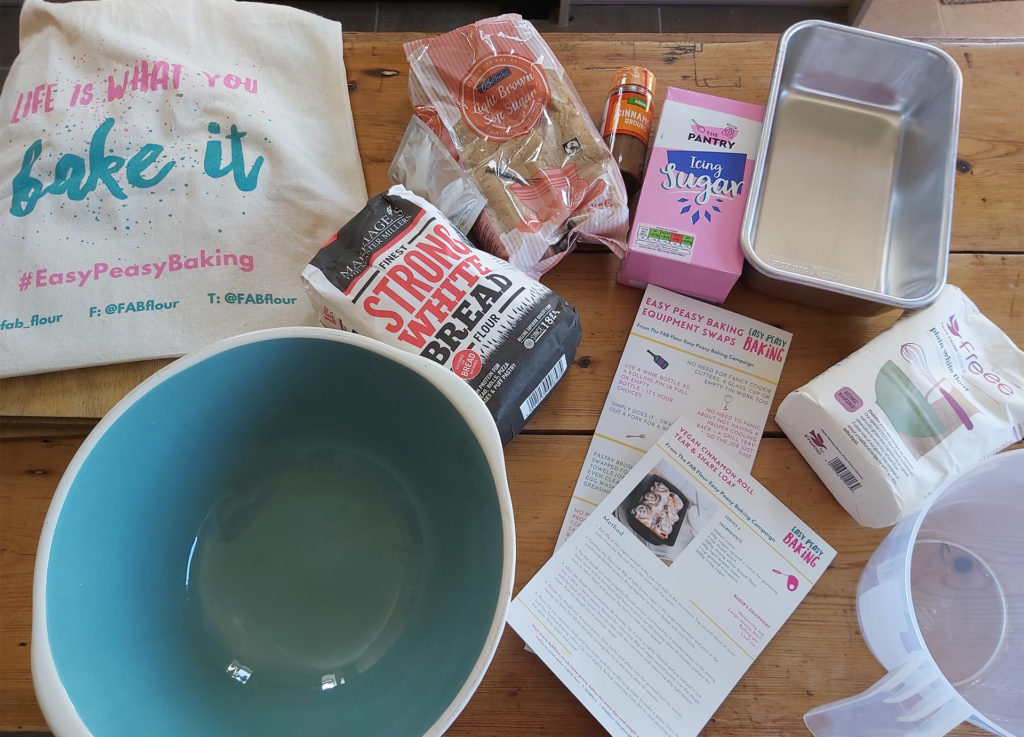 The Easy Peasy Baking Campaign aims to keep the baking momentum going in a super-tasty, inclusive way for newbie bakers, by regularly sharing recipes, baking tips, equipment swaps and friendly advice.
So my youngest, Rhiannon, and I decided to have a go at their Vegan Cinnamon Roll Tear & Share Loaf. It's one of the new Easy Peasy recipes for summer, along with Summer Berry Chocolate Traybake and Lemon and Blueberry Cupcakes.
Easy Peasy Baking aims to show that baking can be simple, quick, cheap and use minimal pieces of equipment. No worries if you don't have cookie cutters or a rolling pin – a glass or bottle can do the job just as well. Need a piping bag? Pile your icing into a freezer bag, snip off a corner and squeeze!
Excuses, excuses…
Earlier this year, nabim, The National Association of British and Irish Millers, found that
24% of non-bakers say that baking takes too much time
22% don't bake because of a lack of energy
19% don't bake for a lack of equipment
19% find baking too difficult
Easy Peasy Bakes are designed to tackle these obstacles and so ease the nation into enjoying tasty home-baked treats.
I confess that – after assembling the ingredients – it did take a couple of weekends to find the time and energy to actually try out the recipe. I am working from home, after all. But finally we did – and it turned out to be great fun!
You can join the Easy Peasy Baking fun on social at @FabFlour on Twitter and Facebook and @fab_flour on Instagram and become part of a burgeoning community of new bakers at the start of their journey.
Recipes, tips and baking hacks
Proving that baking is for everyone, the Easy Peasy Baking campaign shares recipes, tips, hacks and more. Baking at home really can be easy, quick and inexpensive, and bakes can be made using equipment and ingredients that most people have in their cupboards already – Easy Peasy!
To cater for family intolerances, we also made a gluten-free version of the cinnamon bread – which did turn out a little on the chewy side, but still very moreish. We'll definitely be trying our hand at some of the other Easy Peasy recipes.
Want to try it yourself? Here's the Vegan Cinnamon Roll Tear & Share Loaf recipe.
Join the Easy Peasy Baking fun on social at @EasyPeasyBakes on Twitter and Facebook and @easypeasy.bakes on Instagram. Remember to share your photos on My Weekly's social media too!