Looking For A Health Boost? Try These Vitamins And Minerals
---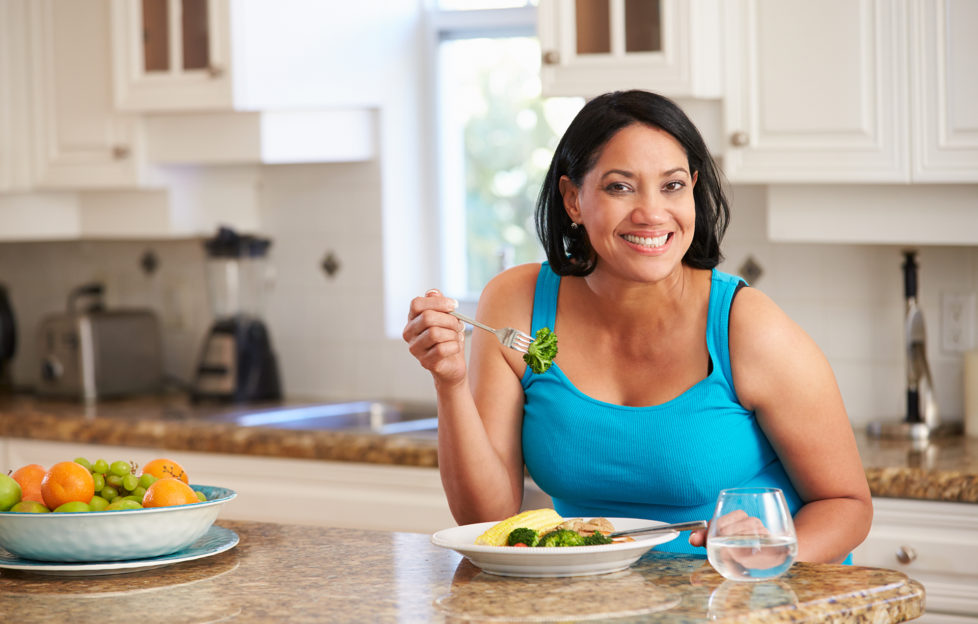 Pic: Shutterstock
The current COVID-19 crisis has accelerated demand as we all look for ways to boost our immunity. A recent Mintel report shows that 73% of people in the UK are looking to incorporate more nutrients into their diet to support their immunity during this time.
While it's important to remember that most vitamins and minerals can be obtained through our diet, for those who are deficient or struggling to obtain the right nutrients through diet alone, supplements can be an easy way to ensure your body gets the nutrients it needs.
LloydsPharmacy Pharmacist Anshu Kaura shares her advice and recommendations on the vitamins and minerals that can give your body & mind a health boost.
The Sunshine Supplement… Respiratory Remedy
Evidence has recently emerged on the role vitamin D could play in improving patient recovery from COVID-19, particularly in reducing complications of the virus. Whilst Public Health England is currently carrying out reviews into the role vitamin D plays, longer term studies have shown that vitamin D supplementation can protect against acute respiratory tract infections.
Anshu comments: "Vitamin D is one of the most popular supplements in pharmacy. Ever since the government issued guidelines advising everyone in the UK to take a vitamin D supplement during the autumn and winter months demand has soared.
"The emerging research showing the role that vitamin D plays in fighting infections and preventing COVID-19 complications is extremely interesting. Although we are now in the summer months, it is recommended that everyone continues to take a daily supplement while the risk of Coronavirus still remains, and throughout autumn and winter."
Bionic Biotic…For Blood Glucose Management
It is thought that 1 in 20 people in the UK are living with diabetes and with COVID-19 affecting a high proportion of individuals with diabetes, it's more important than ever to stay well.
Anshu explains: "Maintaining a good, balanced diet and exercising regularly is key to managing both type 1 and type 2 diabetes. In some cases, you can reverse type 2 diabetes with the right diet and exercise.
"The role of supplements in diabetes management is lesser known, however the right nutrients may help improve the person's control of the condition. For example, studies have shown that, in addition to insulin therapy biotin can help control blood sugar levels for individuals who have type 1 diabetes.
"Further to this, individuals with diabetes tend to have lower magnesium levels, and magnesium plays an essential role in managing blood sugar levels for those who have type 2 diabetes.
"The role of supplements is hugely varied and you should always consult your GP before making any diet or lifestyle changes (including taking supplements) especially if you have an underlying condition."
The Classic C…For All Round Immunity
Vitamin C's role in supporting the body's immune system is well documented and it is considered to be a vital nutrient. Vitamin C won't necessarily directly prevent you from getting a cold or other viruses, however it certainly helps boost your overall immune function, which can help contribute towards the way your body fights harmful pathogens.
Anshu explains: "You should be able to secure sufficient vitamin C for your body's needs through your diet, however for individuals who struggle to maintain a healthy diet or for those who are vitamin C deficient, a supplement may be beneficial.
"There are many people who think that they have a high-vitamin C diet, yet they may be surprised to hear that the way they are cooking their food may be drastically reducing the nutritional value and quantity of vitamin C. For example, cooking foods at high temperatures can break down and destroy vitamin C. Cooking foods that contain vitamin C in water can also mean the vitamin molecules are lost into the water.
"It's important to keep in mind that the body can't store vitamin C, therefore you need a 'new' intake of the nutrient every day. The NHS recommend citrus fruits such as oranges, red/green peppers and berries including strawberries and blackcurrants as good sources of vitamin C; all of which can be eaten raw, helping to maintain the nutritional value. Vitamin C can also be found in broccoli, brussel sprouts and potatoes, however be careful not to 'over-cook' them, as it may reduce the vitamin C content."
Zingy Zinc…For Healthy Hair
With the absence of a salon professional blow dry, your hair may be feeling a little lacklustre. Whether you're concerned about hair loss, maintaining your glossy glow or supporting healthy hair growth, the right supplement can help.
Anshu comments: "It is very common for women to experience hair thinning, with over 55% of women thought to lose hair during their lifetime. However, vitamin and mineral supplements can help support hair growth, especially vitamins C and B and the minerals Zinc and Magnesium.
Zinc is particularly key in supporting healthy hair growth as Anshu continues: "Zinc is a nutrient which must be supplied through the diet – it's not naturally generated by the body. Zinc plays a key role in maintaining hair follicles and as such can support healthy hair growth. Zinc is found in many different types of food, with oysters containing the greatest source of the mineral. There are plenty of everyday foods which contain a good source of zinc too including pork chops, chicken, breakfast cereal and even baked beans."
Hair thinning and hair loss can also affect men too, and it's thought over 60% of men are affected by hair loss on the scalp during their lifetime.
Anshu comments: "Hair loss can have a profound emotional impact on men, with research showing that men feel a loss of attractiveness, a reduction in self-esteem and heightened concerns about getting older.
"Nonetheless, hair loss is extremely common and men shouldn't be concerned about this. Hair loss is often hormonal or genetic and little can be done to prevent it, yet taking a supplement can help maintain growth naturally."
Terrific Turmeric…For Pain Relief
Turmeric has both antioxidant and anti-inflammatory effects on the body, which can aid many health conditions, however one of the most common ones is chronic pain conditions such as arthritis.
Anshu says: "Turmeric can help patients manage inflammatory pain conditions such as arthritis, in addition to helping reduce inflammation in muscle related injuries.
"Turmeric is also thought to have neurological benefits in helping to boost people's mood. This is particularly beneficial as individuals who experience chronic pain may often experience depression or low mood too."