SKIPPY® Yoghurt and Granola Layers
---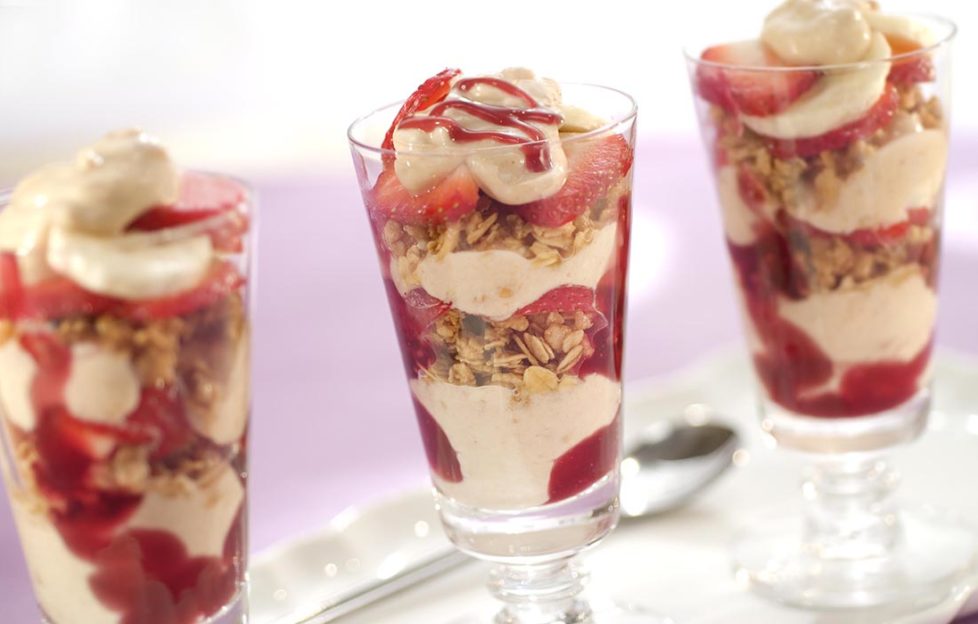 A super-easy breakfast packed with protein!
SKIPPY® Peanut Butter (340g jar) is available in Extra Smooth and Extra Crunchy varieties from Sainsbury's, Morrisons, ASDA, Costco, International section of Tesco and Ocado. And take your chance to win a SKIPPY® Peanut Butter prize bundle from Sept 1-7 2020.
Serves: 4
Preparation time: 5min
In a medium bowl, combine the yoghurt, peanut butter and honey and mix well.
Spoon half of the peanut butter mixture into 4 glasses. Top each with some chopped pecans, 2 spoonfuls of granola, then half of the fruit; repeat. Garnish with mint, if desired.