Baked Miso Cod
---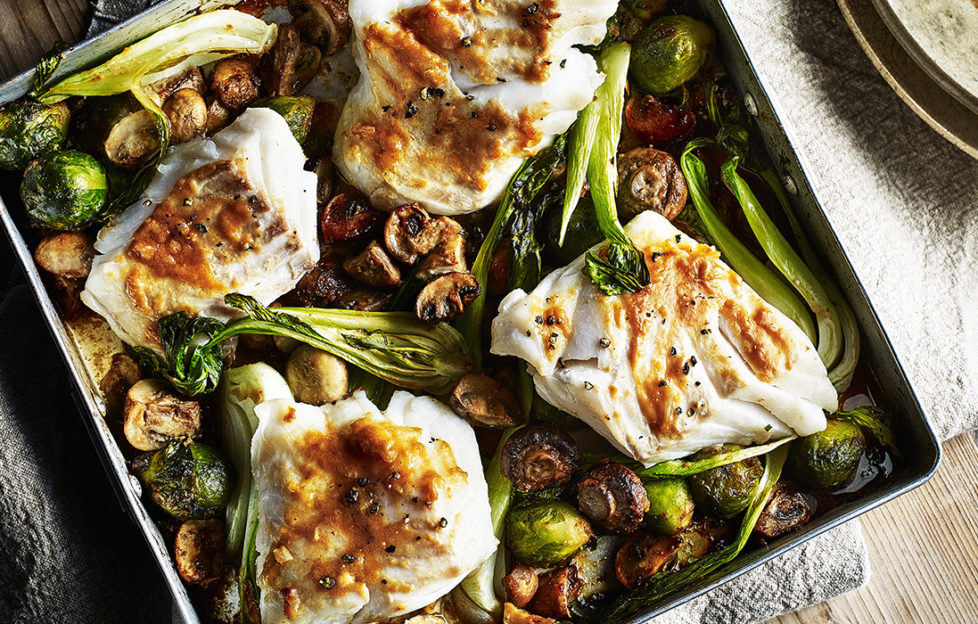 A classic Japanese dish, Miso Cod is a beautiful seafood dish you can pull off at home. Baked to perfection, this dish offers succulent flavours from the cod and a rich miso tang, served with garlic mushrooms and sprouts.
Preparation Time: 15min
Cooking Time: 30min
Serves: 4
Preheat oven to 220°C/200°C fan.
Bring a large pan of salted water to the boil and add the sprouts. Cook for 5min until tender. Drain.
In a bowl, mix the miso paste with the garlic and softened butter until combined. Take 1tbsp of this mix and put it aside to top the fish with.
To the rest, add the mushrooms and sprouts and coat thoroughly (it might be easier to use your hands). Transfer everything to a large baking paper lined tray and place in the oven for 15min.
Add the pak choi to the tray and mix thoroughly to coat with the miso. Top the skin side of the cod fillets with the remaining miso paste and place on top of everything for a final 10-12min, until the fish is cooked.