Discover 10 Of The National Trust's Hidden Gems
---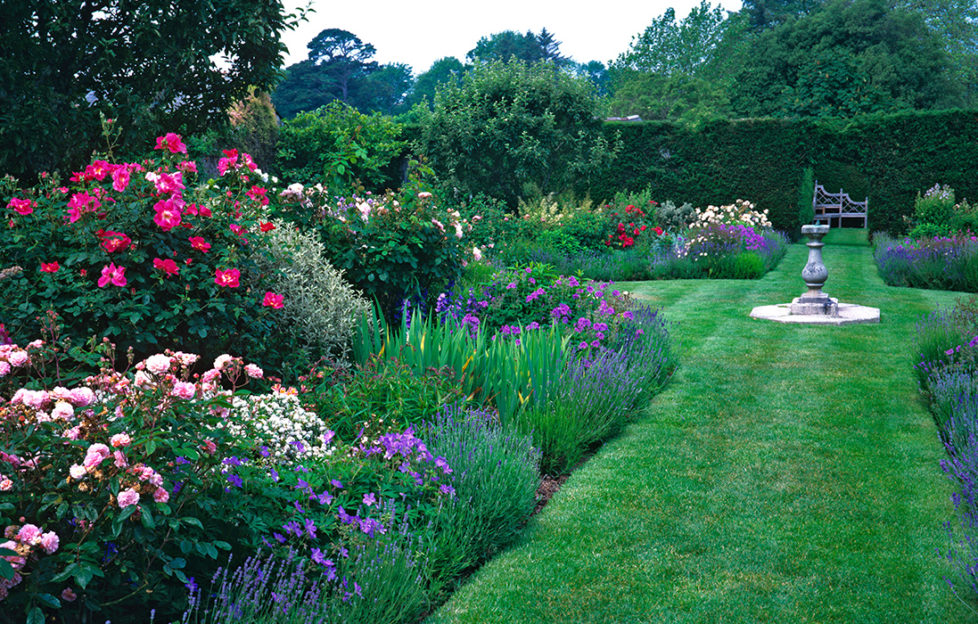 Antony House, Cornwall. Pic: Alamy
This year we've spent more time in our gardens than ever before. But perhaps the most famous and well-loved gardens in the UK are the historic gardens of National Trust properties.
Not only do National Trust gardens provide a scenic, socially distanced day out, but their gorgeous planting, manicured lawns and quaint water features offer inspiration for anyone looking to spruce up their own outdoor space.
Please note that at present you must book ahead to visit National Trust properties – find details here.
To help inspire both UK trips and garden renovations, Rated People has created an index of every National Trust garden in the UK, using both Instagram hashtags and Google reviews.
Especially for those who prefer quieter gardens, Rated People has revealed the hidden gems which are least reviewed… but most highly rated.
Northern Ireland boasts the most NT hidden gems, with 3 featuring in the top 10. In addition to Rowallane Garden in the top spot, The Argory Wooded Riverside Estate in County Armagh and Florence Court Parkland and Gardens in County Fermanagh rank 7th and 8th, respectively.
Top 10 Hidden Gem NT Gardens (based on Google reviews)
Rowallane Garden, County Down, Northern Ireland

Originally brought to life by Rev John Moore in the 19th century, there are beautiful woodland areas to stroll through, and a pleasure garden and wildflower meadow to delight the senses. Gardens within gardens mean there's lots to discover here. Also in autumn there is a spectacular range of fungi to be seen in the woodland areas.

Felbrigg Hall Parkland and Gardens, Norfolk

The estate at Felbrigg comprises 520 acres of woods, with rolling parkland, a lake and waymarked paths. Also home to a number of species of wildlife, Felbrigg is popular with families and nature enthusiasts alike. The gardens boast ancient fig trees and an orangery.

Gunby's Gardens, Lincolnshire

From sheltered walled corners to wildflower areas and sweeping lawns, the Gunby gardens offer something of interest whatever the season. Walk under the Apple Pergolas and enjoy the view from the Blue Temple.

Sissinghurst Castle Garden, Kent

Formal elements mix with wilder areas in this richly varied garden. Kentish cobnuts, a variety of hazelnut, create a shady haven for birds and visitors alike in the Nuttery, while warm reds and gold mark out the South Cottage Garden, which is a riot of colour in late summer and autumn.

Lacock Abbey Grounds, Wiltshire

Walk beneath the leafy canopy of the woodland garden at Lacock and you can lose yourself in the colours and smells of nature. Discover paths taking you to the rose garden and apple orchard and relax on the lawns with a picnic.

Gibside Gardens and Parkland, Tyne & Wear

Gibside offers miles of woodland and riverside walks with views across the Derwent Valley. Explore an architectural gem of a Chapel and orangery which sit among pockets of peaceful woodland. Watch out for red kites as they soar above the famous tree-lined avenue.

The Argory Wooded Riverside Estate, County Armagh, Northern Ireland

The charming rose garden is filled with dwarf rose bushes in box-edged beds, which are planted around the sundial and bloom all summer long. The second formal garden, a much larger area, is called the Pleasure Grounds. The mixed borders carry a wealth of plants, many of them scented.

Florence Court Parkland and Gardens, County Fermanagh, Northern Ireland

This stunning 18th century Irish estate serves up sweeping vistas on two spectacular routes designed for walkers of all abilities. Take a gentle stroll around the forest park and pleasure grounds on the 2.2 mile Blue Trail or get more active with the challenge of the 5.6 mile Red Trail.

Trengwainton Garden, Cornwall

Trengwainton is a sheltered garden bursting with exotic trees and shrubs. It's also a member of the Quiet Spaces scheme and in two areas you are invited to switch off your phone and enjoy the peace.

Antony Landscape Garden, Cornwall

The 18th century Antony House is set within a magnificent landscape garden. It's still home to the Carew Pole family, who have lived here for 600 years.
Relaxation and inspiration
Adrienne Minster, CEO of Rated People commented, "Homeowners have been transforming their gardens to make the most of summer days outside. A day out to a larger garden can provide a welcome change of scenery while also giving us an opportunity to stretch our legs and find some gardening inspiration.
"While there is still a need to maintain social distancing, many people are opting to spend their days out in open spaces. National Trust gardens provide scenic day trips across the country.
"For those who are hoping to come across fewer people for easier social distancing, we've also found the best hidden gem gardens, providing quieter, less crowded options.
"We were glad to see that both lists had gardens spread out across the UK, providing multiple options for people looking to explore locally or visit during a staycation."
To read more about the research visit here.