10 Loveliest Lakes To Visit (When We Can)
---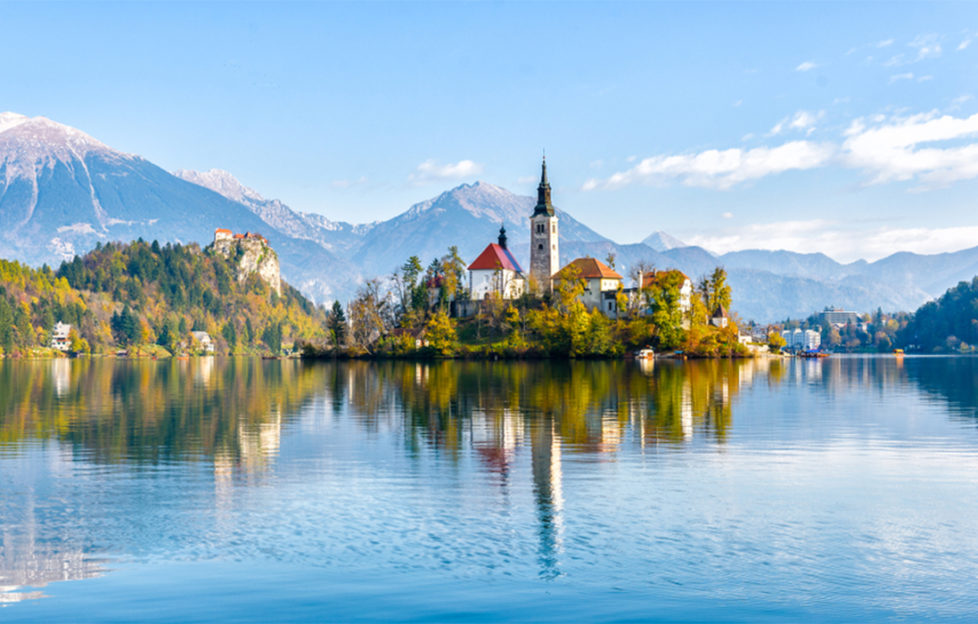 Pic: Shutterstock
The world's top 10 most Instagrammed lakes are revealed!
After months in quarantine, most people are craving a holiday as never before – and restrictions aren't over yet. So why not turn to Instagram for inspiration and imagine your trip of a lifetime?
Showerstoyou decided to look at the most Instagrammable lakes around the world to help you plan your next scenic trip.
They collated the number of hashtags per lake in order to identify which one would make the best Instagram-worthy place to visit next.
Lake Tahoe in the US comes out as most popular on the social media platform, with more than 2.5 million hashtags posted by enthusiastic visitors.
Italy's beautiful Lake Como is second in line, with 1.5 million hashtags, and The Dead Sea third, with 1.1 million of its visitors sharing photos.
Scotland's Loch Ness makes it into the top five with half a million images on Instagram.
1 Lake Tahoe, US – 2,564,821 hashtags
Situated between California and Nevada, Lake Tahoe is the largest alpine lake in North America. At its deepest point it reaches 501m – yet it's still only the third deepest lake in the US. There are numerous beaches and ski resorts around its shores.
2 Lake Como, Italy – 1,550,295
Lake Como, also known as Lario, can boast more than 1.5 million pictures shared on Instagram.
The third largest lake in Italy, Lake Como is known as a popular retreat for wealthy people and aristocrats. This beauty is also the fifth deepest lake in Europe at 410m.
3 The Dead Sea, Israel; Jordan; West Bank – 1,140,480
Not a sea but a mineral-rich lake, The Dead Sea is the lowest point on the surface of the earth. Tourists flock here to experience floating in the concentrated water, which is also said to have healing properties. The water level is falling by a metre a year due to evaporation, so catch it while you can!
4 West Lake, China – 811,114
Three causeways divide this picturesque lake, part of the Qiantang River Basin, into five sections. It's dotted with both natural and artificial islands, many featuring beautiful gardens and pagodas. Its average depth, however, is just 2.27m!
5 Loch Ness, Scotland – 530,641
It's known as the home of the legendary Loch Ness monster (Nessie to friends and family). So many people visit, eager for a glimpse of the legendary monster, that the loch contributes an impressive £40.7m to the local economy each year, according to studies. There's a museum documenting sightings of the monster over the years, and the picturesque ruins of Urquhart Castle overlook the 227m deep loch.
6 Lake Bled, Slovenia – 313,856
In a church on an island in the middle of this picturesque lake, there is a bell. It's said that when you ring the bell, your wishes will come true. Worth the scenic trip by boat to see if it's true! Bled Castle, perched on a mountaintop overlooking the lake, dates from 1011 and is the oldest in Slovenia.
7 Moraine Lake, Canada – 232,585
Fed by glaciers in Banff National Park, this vivid turquoise lake lies in the Valley of the Ten Peaks. It's often still frozen in June, so it's best to visit a month or two later. The area is rich in wildlife including chipmunks, marmots and many species of bird. Hire a canoe to explore the lake, or simply pick a viewpoint and soak up the scenery and clear air.
8 Lake Atitlan, Guatemala – 212,642
Cradled in a 340m deep volcanic crater, Lake Atitlan lies amid the Sierra Madre mountains. Many visitors come here to enjoy the spectacular sunsets.  Climb the mountains, scuba dive beneath the lake's surface, or enjoy a yoga retreat to tap into the mystical energies that lead Mayan people to call this spot "the belly button of the world".
9 Lake Baikal, Russia – 196,685
At 1,642m maximum depth, this breathtaking, ancient Siberian lake is believed to be the deepest in the world. The ground beneath it is heated, though the source of this heat isn't known. It has very rich biodiversity and wildlife spotting is a popular tourist activity, along with ice skating and sledding.
10 Lake Titicaca, Peru; Bolivia – 115,765
High in the Andes Mountains, 3,810m above sea level, Lake Titicaca spans the border between Bolivia and Peru. The area is dotted with ruins from the Inca civilisation. The surrounding nature reserve is home to species including giant frogs, Andean foxes and wild guinea pigs.