We talk to Rosie Goodwin
---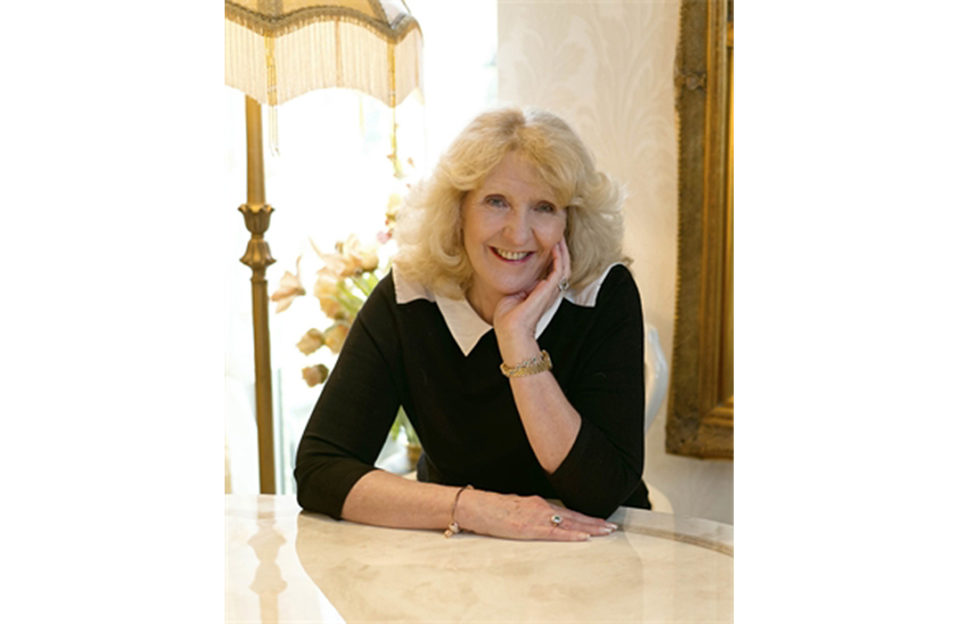 Rosie Goodwin
The author tells us about her new six-book series and her tips for aspiring writers – plus you can win Rosie's latest novel, The Winter Promise, here…
When did you first start writing fiction?
I can't actually remember when I first starting writing stories. My grandad used to tease me and say I was writing before I was walking. It's something I've always loved doing. I can remember walking to school as a child on cold foggy mornings making up stories in my head, which I then told to my friends in the cloak room before classes began.
Tell us a bit about your journey to getting your first book published…
My journey to writing my first novel began when one of my short stories was published in a magazine. The hubby was so enthused with this that he persuaded me to attempt my first novel and it all went from there! I actually wrote my first two and a half books sitting in our touring caravan, which was parked in the garden, when the children were in bed, and they were written in longhand.
What inspired the idea for your first novel?
The inspiration for my first novel came from a story I was told as a child about an ancestor of mine who was a well-known pugilist. Once I'd started, I really got the bug and couldn't stop, although that book was actually the thirteenth to be published.
What are you writing now?
I have just started to write the first of a brand-new series called The Precious Stones Collection. The first will be out in October in time for Christmas and I'm really loving it! It will be a six-book series but each of them will be a stand-alone story about a different girl with the name of a gemstone, so they don't have to be read in order. In this one, The Winter Promise, we will meet Opal Sharp and her family and as usual I really put the poor souls through the mill. It begins with the death of their parents when they are turned out of their tied cottage and forced to fend for themselves, but I can't really tell any more as I don't want to spoil it for my readers.
Tell me a bit about what you hope our readers will love about it…
I was overwhelmed with the response from my lovely readers about the last series I wrote, The Days of The Week Collection, and I hope now that they will love this new series as much. I think the thing I love about writing sagas is that you can throw a little bit of everything into the pot – twists and turns, goodies, baddies, murder etc, and I can promise you all of these things in this new series. In this one Opal's brother ends up in Australia but I mustn't give too much away…
Each of my characters will be completely different, from different classes etc, some from upstairs, some from downstairs, but they will each have their cross to bear as with all my main characters. I think that's what I find so fascinating about writing back in time. There was such a huge class divide back then. One rule for the rich and one for the poor. And the beautiful gowns the rich ladies wore! I certainly wouldn't have wanted to be below stairs and have to iron them!
How did you feel when you heard that your first novel had been accepted for publication?
Elated doesn't even come near it. I was over the moon and when I held my first book in my hands it was a feeling akin to giving birth! After all the hard work you finally had something real to show for it and although I am now writing number 39 the feeling is still the same when a new book arrives. To celebrate the publication of the first book we had a party in the back garden that went on till the early hours of the morning and it was lovely!
Tell me about authors who inspire you and books which have made a particular impression on you.
I remember as a young teenager my mother allowed me to read one of Catherine Cookson's books and there began my love of sagas – and her! She was my heroine and since then I think I've read every book she ever wrote. I think she was the true queen of sagas back in her day and I was so delighted when I was asked to follow three of her trilogies as no one else in the world had ever been allowed to do it. It was such an honour and one of the highlights of my career. My all-time favourite of hers was The Dwelling Place.
What tips would you give to aspiring authors?
I would tell them never to give up and to try to write a little every day. It's very difficult to become published nowadays, there are so many good writers out there so you have to be determined and able to accept the rejections along the way until your book arrives on the right desk at the right time. I think it's important to accept constructive criticism too. The publishers know what they want and what will sell, so listen to them and follow their suggestions.
What will you be doing next?
Obviously for the next couple of years I shall be busy working on my new Precious Stones series. I've already completed An Orphan's Journey, which will be out in the spring. In that one my readers will meet the lovely Pearl. I then intend to write a story about Ruby, then Emerald, but I haven't allowed myself to think beyond that to the last two of the series yet. It's so important to concentrate on the one you are writing. I try to make each one I write a little better than the last because if I became complacent, I would feel I was letting my readers down. I do hope they all enjoy my latest efforts!
---
The Winter Promise is published by Zaffre in hardback, ebook and audio formats on Oct 15th, £12.99, and available from Amazon.