Don't Swerve Your Sight Test!
---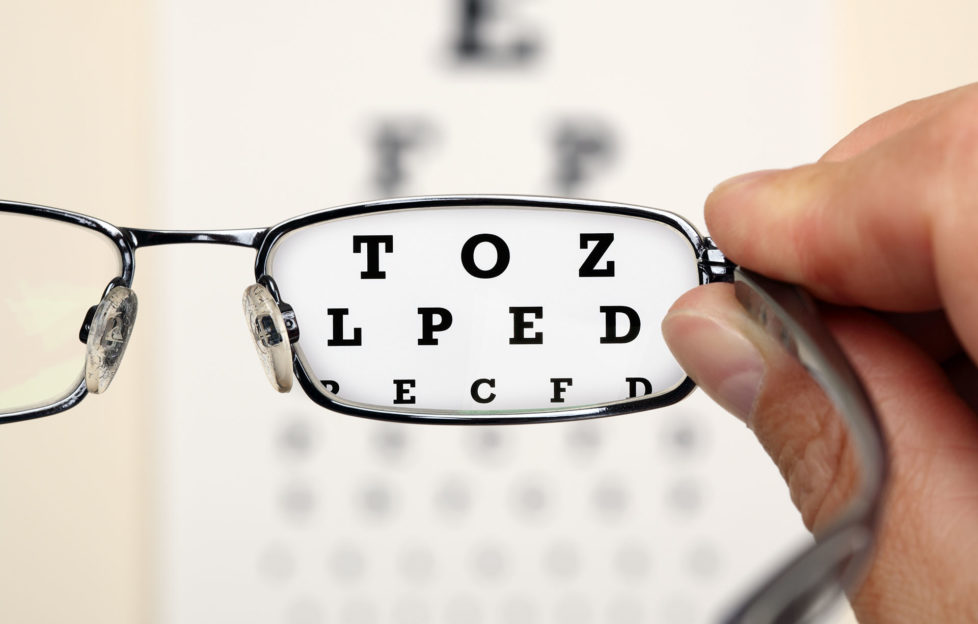 Pic: Shutterstock
A Guide from The Association of Optometrists on vision and road safety
We all know it's important for drivers to have good vision when they're behind the wheel, but how do you know your vision is up to scratch when it comes to driving?   Henry Leonard, optometrist and Head of Clinical and Regulatory at The Association of Optometrists examines the legal vision driving standards and how to ensure you're safe to drive!
How good should my vision be?
In the UK, a driver must be able to read a modern number plate from 20 metres and it is your responsibility to ensure you continue to pass this test. In addition, drivers must have an adequate field of vision, and be able to read to a certain line on an opticians' letter chart.  According to the road safety charity Brake, around 3,000 injuries every year in the UK are caused by drivers with poor eyesight, so it's crucial to be sure that your vision is good enough or, if not, is corrected by glasses or contact lenses as necessary. The police can and do require drivers who they have stopped to take a roadside eye test to prove they can read a number plate if they are concerned and if they fail they are advised that driving would be an offence as they failed to meet the legal standard.
Regular eyesight tests
Following the COVID-19 lockdown, most optometry practices are now back to providing routine eyecare. Having regular eyesight tests every two years, and more often if advised, is essential to keeping you safe and reducing the risk of accidents on the road.  An optometrist is able to spot signs of eye conditions that you might not even be aware of and these can often be treated if found early enough. The Association of Optometrists established a Don't Swerve A Sight Test campaign after research found that one in three optometrists have seen a patient in the last month who had vision below the legal standard, yet continued to drive against advice.
Signs that eyesight is changing
Eyesight often changes gradually as we get older, so you may not realise you've fallen below the required standards for driving. This is why it's so important to have regular sight tests.
Common eyesight problems that affect good vision
There are normal age-related changes that impact on your driving, such as presbyopia, which can affect your ability to see the dashboard, and dry-eye which can affect night time vision.  But there are other conditions that impact on driving vision and these include glaucoma, diabetic retinopathy, cataracts and macular degeneration. Conditions like glaucoma and wet macular degeneration need to be picked up and treated early to reduce the risk of permanent damage to eyesight.
Night-time driving
It is perhaps unsurprising that a disproportionate number of serious driving accidents occur at night with vision identified as a major contributing factor to these statistics. With this in mind, it is crucial to make sure that your eyesight is up to the task as an optometrist is trained to help tackle the challenges associated with night-time driving.   Glare is a common complaint from drivers, particular in dark and wet conditions. Making sure that the windscreen is cleaned both inside and out on a regular basis, and keeping spectacle lenses clean reduces light scatter from oncoming headlights. Replacing wiper blades before they are badly worn also helps to clear rainwater from the windscreen more efficiently.
For more information about driving and vision . . .