Support The Poppy Appeal – With Your Pets!
---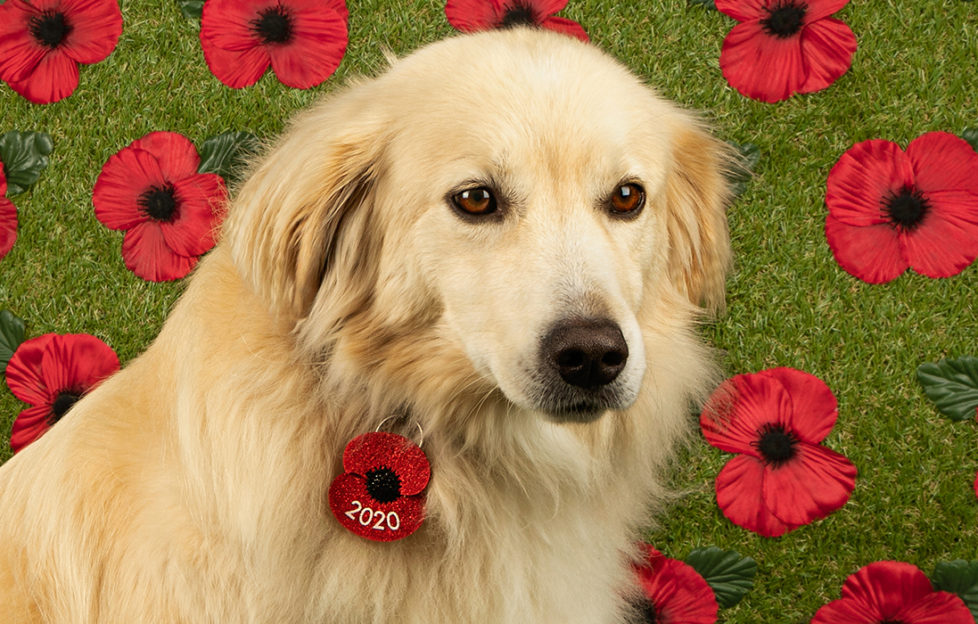 After raising more than £180,000 last year, Pets at Home is continuing its partnership with The Royal British Legion.
100% of the profits from the sale of poppy-themed merchandise instore goes to the military charity.
During this year's Poppy Appeal, there may be no large gatherings to pay respect to the fallen. However, many people will still be showing their support for the Armed Forces community by wearing poppies as a symbol of hope and Remembrance.
This year pet owners can once again involve their cats and dogs as they back the appeal – courtesy of Pets at Home.
The pet store's customers helped raise £180k last year for The Royal British Legion. So Pets at Home is continuing its partnership with the charity for a third year. The store has launched a limited-edition collection of poppy accessories for pets.
From glittery poppy collar sliders to poppy bow ties, pet owners will be able to show their support. And 100% of the product range's profits* will be donated to the Legion, the UK's largest Armed Forces charity.
Every poppy counts… more than ever
Peter Pritchard is CEO of Pets at Home. He said, "We're delighted to be partnering with The Royal British Legion once again, to help raise money and awareness for such a worthy cause.
"Every poppy makes a real difference to the lives of our Armed Forces community. We feel honoured to be able to help pet owners get involved and show their support. Because this year, more than ever, every Poppy counts."
Pets at Home are encouraging customers to share pictures of their pets wearing the range of poppy product using the #petswithpoppies hashtag. All products are available now in stores and online, subject to availability.