Thin Ice
---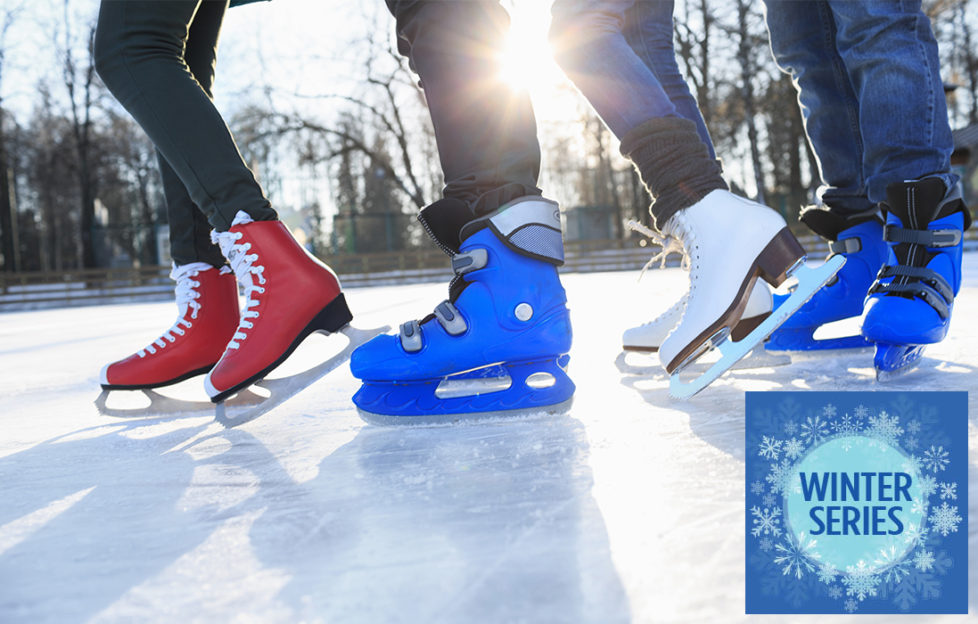 Pic: Shutterstock
Skating was a way of life in the town by the lake… and it was to shape my future
Yes, I've always liked my mother-in-law. I'm watching her now as she teaches our youngest to skate.
She was the best skater in town, her husband told me when I was a child.
We moved here – to New England – when I was eight. It was a very small town on a lake where you could swim in summer and skate in winter. It was idyllic.
We'd arrived in November. My first day in third grade was the day of the Great Skate Exchange.
At recess I followed the others into the hall where tables were covered in ice skates – white, brown, large, small, new-looking and positively antique.
I must have looked bemused, because a pretty woman came out from behind a table and bent down to my level.
"Did you remember your skate money?" she asked.
"I don't think my mother knew I needed skate money today…"
She smiled broadly. "You must be our new neighbour from England! Can you skate?"
I shook my head.
"Well honey, I'll teach you. Now let's find you a pair of skates. I'll fix it with your mom later."
And I was off. Mrs Manchon, as I called her then, found me skates, found me friends and, as soon as the weather turned cold enough, taught me to skate.
---
The lake froze reliably every winter. When the temperature dropped the whole town watched in anticipation.
At first there was a skin of ice which turned translucent, then opaque. The adults would prod it warily, before placing ladders strategically round the shoreline.
Then, one magical Saturday, the lake was pronounced solid.
Oh, the joy of that first day, skating on the virgin ice, still hummocky at the edges where the odd weed poked through.
The whole town was there: toddlers in padded snow-suits, children staggering round on uncontrollable skates, racing teenagers wielding ice hockey sticks, and young girls holding hands and giggling as they circled the lake like dancers.
Even my parents ventured forth, taking cine films as my elder brother Steve and I flailed helplessly.
There was an unwritten rule that the lake was out of bounds except at weekends. Too dangerous, the adults said, for children alone.
---
We got better at skating, with Mrs Manchon's help. By our second winter Steve was the fastest in his class.
One snowy afternoon in the Christmas holidays, Steve and I set off for the lake with Dan and Cindy Manchon.
It was wonderful to have the lake to ourselves.
We raced and twirled for what seemed like hours.
Soon we were venturing further and further out – but I began to worry that someone would see us, so Cindy and I made our way back to the shore.
The ice had turned shell-pink in the setting sun, and the temperature was dropping.
Steve suddenly twisted his ankle, and limped awkwardly towards us.
"We'd better go home," Cindy called to Dan. "Steve's hurt."
"Just one more lap," Dan yelled back.
The crack was the eeriest sound I've ever heard.
Then Dan fell, was slipping between the plates of frozen lake… clinging on, but his gloves wouldn't grip.
"Get help!" Steve was shouting.
I dragged a ladder on to the ice while Cindy ran for help.
I pushed it as near as I could to Dan and spreadeagled myself, inching it forward until at last I could reach Dan's arm, hooking it through mine.
I clung to him until shouting behind me told me the cavalry had arrived.
Arms lifted me out of the way, roped adults lifted Dan, blankets and hot drinks appeared.
I became conscious of Mrs Manchon tightly hugging her son, and my mother's scared voice:
"Whatever were you thinking of?"
Then Mrs Manchon's calm voice.
"Don't blame her. She got the ladder."
She let go of Dan and reached out to me.
As I said, I've always liked my mother-in-law.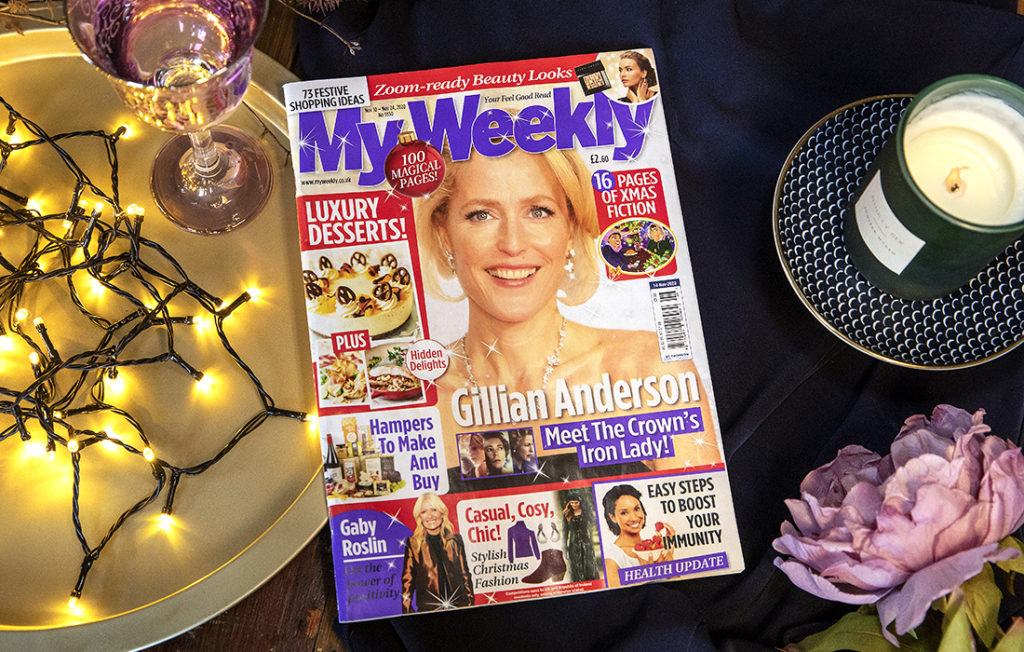 We're sharing a selection of uplifting winter-themed short stories from our archives, every Monday and Thursday during November. Look out for the next one – and pick up My Weekly magazine for lovely new short stories every week. Subscribe here and you'll receive a free gift too!