The UK's Best Off-Grid Getaways
---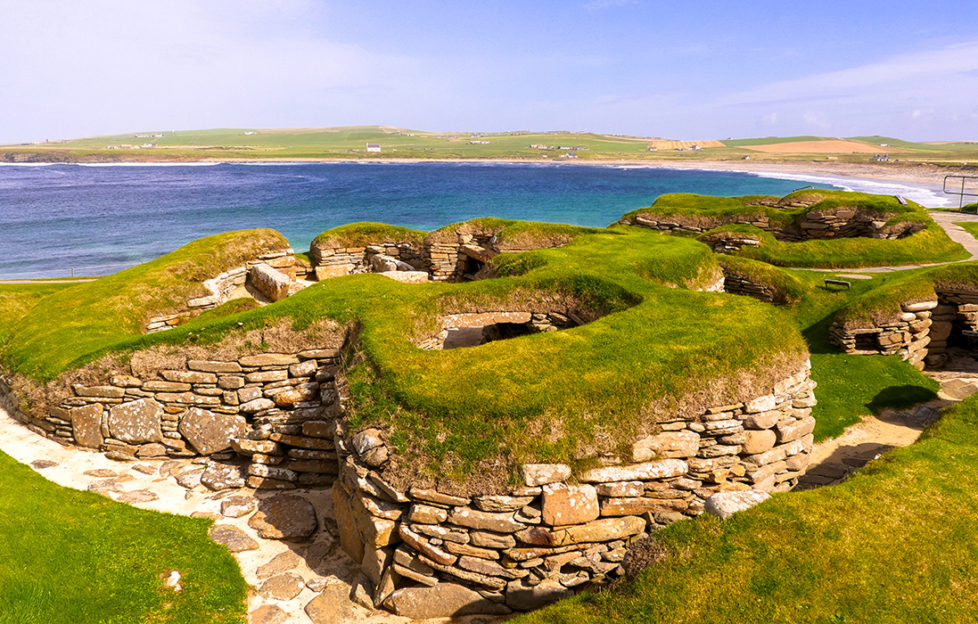 Skara Brae Neolithic settlement on the Bay of Skaill Pic: Shutterstock
By Flogas, the UK's leading domestic LPG supplier
As thoughts turn to travel in 2021, many are looking to escape their usual choice of holiday for a rural break, away from the hustle and bustle of the big cities…
What is an off-grid getaway?
When  it comes to holidays, going off-grid doesn't mean you have to go back to basics, or choose an area in the middle of nowhere.
After the challenges of 2020, a location where you can unwind, de-stress, and recharge your batteries could be just what you're after!
So, where are the best locations for these breaks?
Orkney Islands
The Orkney Islands off the north coast of Scotland is made up of 70 islands — 20 of which are permanently inhabited. They have won many awards for "best rural location to live" and have scored high as a location for life satisfaction. But what about for a getaway?
With around 22,000 residents of the island, it has the lowest population of the 32 council areas in Scotland. The islands are also leading the way when it comes to sustainable energy.
In 1999, Mainland Orkney — the largest of the islands — was also designated a UNESCO World Heritage Site and is packed with prehistoric treasures, perfect for spending your days!
And a look at Airbnb helps cement just how suited it is for a rural getaway. The top three listings include a traditional cottage, a simple cottage, and a two-bed camping hut from as little as £30 per night, so there's something for all budgets.
Lake District
This location is ideal for anyone wanting to be at one with nature. The Lake District National Park attracts tourists from across the globe thanks to the spectacular scenery, wildlife, history, and culture on offer but there are still many secluded locations off the beaten track where you can get away from it all.
Head to Ennerdale Valley and you'll be met by nothing but wild beauty. While it's not the easiest spot to get to, you'll be escaping the crowds and shops and instead be met with an abundance of great walks and cycle tracks. Ennerdale Water is the most westerly lake in the Lake District, so why not look at the nearby town of Whitehaven for your rural base? While the Georgian town is continuing to grow in size, it is still one of the 51 Gem Towns in the UK.
For the perfect rural retreat near the Lake District, check Airbnb's top choices which include a quaint camping pod which provides everything you'll need at an affordable price.
Peak District
Search "rural getaways" on Google, and the Peak District is one of the most popular destinations. Known for its picturesque postcard appearance, the Peak District is home to magnificent lakes, reservoirs, and nature reserves. Founded in 1951, it was the first of Britain's 15 national parks. Each year, over 13 million visitors descend on the Peak District, with local attractions including Hathersage — the reputed grave site of Robin Hood — and Tideswell, the 14th century "Cathedral of the Peak".
Like the Lake District, it is the ideal choice for being at one with nature thanks to its walkways and scenic views. But, while the likes of Buxton is popular with tourists thanks to its range of restaurants and bars, and Matlock has the River Derwent on its doorstep, there are hidden gems that can help you get a real feel of seclusion and peace.
Eyam is a beautiful village which is home to approximately 1,000 people. With buildings as old as the 9th century, there are many magical stories to pick up on your travels — including a visit to the grave of Little John in the local churchyard!
Airbnb offers a varied selection of accommodation including  a 17th century mill, a woodcutter's cabin, and a Mediterranean-style basement flat.