New Hair Looks For 2021
---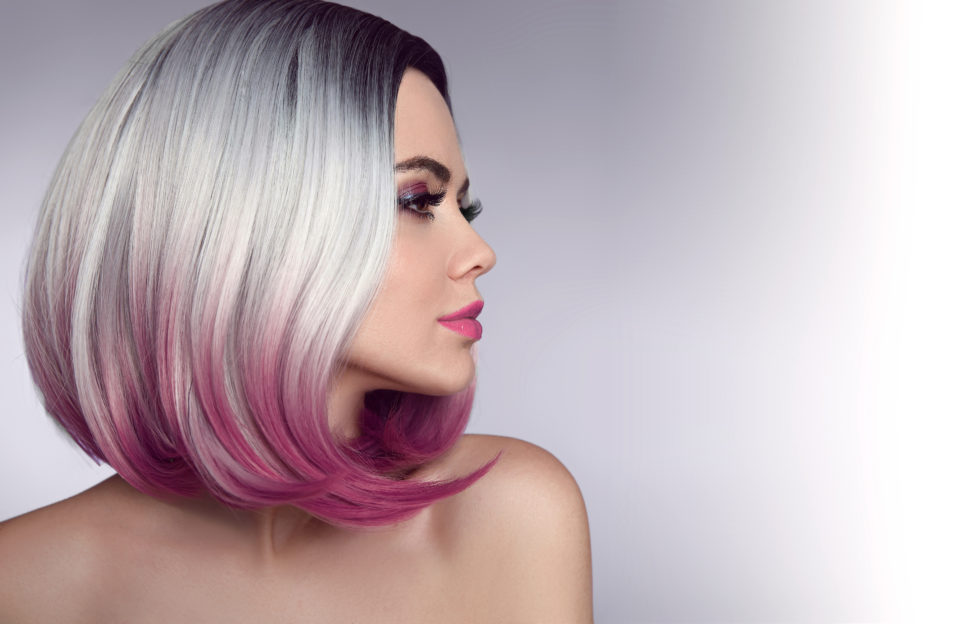 pic shutterstock
Suzie McGill, Owner of Rainbow Room International Uddingston Salon and International Artistic Director at Rainbow Room International gives her top tips for updating your look for 2021.
What are the style trends for 2021?
For 2021 effortless, textured hair remains popular. Think haircuts with lots of textured layers to give the hair more body and volume – a particularly great style for those with fine hair who want to give their hair a fuller appearance. Choppy layers in particular are a huge trend for the new year, not only giving your hair a very cool and stylish finish but also allowing the hair to look thicker in appearance. Choppy layers look particularly great when incorporated into a bob haircut to give the style a modern up date. The beauty of this style is that it requires minimal styling and by simply adding some texturising product into damp hair it can give this hairstyle a trendy finish.
Bobs will be one of the biggest hairstyle trends for 2021, which look great when worn super blunt and hitting the chin or just below. However, for those who like their hair slightly longer, the a line bob and lobs will also be on trend, which are slightly softer in appearance but incredibly flattering.
Pixie cuts will also be a huge trend of the year with so many styles to experiment with. Whether you prefer a pixie cut that's shorter on the sides with length on top or a volumised pixie taking hair off your face and with a focus on height, there's a style to suit everyone and these hairstyles are great for those who love to experiment with their hair and who want their facial features to really pop.
Fringes are another trend for the year and are a great choice for those who want to give their hair an instant up date. From soft side fringes to blunt full fringes, there's a fringe style to suit everyone and you should speak to your hairdresser about the perfect style for you and your face shape.
Lastly, curls are also in for 2021 and embracing your hairs natural texture. Speak to your hairdresser about the best styling products (including mousses and salt sprays) to amplify your curls and natural waves and give them further body and hold.
What about colour?
In terms of colour, natural shades have become more popular this year and this will continue into 2021. Think brondes, sandy blondes, cinnamon browns and shades that are a lot more low maintenance.
However, for those who like to be a bit more creative and opt for something more vibrant, one of the biggest hair colour trends for the year will be shades of blue, particularly aqua inspired blues and turquoise shades. These shades are a great choice for those who like to stand out from the crowd and who like to try those mermaid inspired hues, however, they're also great as they are very diverse and versatile and can be adapted to the individual by being as bold or as subtle as they like. These shades are particularly great for those with warm undertones too, as they really compliment the skin tone.
How could these work for over-50s women?
The beauty of natural colour is that it works on everyone. However, for those over-50 who may want to add some dimension to their hair and warmth to their complexion, you may want to consider adding some subtle highlights or balayage into your natural base shade. Caramel tones look great when hand painted onto a darker base shade like cinnamon and chocolate brunettes, giving the skin a gorgeous glow and adding depth to your hair.
Bold, vibrant colours are becoming more popular for women over-50 and we love seeing older ladies experiment with these shades in the salon. These bolder blue tones can be made more subtle and pastel toned or alternatively they can be worn throughout your hair through balayage, face framing, highlights and by having panels of colours placed in sections of your hair for a unique and quirky finish without having the colour all over your hair.
Do you have any tips for low-maintenance hair?
For low maintenance hair one of the most important things you can do is look after your hair with great quality hair care products. This includes conditioning shampoos and conditioners and hair masks, which will help keep split ends and damage at bay allowing hair to be easier to style. These products will also keep your hair smooth, shiny and frizz free and will also ensure colour is more long lasting. However, an important tip is to not overload on hair products, as this can in turn make the hair look dirtier/greasier faster and can weigh the hair down making it look limp and lifeless. A dry shampoo is a good option to use in between washes but again, should not be overused to avoid build up on the scalp.