Kim's Kindness Helps 3000+ Families
---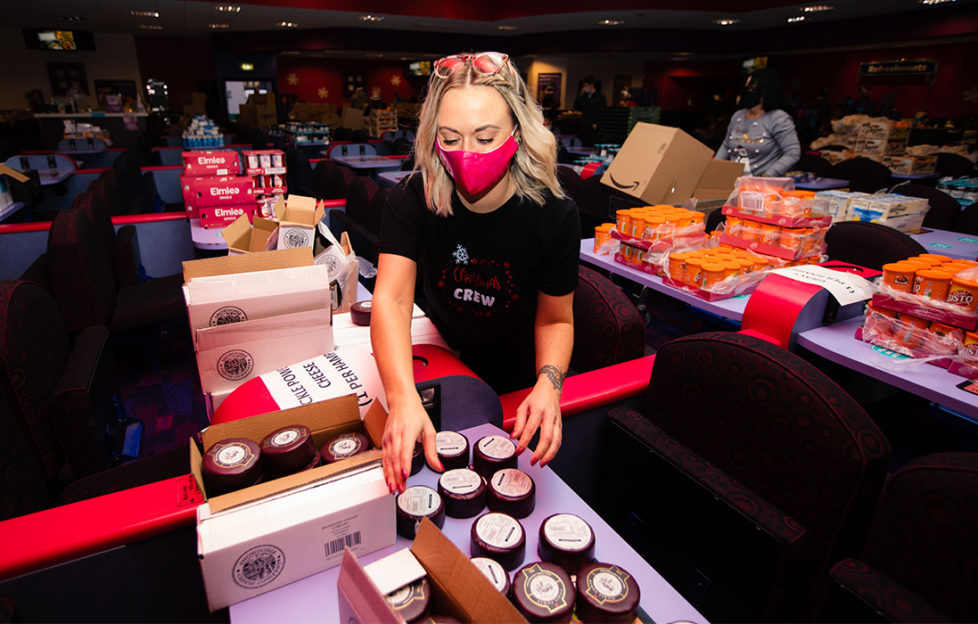 A Mecca Bingo manager has helped more than 3,000 families across the country enjoy the recent festivities.
Kim Jones (33) is the mastermind behind the bingo brand's Everyone Deserves a Christmas campaign.
Kim was born in Wales but was living in London when her father became ill, which prompted her to move back to Swansea. She is general manager at Mecca Swansea, a part-time carer for her dad and an active member of the local community by supporting charities any way she can.
It all started back in 2019, when Kim wanted to ensure that the families most in need in the city were able to enjoy the best possible Christmas. She led an outreach campaign to Mecca Swansea's members and local businesses, asking for donations to fill charity hampers.
The response was fantastic and thanks to Kim's determination, hundreds of families were able to celebrate Christmas with good food.
Last year saw Kim work even harder to ensure that even more families in Swansea could have the Christmas they deserved.
As well as generous support from Mecca customers and local businesses, she succeeded in securing donations from A-list celebrities including a Welsh international footballer and a well-known local actor – both of whom wish to remain anonymous.
Rolled out to all Mecca clubs
Mecca was so inspired by Kim's work that Christmas 2020 saw her Everyone Deserves a Christmas hamper campaign rolled out to all 76 clubs across the country.
This resulted in more than 3,000 hampers being created and £185,000 raised for charities nationwide. The increase in food poverty has been the driving force behind the campaign, with 56 charities and food banks being supported in total across the country.
Kim's passion and enthusiasm for the campaign, and her tireless work to help others, stem from her personally seeing how this makes a difference to so many people.
Alongside her work for Mecca, she continues to help the homeless community by serving meals at Christmas, inviting them in to the Swansea club after closing to provide them with a hot meal.
She has even slept outside herself in order to try to understand a little of what homeless people go through.
"Closeness and teamwork keep me going"
Asked how she sees the project developing in the future, Kim said, "The feedback from our customers and the community has been fantastic, so we plan to continue the campaign, striving to make it bigger and better than previous years.
"The hard work is worth it for the amazing results that we have achieved in delivering over 3,000 hampers and raising £185,000 for charities across the country.
"We're a close-knit family at Mecca, both in terms of our team members and customers, so it's this closeness and teamwork that keep me going. Every input, no matter how big or small, from our loyal customers and dedicated team makes the world of difference to those in need."