Fitness Footwear Rules
---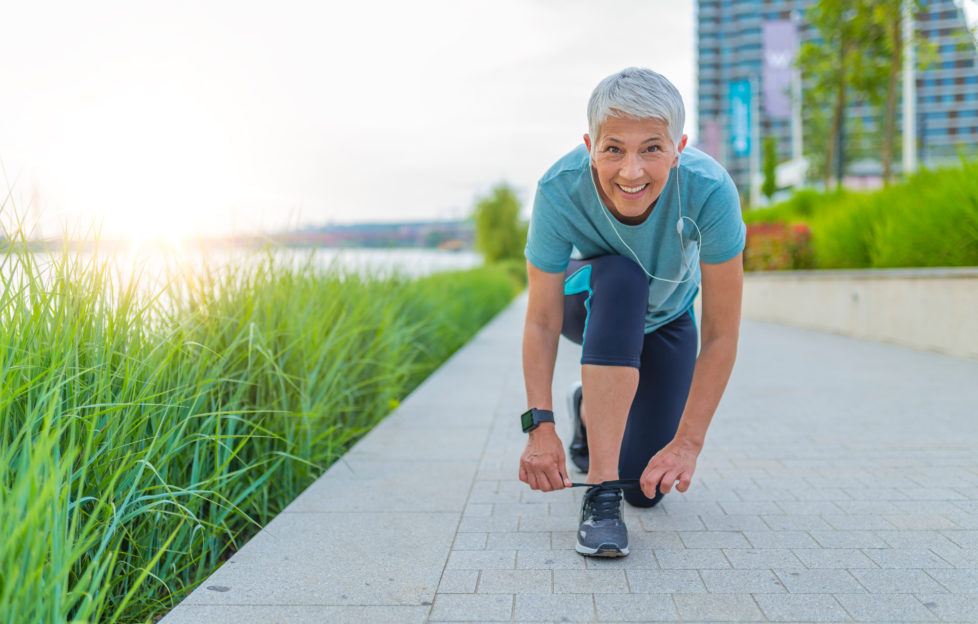 pic shutterstock
With every new year, many of us set ourselves new exercise goals. Wearing the right footwear is of great importance when exercising. Shoe specialists

Vionic

as

ked leading Podiatrist Trevor Prior to share his expertise on what we should be looking for.
"When you are kick-starting a new exercise regime, you do not necessarily need a different pair of shoes for every activity you participate in, but my advice is to make sure you pick a shoe which provides movement, comfort and support.
"Walking and running, for example, are straight-line motion sports, unlike aerobics, which involves change of direction.
These are things to bear in mind when choosing a shoe:
Natural Movement
A good shoe should allow natural movement during walking and running
Heel Support
The back of the shoe should be strong enough to support the heel during activity
Do The Twist
It should have some movement, for example, you should be able to hold either end of the shoe and twist it slightly
Arch Lift
Some people find support in the arch more comfortable
Wiggle Room
The toe box should be deep and provide enough room for your toes without squeezing them
Bend It
The shoe should also provide flexibility and bend where your toes bend
Shock Absorber
The sole should be soft, flexible and cushioned to provide shock absorption and grip.
Vionic's active shoe styles contain Advanced Motion System Technology, including a breathable textile upper, flexible, cushioned midsole and podiatrist-designed orthotic insole.