Safe Cycling This Winter
---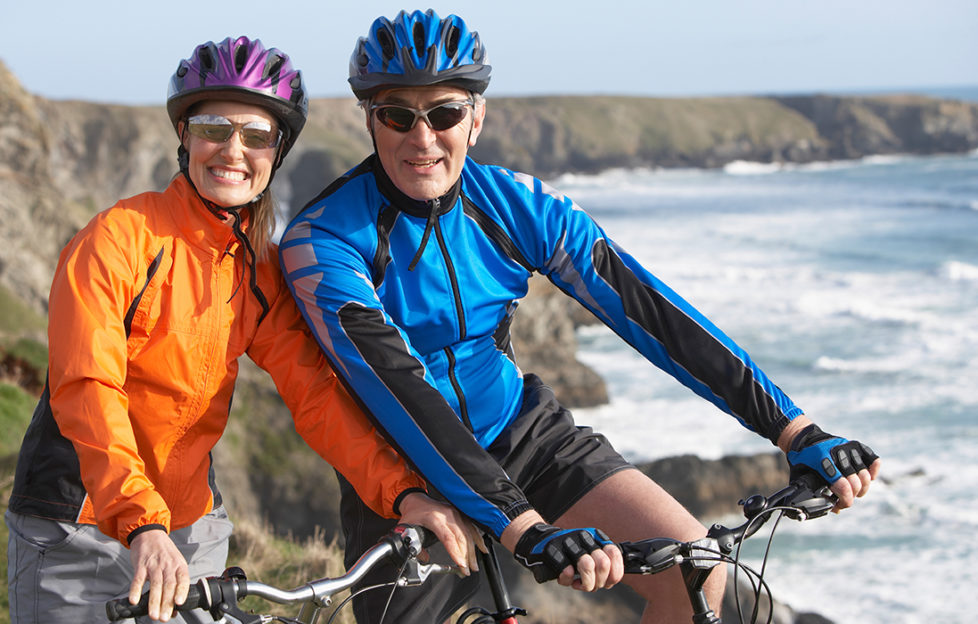 Pic: Shutterstock
By Catherine Ellis, Hill & Ellis
Despite what you may think, winter really is a wonderful time to cycle. It's crisp, cool and a great way to catch some vital vitamin D during lockdown. We asked expert Catherine Ellis for her tips to help us all enjoy the great outdoors this winter.
Here are Catherine's top tips:
1. It could get warmer than you think!
Despite the frost on the ground, as soon as you start cycling you will get hot. So, don't overdress from the outset or you will get sweaty and the rest of the day you will be drying off (and warming up)! A lightweight but windproof jacket is perfect to keep you snug and trust me – take off that extra jumper, you won't need it on the bike. Pop it in your pannier bag just in case – that's exactly what they're for. You'll just need to brace yourself for the first 10 minutes, but it will fly by and its good for the immune system.
2. Happy hands
If you've ever forgotten your gloves and cycled for longer than 15 minutes in the winter, you'll know exactly how important gloves are. That searing pain in your fingertips as the warmth at home tries to resuscitate your hands back to life virtually guarantees that you won't forget your gloves ever again. So, get some good gloves; they should be water-resistant or wind proof. Don't go mad and buy ski gloves, you simply need a windproof layer to keep your hands happy and dry. It's also worth having a back-up pair stowed in your pannier bag, which you can whip out when you've forgotten your first pair!
3. Slippery situations
The leaves still left on the road might look innocent, but they're not. In the winter months the remaining leaves get slippery and icy. Ice is also more likely to congregate at the side of the road, so cycle carefully near the gutter. If you're on the backstreets it might be quiet enough for you to cycle closer to the middle of the road which in the early morning is worth it, as any ice will have melted away towards the centre. If it is icy or there are lots of leaves on the road, cycle in a lower gear for better traction.
4. Don't wear a rucksack
In the winter, you'll definitely end up wearing more so if you're not careful you won't escape the back sweats. You warm up quick, and with a windproof jacket on and a rucksack, you're on the fast lane to discomfort. So, don't overdress. Invest in a pannier bag, not only will it keep everything dry, but as you can attach the bag to your bike you will avoid that sweaty back.
5. Visibility
Get some strong lights and get yourself a back-up that stays in your pannier just in case you forget to take them and are caught cycling home after sunset. Reflective accessories are also great. Get a reflective jacket, or add a band or gilet over your jacket, and it is worth considering permanently attaching some reflective details to your bike frame.
---
Catherine Ellis is from Hill & Ellis, which produces a range of high quality, stylish cycle bags. Each bag, designed in the UK, is created to transition perfectly from home to bike, to boardroom, to bar. They are functional, fashionable and hard wearing.  There's plenty of space inside for a laptop and other essentials, and each bag comes with patented pannier clips that fit almost any bike, allowing you to clip the bag on and off quickly and easily.