Lovely Gifts For Mother's Day
---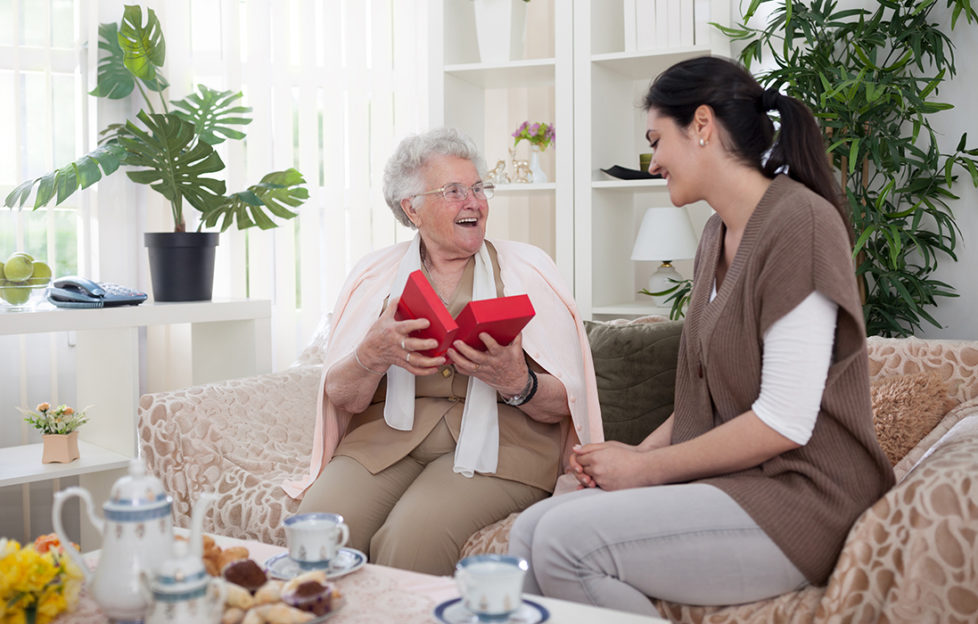 Pic: Shutterstock
Your mum deserves an extra special treat this year, so why not surprise her with something special on March 14?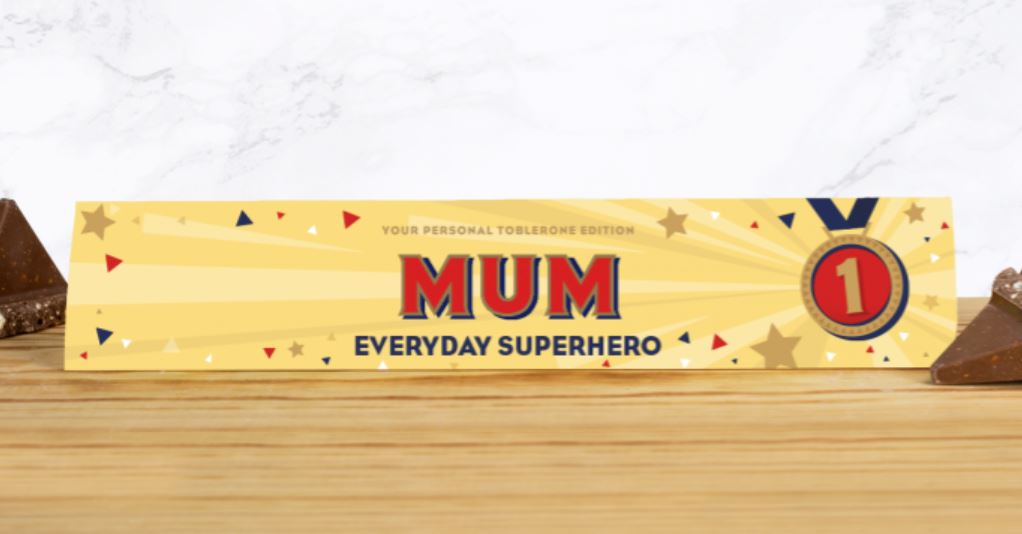 Personalised Everyday Superhero Milk Chocolate Toblerone 360g
£17.50, DCT Shop
Treat the Superhero in your life with this 360g Milk Chocolate Toblerone, personalised with mum, or the name of your choice. It's a great way to show someone how much they are appreciated!
---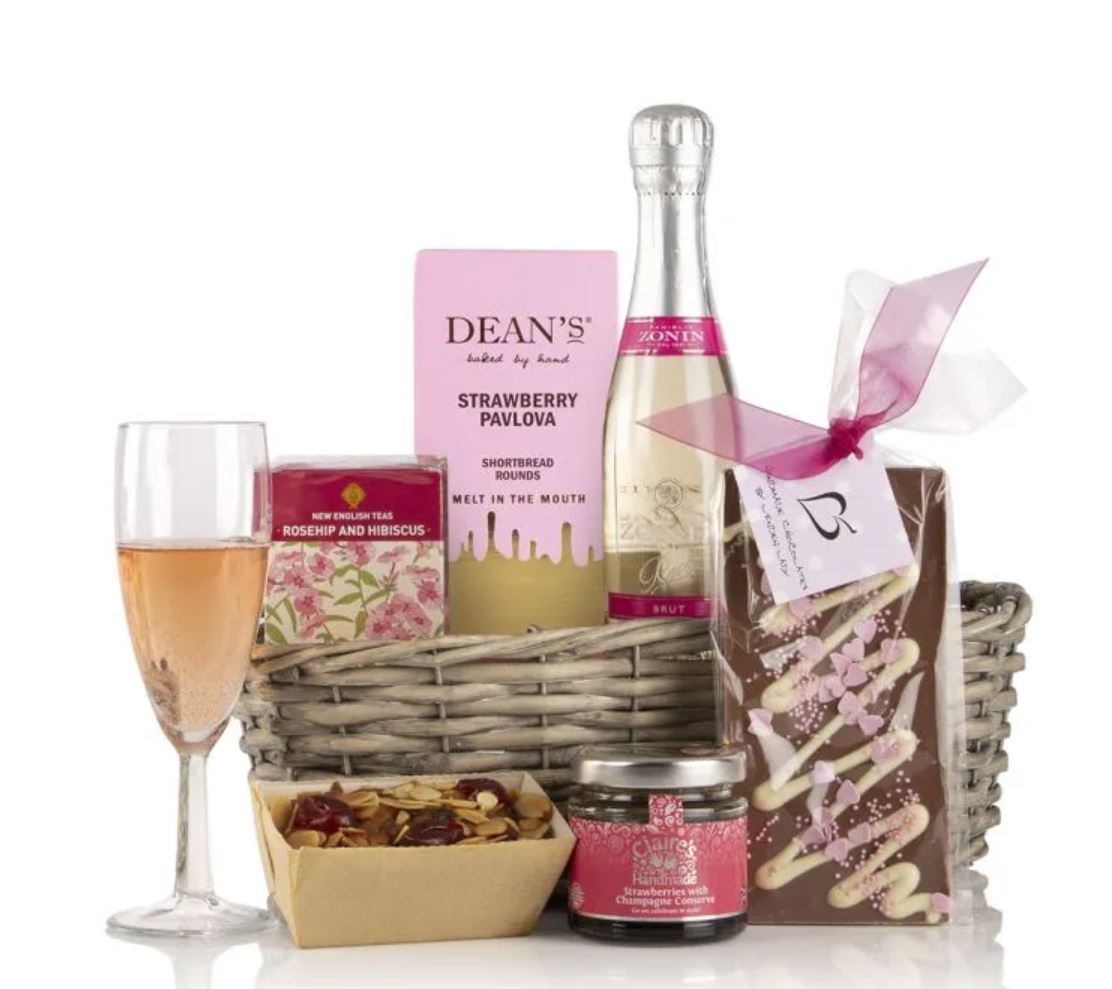 Tea & Bubbles
£38.50, DCT Shop
An incredibly pretty gift for the mums who loves the finer things in life. From tea and sparkling wine to an array of sweet treats, this gift is sure to impress.
---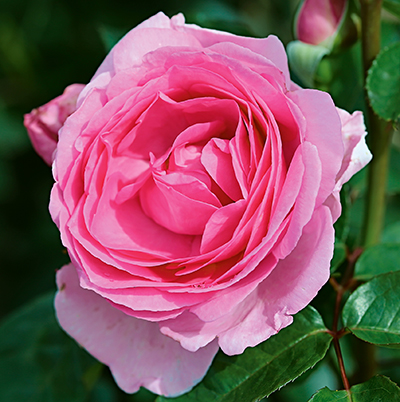 Mum In A Million Rose
£15.99, Squire's Garden Centres
The perfect gift for Mother's Day a 'Mum in a Million' rose to enjoy in the garden for many years to come.
---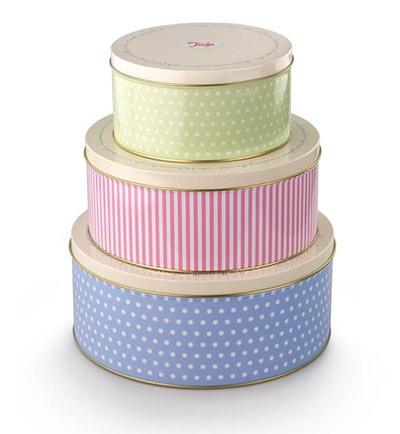 Tala Originals Set of 3 Round Cake Tins
£25.99, Tala
This set of three colourful cake tins combines three designs and colours. Perfect to add a bright twist to the kitchen or pantry to preserve baked goods in style.
---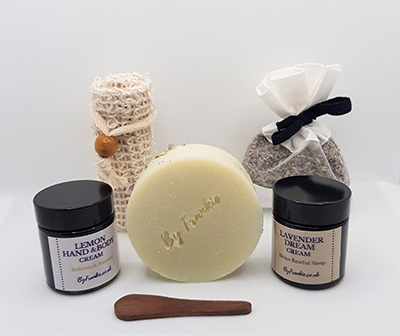 By Frankie Mother's Day Pamper Gift Set
£20, By Frankie
Set Contains: Lavender Soap, Cream Duo (30ml Lavender Dream Cream, 30ml Lemon Hand Cream & Wooden Applicator), Sisal Soap Saver Pouch and a Lavender Bag.
---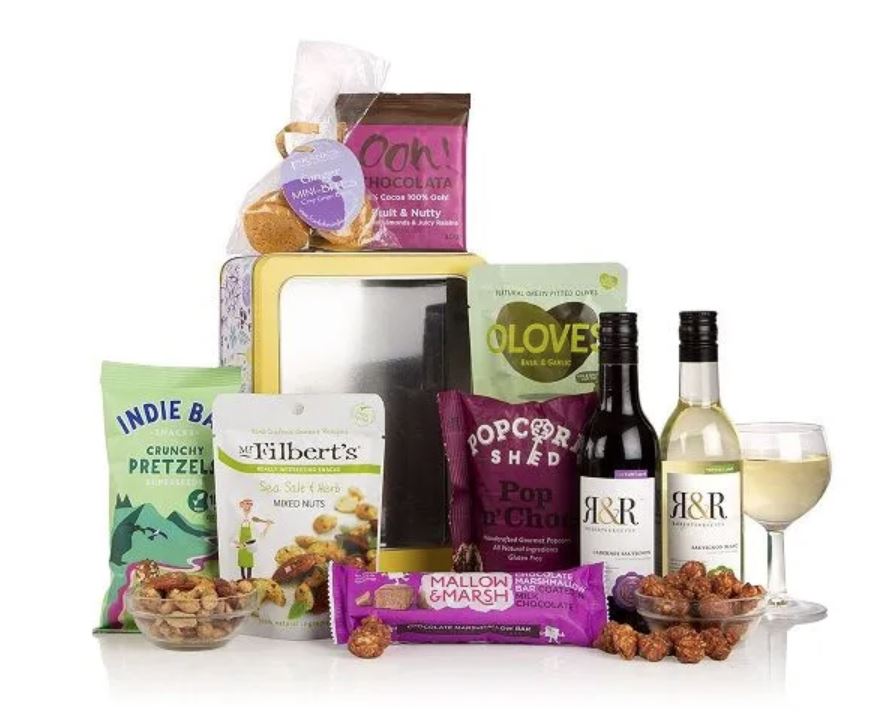 Tin of Treats
£33.50, DCT Shop
Inside a beautiful flowery tin is a sweet and savoury selection which have been carefully chosen, along with a mini bottle of both Cabernet Sauvignon and Sauvignon Blanc.
---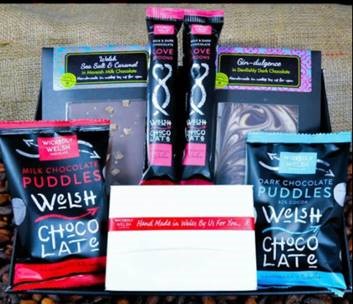 Chocolate Lovers Wickedly Welsh Mother's Day Hamper
£24.99, www.wickedlywelsh.co.uk
Includes a Welsh Halen Môn Sea Salt and Caramel bar in Moreish Milk, a Gin-dulgence bar in Devilishly Dark chocolate, a little box of six of heart shaped chocolates in raspberry and cream wickedly white chocolates, strawberries and champagne in devilishly dark and salted praline in moreish milk chocolate. And if that wasn't enough there are two bags of delicious chocolate puddles and two packs of chocolate lovespoons!
---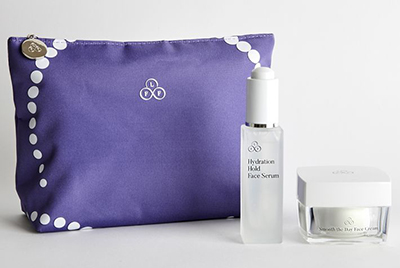 Look Fabulous Forever Daytime Hydration Gift Set
£65, Look Fabulous Forever
The make-up bag comes with Hydration Hold Face Serum for intense hydration to maintain firmness, and Smooth the Day Face Cream to help soften the appearance of fine lines.
---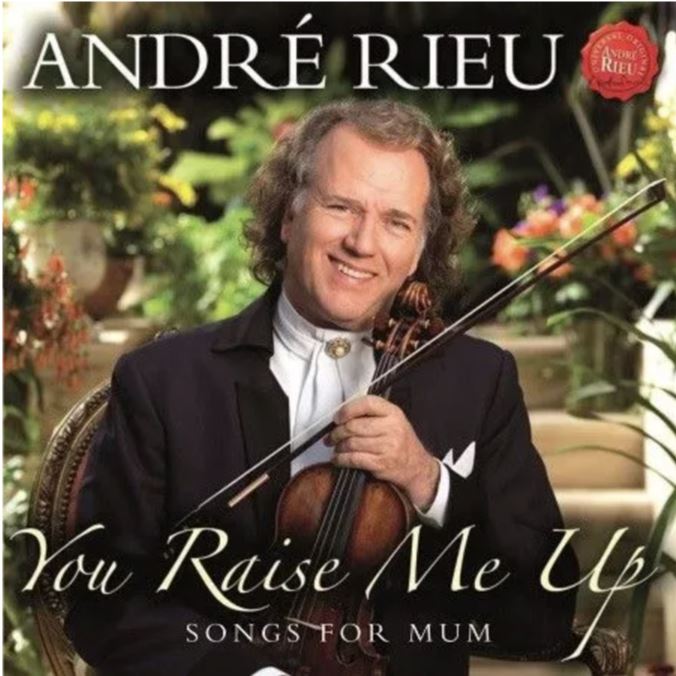 André Rieu: You Raise Me Up Songs for Mum CD
£15, DCT Shop
This CD features 16 gorgeous melodies, many of them recorded for the first time by André Rieu and his Johann Strauss Orchestra. The album features soprano soloists Australian-born Mirusia Louwerse and Brazilian-born Carmen Monarcha, who make the recording debut as duetists for "Send in the Clowns". And of course, the delightful Platin Tenors who sing the "Chianti-lied" and the mother song of songs, "Mamma".

---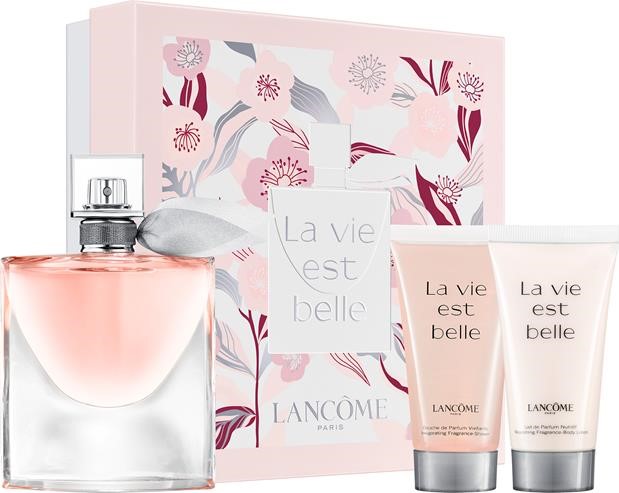 Lancome La Vie Est Belle L'Eau de Parfum Spray 50ml Gift Set
£65, Escentual.com
A wonderful choice for anyone with a love of luxury, La Vie Est Belle is an iconic fragrance that embodies elegance, with sublime notes of iris, orange blossom and jasmine. Contains L'Eau de Parfum Spray 50ml, Nourishing Fragrance-Body Lotion 50ml and Invigorating Fragrance Shower Gel, 50ml.
---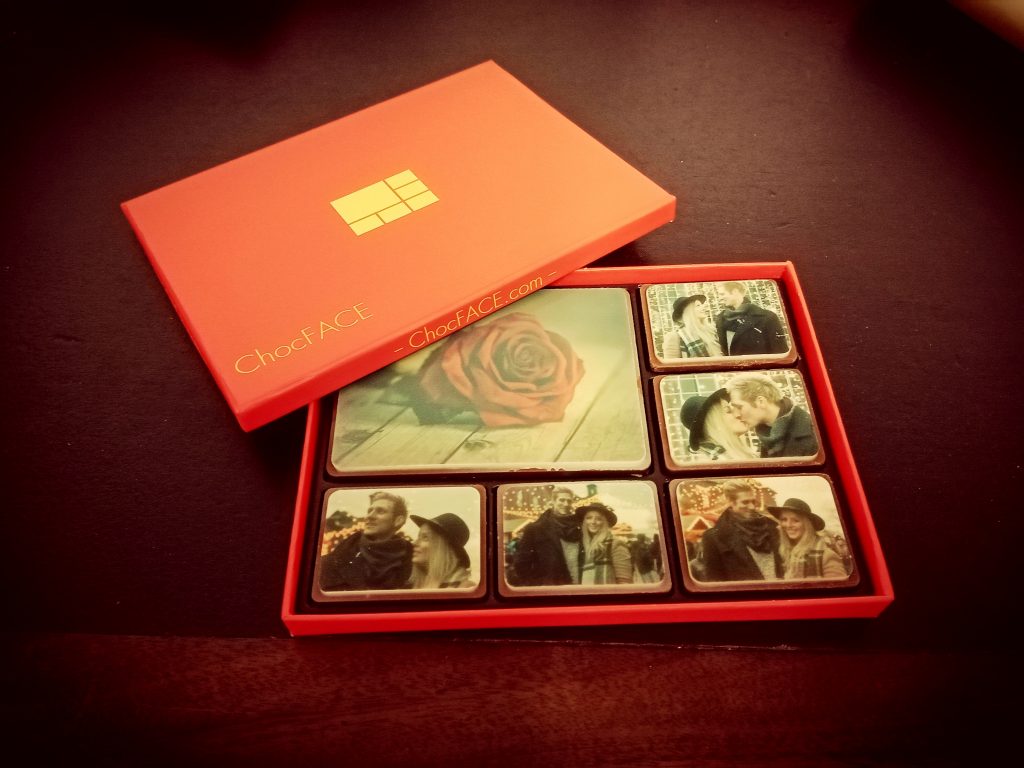 ChocFACE Edible Chocolate Images
£14.95 + pp, chocface.com
ChocFACE creates delicious Belgian chocolate photos using your favourite images, presented in a gift box that fits through the letter box. Share your precious memories with mum by turning your special pics into chocs. Each square of chocolate is printed with edible inks, simply upload your own photos and create a box of chocolates entirely personal to you. Each box measures 7"x 5" (the size of a DVD box) and contains one large printed chocolate slab and five smaller ones.
---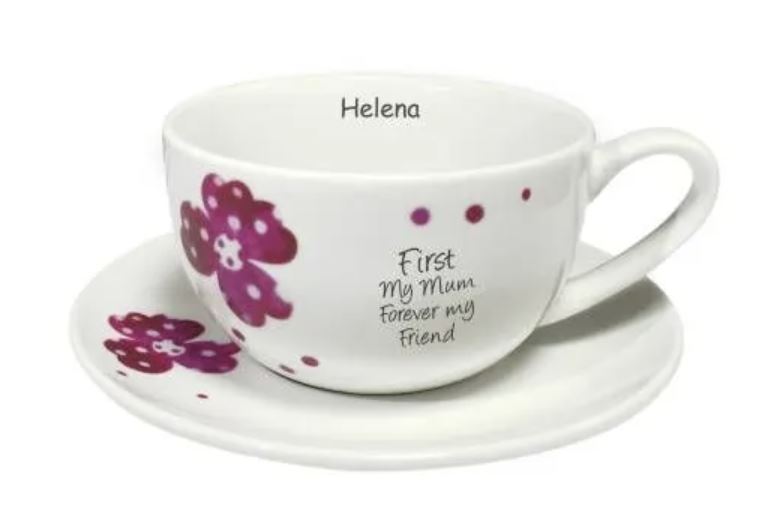 Pink Pansies Mum Sentiments Cup & Saucer
£21, DCT Shop
A lovely sentiment for Mother's Day, this bone china cup and saucer can be personalised with mum's name.
---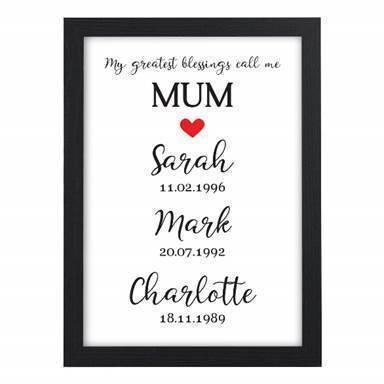 Amazon Handmade Personalised Dates of Birth Print
£4.95, www.amazon.co.uk/handmade
Personalise and frame for mum – she'll love it! This is just one of the handmade gifts you'll find on Amazon.
---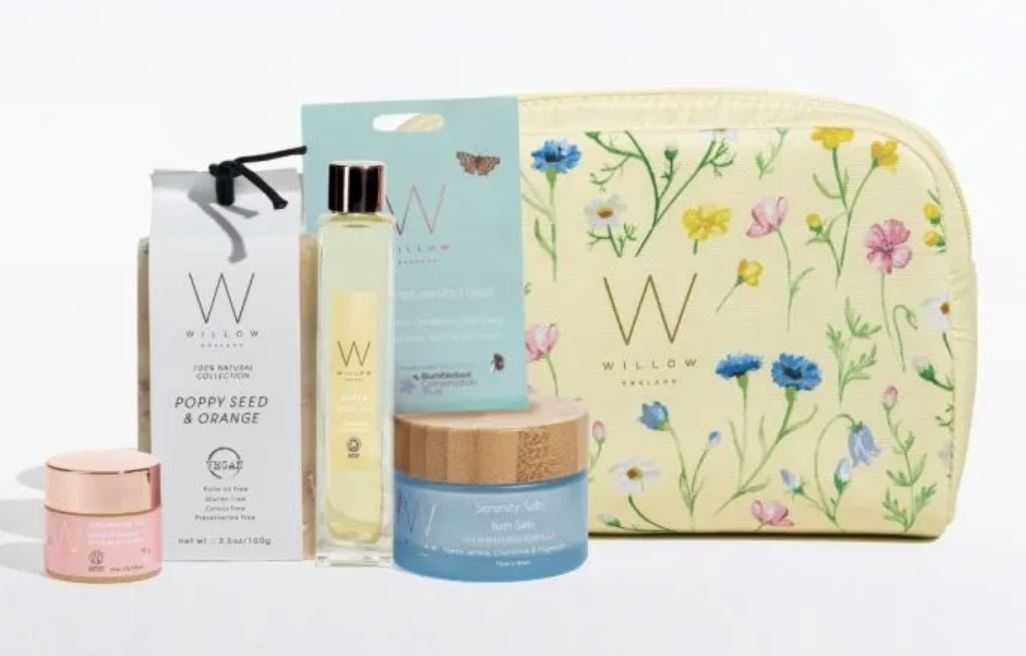 Wildflower Beauty Bag
£44, DCT Shop
£1 from the sale of each will be donated to help protect the endangered snow leopard. It's a great way to treat someone special and do your bit for the planet, too! Contains Rose & Argan Hand Cream, 75ml, Poppy Seed and Orange Natural Soap, 100g, Sorbet Glow Vitamin Lip Oil, 10ml, Serenity Bath Salts enriched with Magnesium, Neroli, Geranium & Chamomile, 50g and Bee and Butterfly friendly seed packet.
---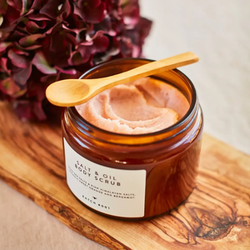 Orange & Bergamot Body Scrub
£42, A Little Find
A 100% natural, luxury body scrub with mineral-rich Dead Sea and pink Himalayan salts for gentle exfoliation. With shea butter and antioxidant-rich apricot kernel oil to moisturise the skin.
---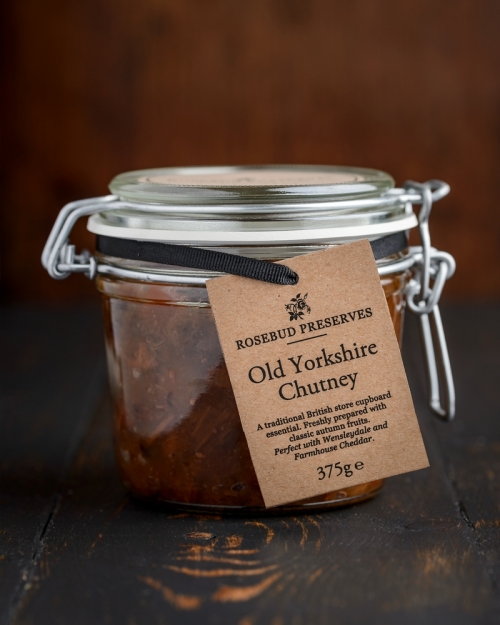 Old Yorkshire Chutney
£7.50 for 375g Kilner Jar, Rosebud Preserves
A traditional British store cupboard essential, freshly prepared with autumn fruits. Perfect with Wensleydale and Farmhouse Cheddar. Many other varieties and gift sets also available from Rosebud Preserves.
---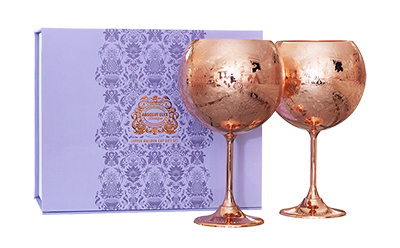 The Cocktail Balloon Gift Set
£61, Absolut Elyx Boutique
The voluminous Cocktail Balloon holds a whopping 17 ounces, making it a perfect for longer drinks, keeping them cool right down to the last sip. Serve your favourite cocktails in these oversized copper vessels, which come in a set of two.
---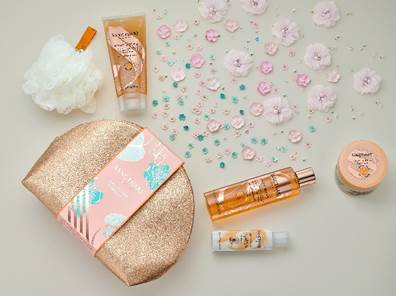 Sanctuary Spa Uplifting Moments Set
£20, Boots, Superdrug, Amazon and Sainsbury's
The set contains Body Wash 250ml, Body Scrub 200ml, Body Butter 100ml, Body Lotion 75ml and Body Puff.
---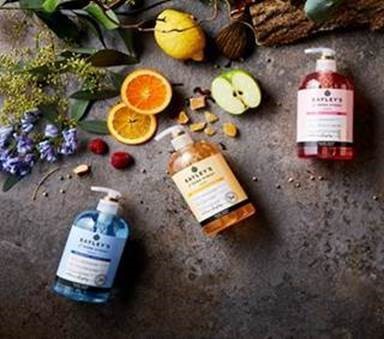 Bayley's of Bond Street Handwashes
£3, Tesco
The new Bayley's of Bond Street antibacterial handwashes are great value, with a luxurious look and feel. Traditional fragrances include Wild Bluebell & Water Lily, Rose & Raspberry and a sophisticated modern take on Orange Blossom & Honey. This quintessentially British brand has updated its exquisite line of fragrant handwashes using the original perfume archives of founder, William Bayley, to bring the heritage and beauty of the brand to life.
---