Ten Tremendous Tales – Great For Reluctant Readers
---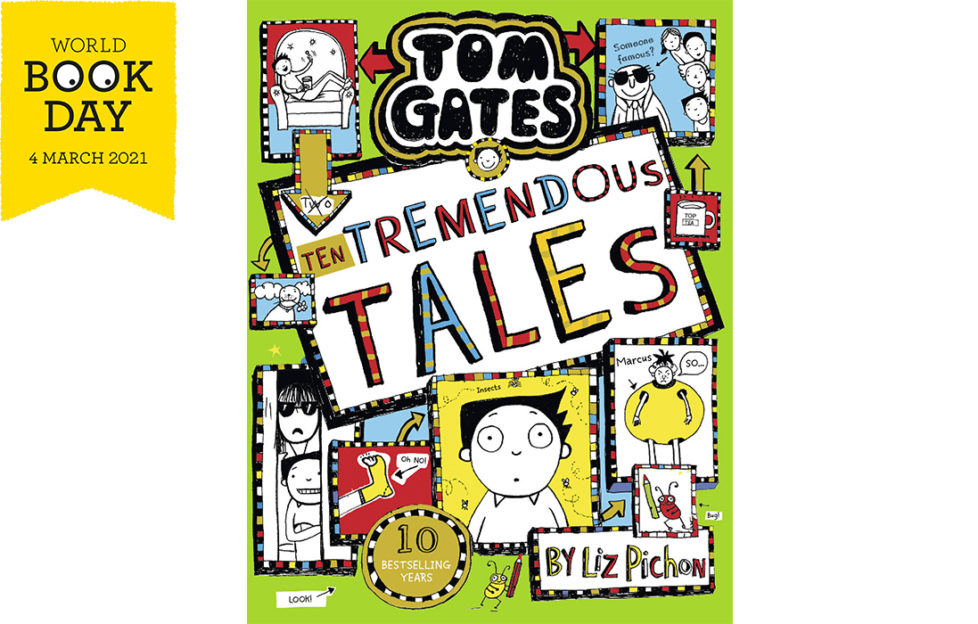 There's nothing like starting the reading habit young. And what better way to inspire grandchildren and children, than by grabbing a Tom Gates book?
Marking the tenth anniversary of the series with the release of Tom Gates: Ten Tremendous Tales and a TV show on the horizon, these books are sure to capture imaginations.
Ten Tremendous Tales is a laugh-out-loud, fully illustrated collection of stories starring Tom and his friends and family.
Highlights include getting stuck in a lift with grumpy sister Delia and the horror of winning afternoon tea with teachers. Then there's the Incredible Wafer Boy and some ants in some very tiny pants…
With the perfect balance of pictures and humorous text, this best-selling series prove a great choice for reluctant readers and those with dyslexia.
Thinking in pictures
This is something author Liz Pichon knows all about. Having the condition herself, she says that thinking in pictures comes naturally.
Liz also speaks very passionately about dyslexia (a condition both she and her son have) and explains that she always thinks in pictures, which is why her distinctive style came to her so naturally.
It is this extremely visual content that appeals to so many young readers. It even encourages reluctant readers and those with dyslexia, to pick up a book, often for the first time.
The transformative effect of creativity
Liz Pichon started her career in the music industry. She worked as an album cover designer and art director before turning her talented hand to the world of children's books. She lives in Brighton with her family, and as well as the Tom Gates series she is the author and illustrator of Shoe Wars.
Being dyslexic and a bestselling author, Liz is a great advocate of following your dreams no matter what, and the transformative effect of creativity on children.
Tom Gates: Ten Tremendous Tales – is out now to mark the ten year anniversary of the series.
Tom Gates: Ten Tremendous Tales | Scholastic | Hardback | £12.99
Getting and spending your World Book Day vouchers…
World Book Day will continue to provide a printed token for children still in a school or nursery setting. Schools will also have the option of a new single-use digital version to share with families that can be printed at home or shown to booksellers on a phone or tablet.
World Book Day's range of £1 books can be found in major supermarkets as well as bookshop chains, and bookshops are offering new ways to make the £1 books available, even in lockdown. Booksellers will honour the tokens beyond March 28 (while stocks last) and many are planning to welcome families to World Book Day events later in spring.
A full FAQ about World Book Day in lockdown is available here.