Sponsored
SPONSORED: Capture your life story with LifeBook
---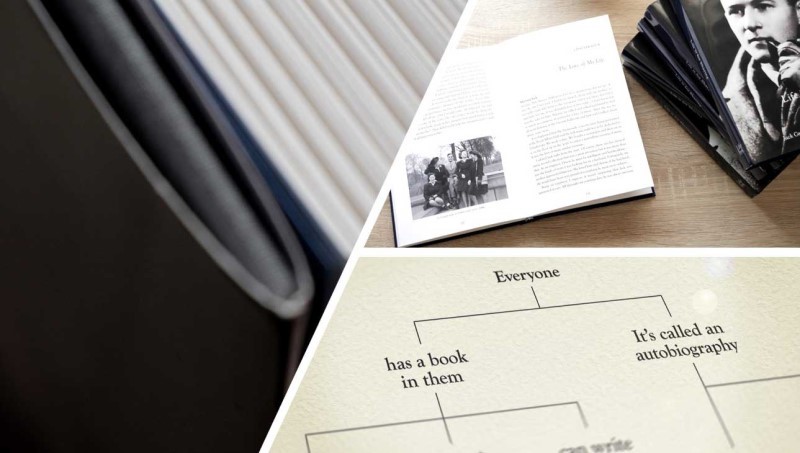 Have you always liked the thought of putting your life story down in words? Maybe you stumbled when it came to finding the time to do it, or figuring out where to start, how many chapters to write and what to include? That's where LifeBook can help.
As the world's leading private memoir and autobiography service, their expert team will work with you to create a beautiful book which captures the story of your life.
As well as being an enjoyable project for you, it's a wonderful way to preserve your family history and ensure your legacy lives on, in a book which your loved ones and future generations of your family can enjoy for years to come.
And the pressure is off, as you'll work with LifeBook's expert team who will create the book for you. The author (that's you – the person who's purchased or been gifted a LifeBook) will work closely with a project manager who will look after you and manage each step to make sure everything runs smoothly.
You'll have a dedicated interviewer, matched with you, to ensure you get the most out of the interviews. Plus a ghost-writer and an editor, who are devoted to bringing your story to life and capturing your personality in written word.
Julia Markson, who has been working as an interviewer with LifeBook for nearly four years, talks to us about the important role she has to play in capturing each author's incredible life story by interviewing them and listening carefully to the recollections of their life and memories.
Julia says: "I have the best job in the whole process because I go along to meet the author with my recorder, build up a rapport, and over a period of three or four months, sometimes longer, really get to know them properly."
It's Julia's job to help the author get their story out. "Everybody has got a story to tell – you've got a story to tell, I've got a story to tell. It's just a matter of encouraging people to tell their own story," explains Julia.
How does she do this? Well, firstly interviewers and authors are paired up by locality and interest. "LifeBook interviews the interviewers, and gets to know who they are, so that when a LifeBook is purchased, they can match the author with the right person to interview them," says Julia.
Then it's down to work. During her first interview with an author, after creating a family tree, she'll discuss whether they'd prefer to start tackling their life story thematically or chronologically.
They'll sit down together for 12 interviews of 90 minutes each.
Even during lockdown when face-to-face interviews have been replaced with video calls, a free tablet is sent to each author and full technical support is available, so that the author and their LifeBook team can remain in close contact throughout.
The authors also get to review every two interviews and each instalment of their book so they can have full control over what goes into it.
After all, while the creative process is a team effort, ultimately it's all about the author. "You do get to know them quite well, and it's an interesting relationship, because you can't have a general chat as you are interviewing them, it's their book, it's their words that are of interest," says Julia.
And the finished book doesn't just put a smile on the author's face. Julia adds: "I feel proud that I've helped this person write the story of their life, which will live on for generations."
Find out more
Find out more about putting your story to paper. With the LifeBook team now working virtually over video calls, it's the perfect lockdown project.
Call 0808 302 5151 or visit the LifeBook website.