Home At Last
---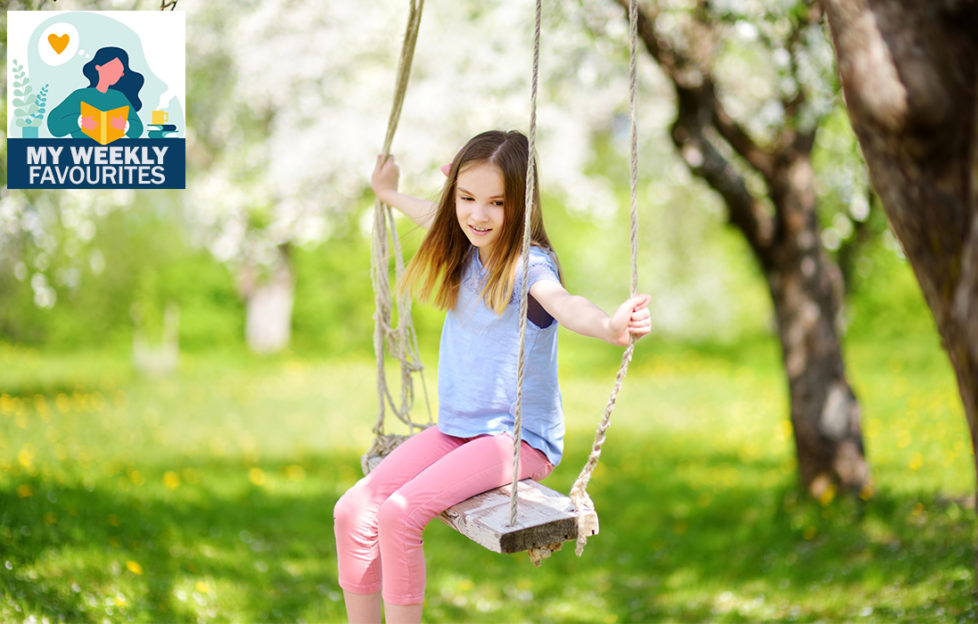 Pic: Shutterstock
Mandy never had a real home, but was certain she'd find one for her new family
Mandy didn't mind living in the flat. After all, young couples setting up a business don't have money for houses with gardens; they were lucky the space over their shop was a decent size and just about habitable.
Their wedding presents helped a lot with that. As well as gifts of furnishings they were given offers of help with decorating, sewing, even carpentry.
"It looks so much better I hardly recognise the place," she'd said when they'd unwrapped and positioned the gifts and cashed in the work offers.
"I'm sorry it's not what you're used to," Leo replied. "But I promise it's only temporary."
She'd done her best to explain that although her dad's rank in the army meant they'd always lived in nice houses, those too had always been temporary, so she was used to it.
"You know what I mean," Leo said.
---
Mandy did. Mum hadn't cooked on what was little more than a large camping stove, as she'd always had a proper hob and oven.
She hadn't needed to go down the laundrette to wash and dry their clothes, as she'd always had a machine and somewhere to hang wet laundry.
That outside space had been a lot prettier than a customer car park too. The unsettling feeling of impermanence was exactly the same though.
Mandy grew up constantly on the move.
Maybe it wouldn't have troubled her, had they not stayed put for three years from when she was eight.
They'd had a wonderful garden in that particular house, with a huge apple tree. Dad had made a simple swing which she'd loved.
Mandy had climbed into the tree, and put up a huge umbrella which she called a tree house. She'd watched the leaves sprout in spring, delighted in the plentiful but short-lived blossom, seen the fruits swell, then redden, giving out the sweet fragrance telling her they were ready to eat, and kicked through its falling leaves. She'd done that for three years.
In the fourth year they'd moved on when the apples were still hard and green. They'd timed the move for the school holidays for as little disruption as possible.
Mandy had of course known she was to move again. Knew she'd say goodbye to friends again.
"It'll be a new school for everyone in your year," Mum pointed out.
That was true but everyone else would know at least a few other people. They'd get there via familiar streets and return to a familiar house. Mandy had to start all over again.
Even worse was the loss of the tree. Had she given it a moment's thought she'd have realised it couldn't come with them, but somehow she'd assumed it would remain part of her life.
When Dad realised she was upset about it he put up a swing in their new garden, and each garden afterwards if there was a suitable tree. In each he planted an apple tree.
It pleased her to know that in the future many others would enjoy the blossom and fruit, but it wasn't the same as having a tree herself to enjoy.
Although Mandy did her best to be happy wherever she lived, and succeeded pretty well. She didn't let any new house take on the status of home in her heart.
---
The flat above their shop was better than all those houses because she didn't mind that she wouldn't live there forever.
If, or rather when, they moved it would be for somewhere better, not just somewhere else.
The move wouldn't be something done to her, but a decision by her and Leo. Maybe, if everything went well, they'd find a real home.
They stayed in the flat a long time.
Leo often went to the estate agency three doors down to enquire about suitable properties. Mandy never did.
Leo took her several times to look at houses, but nowhere seemed right.
"We're so used to not travelling to work that a commute would be a step backwards," she said.
He agreed. After that, each prospective property was within walking distance of the shop.
Some were nice, but none were quite right, so they'd still been in the flat on their sixth wedding anniversary, when Mandy fell pregnant.
"We really do have to move now, love," Leo said. "I wanted to before, but now I think you were right to wait. We can get somewhere perfect."
They could, if there was such a place.
The time Mandy lived in the house with the big apple tree had been idyllic. The summers were warm and dry, that particular job meant Dad was home every night, Mandy had good friends. Life was wonderful.
But she'd been a child with no responsibilities. Perhaps the way it was ripped away from her meant she'd thought of the house more fondly than if they'd stayed.
If she'd suffered the insecurities of adolescence within those walls, revised for exams, cried over boyfriends, returned tired and frustrated from her first jobs, would she have continued to love the place?
Maybe the perfect home existed only in her apple blossom-tinted memory?
"There's no rush," she told Leo. "There's space in our bedroom for a cot. That's all she'll need for a while."
"She?"
Boy or girl, the child would grow and want room to play, for privacy, and would benefit from a permanent home.
The flat wasn't big enough for that, not if they had the choice to move somewhere bigger – which they did.
Relocating before the birth seemed sensible.
Despite all that Mandy was still reluctant to move.
They had many happy memories in their flat. The laughter as they and friends painstakingly removed every stubborn scrap of woodchip, only to discover the state of the walls underneath meant they had to replace it with something similar, still seemed to echo.
They'd had the daftest dinner parties with their guests eating takeaway meals on the sofa while Mandy and Leo tried to share the footstool without spilling chow mein on the carpet.
In that flat they'd spent a little time arguing and a lot of time making up. They'd rested there after working so hard on their business, celebrated as it succeeded and they were able to pay off the loans which had got them started.
Their child had been conceived there.
The seven years they'd lived in the flat were the longest period she'd stayed in one place, so the flat was the closest she'd had to a permanent home.
But moving on was the right thing to do and Mandy would be happy – she always was in the end.
She finally agreed to look. Leo surprised her by telling the estate agent they'd prefer a garden with a large apple tree in. She asked him about that later.
"I promised your dad that as soon as I could, I'd find somewhere like that for you," he told her.
"You were trying to keep to that when you suggested moving before?"
He nodded.
"I'm sorry, love. I didn't understand."
"Neither did I. It's taken time to see what you really need. If we'd moved as soon as we could afford any house with enough garden for an apple tree I'd probably have been looking to move again by now.
You don't want disruption and gradual steps up the property ladder, you want a permanent home."
"Once she saw Leo really did understand, Mandy put more enthusiasm into house hunting, but her due date was approaching fast and it was increasingly unlikely they'd complete a purchase before the baby was born.
"I'm sorry, love, but can we stop looking?" Mandy asked. "I feel we'll be pushed into a hasty decision."
"I know what you mean. That lovely thatched place, with nowhere to park – I told myself it didn't matter as we could leave the car at work and walk home, but that won't work when we have the baby.
"I don't want to make a choice we regret."
---
Their daughter was born right on schedule after an exhausting but uncomplicated labour.
There was just room in the flat for a cot, but she'd not appreciated how much other stuff was required.
One of those things was a child development book, which informed them young Alice would most likely be crawling and chewing everything in sight from six to ten months of age.
When Mandy looked at the flat's tiny floor area, with all the nooks and crannies which were so difficult to keep clean, and the pretty Victorian fire grates she suspected had been blacked with lead, it was her turn to say they really must move.
With their precise requirements, and the fact they were only prepared to look at houses within a small area, it wasn't often that suitable properties became available.
When they did, the little family viewed them together. That made it easier to judge if it was a good place to raise a child.
When Alice was six months old, although thankfully still not crawling, they looked at somewhere which had been empty for a long time, but only recently put up for sale.
At first sight it wasn't promising, but they'd learned to look beyond the superficial.
Underneath the heavy evergreen shrubs stopping light flooding in through the big windows, the grubby paintwork, peeling paper and dusty floors it was a good sized home, conveniently laid out, surrounded by garden and a very short walk from their business premises.
As they walked round Alice gurgled with delight.
"I think this is it," Mandy said.
"I think so too," Leo agreed.
They went back several times to look round, just to be sure.
Each time they made plans – which room would be theirs and which the nursery, whether they wanted an ensuite for themselves, or one huge family bathroom and what colour to paint the walls.
"This could be a utility room, with our own washing machine and somewhere to put coats and boots, so we don't bring in mud from the garden," Leo suggested. "There's even space for a big freezer."
"And we'll have an actual dining room. And a proper kitchen.
We'll be able to have dinner parties where I actually cook, not ring for a Chinese."
"There's posh! Next you'll be wanting enough chairs so everyone can sit at the same time."
"I certainly will! First though, we'd better put in an offer."
"You're sure?"
"Positive."
To Mandy and Leo, whose child was becoming increasingly mobile and inquisitive, the process seemed very slow, but at last they were given a date to move.
Everything then seemed a mad rush. They had furniture to order, plumbing and wiring to be sorted, everything to scrub down and Alice's room to decorate.
---
On their first night the house was far from perfect, but they saw nothing but the potential of the place.
"We're all going to be very happy here," Mandy said after Leo had put Alice to bed.
"We are. I'm just sorry there's no apple tree – yet."
"I've been thinking about that. Planting a sapling, watching it getting bigger every day and knowing that one day our children will play in it, will make this house a home more than having a big tree here already would have done."
"I'm glad you said that… and did you say children?"
"Hmmm. I wasn't sure at first whether it was just the excitement of the move, but I've just done a test. It seemed right to do it here – and I'm pregnant again."
"That's wonderful!" He hugged and kissed her.
"Actually I have a surprise for you. It's not as good as another baby of course, but I hope you'll like it."
He led her out into the garden and showed her two small pots with twigs in.
"Apple trees?"
Though she didn't need to ask. What else would her darling husband have bought for their first, and last, home?
"But why two? Had you guessed?" She gestured to her belly.
"No. Although I did hope we'd have another child. I got two because I thought that as well as a swing we could have a hammock.
"It'll take a long time until the trees are big enough, but I didn't think you'd mind waiting."
"I'm not waiting. I'm home now."
Our My Weekly Favourites series of short fiction from our archives continues on Mondays and Thursdays. Look out for the next one. 
Don't forget – you can find brand new, uplifting short stories every week in My Weekly magazine! Subscribe now for a great money-saving deal.